There is no denying that the customer service landscape is transforming dramatically.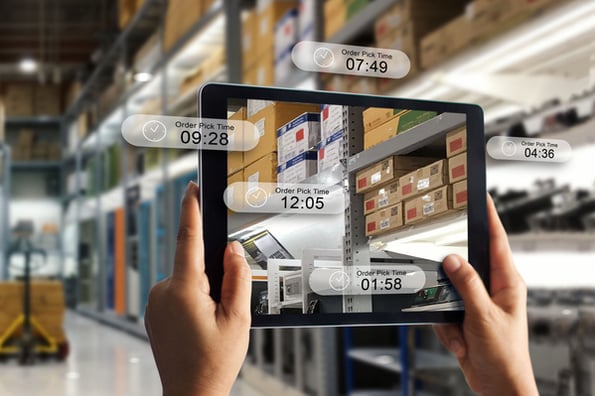 Consumers simply aren't willing to wait around on the phone to get their issues resolved and are easily agitated by any hiccup along the service journey. According to a recent survey, 74% of Americans say contacting customer service is a frustrating experience and 44% would rather spend 30 minutes cleaning a bathroom than waiting on hold for a support agent.
Yikes.
That same survey shows more than three-quarters of Americans say chat-based messaging would be their preferred support channel if they knew they would get an immediate response. Brands are listening to this consumer preference and are adopting live chat as a primary support channel.
Part of what makes messaging so scalable is that it can be automated to a much higher degree by implementing bots and artificial intelligence (AI). Support team leaders might not be fully on board initially, though, because automation often instills fears of mass layoffs and job loss. Yet, if incorporated properly at the strategic level, these technologies can optimize existing service roles and significantly improve the customer experience.
In this post, we'll discuss the risk that AI and bots pose to customer service jobs. Then, we'll provide six ways to rethink customer support using this technology.
Will AI and Bots Impact Service Jobs?
It's undeniable that AI and bot technology has had a significant impact on customer service. Rather than replacing the role of the customer service agent, it's optimized their workflow by automating routine processes and providing 24/7 support features. Some people still feel that this technology will eventually take their job, but for now, it continues to be an asset for customer service teams.
Currently, it doesn't appear that AI is reducing the demand for customer service agents. While some trends do suggest that jobs will be lost to AI in the future, others indicate that the customer service and success fields won't be impacted by this decline.
In the next section, let's take a closer look at these findings and determine whether or not service jobs are at risk of being replaced by AI.
Will AI Put Service Jobs at Risk?
With the use of bots projected to increase, there's no doubt that AI and automation will replace some jobs over time. Historically, this usually happens when a more cost-effective solution is provided to a business. In fact, the World Economic Forum even predicts that 75 million jobs will be lost to automation by 2022.
The good news is, AI creates jobs too. World Economic Forum also predicted that automation would create 133 million jobs by 2022, and of those jobs, 37% would be in the customer care industry. As AI technology helps businesses grow their customer base, companies will need more employees to manage this increase in customer demand.
And, customers still want to speak with a person when they call your company. 42% of consumers reported they preferred speaking with a human agent over a bot when they have difficult problems or complex questions. Additionally, 86% of customers believe they should have the option to transfer to a live agent whenever they're working with a chatbot. So, even though AI can answer the easy questions that don't require a call, it's still important to have people managing your phone lines whenever there's an urgent issue.
While it doesn't appear AI will be taking many customer service jobs at the moment, it will have a significant impact on your customer experience. So, read on for a few ways you can use AI to improve service interactions at your company.
How AI Will Impact Customer Service Teams?
1. Brands Can Elevate Their Existing Team Instead of 'Rapid Hiring'
Leading brands that are growing and need to scale their operations accordingly will benefit the most from AI and bots.
Instead of increasing headcount to accompany a growth in user base, brands can elevate their existing support team members and use AI-powered automation and bots to fill the gaps. Support team leaders can give their teams an opportunity to oversee and enhance customer service strategy at a higher level, in addition to new QA responsibilities. Not only is this the more efficient way to run support, it also is preferable from an employee retention standpoint. Promoting internally and offering new employee engagement opportunities with these added responsibilities will keep teams strong and reduce turnover.
A VentureBeat article points out that "customer support agents are happiest when they're equipped to solve the customer's problem to the highest standards. AI plays a huge role in their empowerment. Once AI becomes mainstream for call centers, agent turnover rate will naturally drop, customer satisfaction will rise, and we'll see customer service gain a better reputation."
2. Agents Can Focus on Tackling Higher-Value Interactions
Simple bots can be programmed to collect basic information from customers, such as email address, account number, etc. These bots can also be programmed to use this information and perform a predefined action, such as checking a status or unlocking an account. These routine workflows can make up a large percentage of total submitted tickets, so being able to automate these processes can help combat massive backlog.
The range of use cases for AI and bots will continue to expand as the technology improves, but today it is possible to safely use these technologies with the peace of mind that it will better the customer experience. Educating company stakeholders about these benefits combined with the ability to elevate an existing support team should make investing in automation technology a priority.
3. Automation Allows Time for "Proactive Support"
AI and bots can also be a great asset for automating issue classification and routing. When a new ticket is filed, an advanced AI engine can identify the proper label for the ticket and place it in the right queue so that it is routed to the agent who is best equipped to handle the issue. The engine can also create new labels for emerging issues to even further reduce the time and energy it takes to sort tickets.
This not only ensures that customers don't have to be transferred between agents, but also allows for early detection of surfacing issue trends. The support team will then be able to focus on addressing issues proactively and as they emerge.
Being able to proactive support customers can be a game changer.
"When you practice proactive customer service, you're letting the customer know in advance about a problem and sharing what you're doing about it," notes customer service and experience expert Shep Hyken in this Forbes article. "You [are] delivering a level of customer service that is impressive, creates confidence and confirms the customer made the right decision to do business with you and your company."
4. Fewer Interactions Mean Less Agent Overload
Even without AI and bots, messaging is a far more efficient channel because agents can handle multiple conversations at the same time. They can bounce back and forth between issues depending on when customers respond, so they are already maximizing their time to a greater degree.
Yet this also means that they are more prone to being overloaded. When bots are added to the mix, this increases productivity to a greater degree and combats that overload. Because if bots are collecting the initial information from the customer, agents can get to the heart of the issue and resolve it more quickly. If agents can resolve issues with fewer interactions, they'll be able to both improve their CSAT ratings and not be as easily overwhelmed. It's win-win.
5. AI-Powered Bots Can Help Customers Self-Serve
Natural Language Processing (NLP) is tricky.
This is a type of artificial intelligence that can easily frustrate customers by not "understanding" what they are asking. NLP bots are safest to use as a way to suggest knowledge articles for customers who might be able to self-serve. After an issue is categorized, these bots can offer a few relevant articles for customers to choose from. Customers should also have an option to be immediately connected with an agent if the articles do not adequately help.
As Michael Schrage writes in the Harvard Business Review: "Survey after customer research survey suggests that even customers happy with self-service become less than thrilled with their options when something goes wrong. Doing self-support should be as easy — or easier — than not doing self-support." Conversational bots make self-service easy and user-friendly.
6. Both Agents and Customers Will Be Happier
Agents will no longer be spending half their day working off a script, collecting basic information, and helping customers who could probably help themselves. They'll feel empowered with these new responsibilities, and this is important for advancing morale in the workforce. Customers need to also have a better experience for this to work, though. It is imperative that bots and AI don't add any additional friction for the customer — the last thing that brands who are starting out with messaging want is another frustrating IVR experience.
Bots can do some things really well — and quicker — than their human agent counterpart, like identifying the issue and helping out with routine interactions. Customers will appreciate this speedy service. If they have a more complex inquiry, they need to be handed off to an agent as quickly as possible. Providing bots at the right time, and having a seamless handoff to an agent when necessary, is the way to ensure that customers will have a positive customer support experience.
These are true benefits of incorporating AI and bots into service workflows, but the caveat is that these are only benefits when AI and bots are implemented in the right way. Automation technology can also easily overcomplicate workflows when not used correctly. That's why it is so important to have an AI solution that is built-in or at least very seamlessly integrated into your existing platform to avoid problems on the front end.
To learn more, read about customer service trends next.