Your customers want to help themselves. Research supports this, which is why it's so important to invest in a quality knowledge base and customer education efforts (especially at a certain company scale).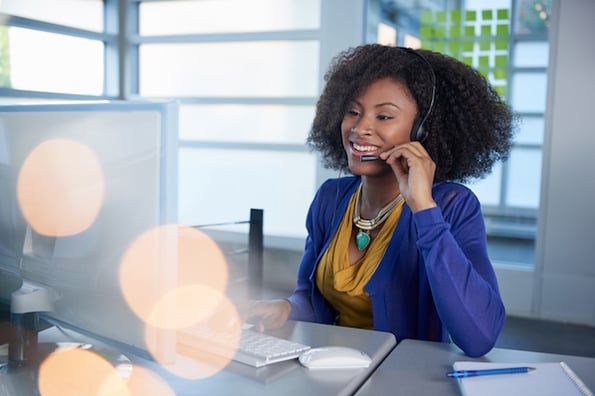 Customers want to learn on their own and be successful. However masterful your support team is, it's always rewarding if a customer can figure it out on their own — so you should make that an option.
For a similar reason, when you're creating your knowledge base, you should consider different ways people learn and view content. You should especially consider using video content.
Why to Use Video Content in Your Knowledge Base
First things first: your customers want video content.
This is a trend that goes beyond customer support and spans disciplines. We're seeing this trend towards video across marketing, sales, support, and content production in general. Now that it's easier than ever to create and distribute quality video content, it only makes sense that this trend will continue.
Consider this: Customer education isn't a new concept.
Companies have, for a long time, produced multi-hour or even multi-day training sessions. These typically came at a fee, but the benefit was big: The customer becomes adept at the product, and this increased the likelihood of satisfaction, success, and retention (all great things).
This all sounds great, but it breaks down in practice. Product or service rollouts tend to be slow, and training, no matter how masterfully executed, is never a one-off action. People forget how to do certain tasks (of course). People don't always ask questions during the actual training session. Things come up. We're humans, we're not perfect.
But these in-person trainings did have the benefit of visual and specific tactical training. It's much easier to get a grasp on certain educational subjects when you can immersive yourself in a visual medium.
Which leads us to today. You can bring this style of classroom training to your customers but at a fraction of the cost and at whatever scale you wish — simply consider video-enabled knowledge bases.
The Benefits of Video Content in Your Knowledge Base
If you bring in engaging video content to an already strong support and education team, you've got a winning combination. Enabling your business with video across all education functions is a differentiator in the marketplace, and a trend the Technology Services Industry Association (TSIA) says will have a positive impact on your business.
Video has multiple advantages over traditional training mediums.
1. Video is engaging.
Studies show that the engaging nature of video, through seeing a human face, hearing intonations, following movement etc. leads to higher information retention.
In a 2016 PopVideo study, they discussed how someone learning through textual content is only 10% likely to remember content, compared to 65% with visual content, and 95% with video content.
If you want your learners to retain what you're delivering, video is far more effective. It's also important to note, that unlike classroom learning (in-person education) video can be delivered on-demand, and repeatedly. This aspect solves a crucial problem with what traditionally was the go-to method for onboarding and training (as well as simply allows for greater scale and control for the customers).
2. Showing is better than telling.
My favorite example of this is tying a bow tie. Over the years, I have seen numerous attempts at text describing the complex motions and where to hold the material, as well as static diagrams with arrows indicating motion, but nothing is as successful as a video.
Short, repeatable, clear, descriptive videos can teach complex steps much more quickly than other mediums:
Text-based educational content often assumes some skill level. If step one contains a word or phrase you do not know, you immediately feel confused and frustrated. It's hard to continue on with the article if at every step you feel lost.
However with video, even if the word is unclear to you, you can see the action. The words describing the video are almost secondary (though they certainly help) when you can see the action itself.
You learn the context of the word and are able to perform the action without any prerequisite skill set or knowledge.
3. You can reach wider audiences.
Video can help break down language and accessibility barriers.
Descriptive video, multi-language captioning, multiple audio tracks, and contrasting colors can help you produce one educational but at the same time reach many audiences that may not have been able to enjoy written content in the same way.
This allows you more time to focus time on creating solid, clear content. By using some of these techniques, you may also satisfy governmental accessibility requirements.
4. You can better understand engagement.
With video analytics tools, such as Vidyard, Wistia, or even YouTube, your videos will deliver analytics that give you insight into engagement levels with your viewers:
Are your videos being watched?

How often?

By whom?

Are they turning off early or re-watching?

What content works and what does not?
These insights can also be used for compliance.
If you have mandatory training/education, you can report on who has completed it and who has not. This understanding of your content allows you to create better, more engaging video in the future and refine existing content.
5. You can easily share calls-to-action.
With most video creation tools, you can easily insert calls-to-action (CTAs), such as surveys, tests, and further materials to read.
These features add another level of engagement with your viewers.
It allows them to explore more of your content, dig deeper into the learning materials and be directed or nudged as part of the journey you wish to create. The same way that you'd optimize a blog post to include a call to action at a key moment, you can do so with video content, often leveraging the increased engagement for even better results.
Assigning action or asking for further follow up is very powerful in keeping your viewers coming back. It allows you to control the viewer's journey within your brand, your expectations, and your analytics.
What about searchability?
One of the biggest benefits to a comprehensive knowledge base is its SEO value.
When you write a lot of helpful how-to content, you tend to rank for specific keywords people are searching for (e.g. "how to do [X] in [Product]?")
So with regard to video-based education content, people are somewhat skeptical. They ask questions like, "What about searchability?"
With the advent of machine learning, accurate and fast transcriptions of video are now easy to obtain, allowing you to include SEO components into your video content. Essentially, you can have the best of both worlds, meeting customers' expectations and reaping SERP rewards, too.
Imagine you are looking for training, searching for a keyword, and then when you click on a video search result it automatically jumps to the timestamp where that keyword is used. This capability is now a reality and can allow you to better refine your content to meet your viewer's needs.
How Vidyard Uses Knowledge Base Video Content
At Vidyard, we have created a Video-Enabled Knowledge Base. This combines our written User Guide and How-To Guides to our Video Analytics platform, with all of the above values of video. Videos are embedded directly inline with the text to complement the written content and tracked through the platform to understand who is watching.
We also publish Video Hubs for our most frequently accessed videos, examples of how to use our product, and all of our training and support materials for our freemium GoVideo product.
We've seen some interesting statistics coinciding with our use of video content:
~30% of knowledge base searches result in a video view.

We've seen a drastic decrease in call volume since undertaking this initiative in April 2017

Our customer satisfaction is at or above the level it was previous to this initiative.

Our Support team is solving 15% of all cases with some use of video

A recent customer survey of our entire customer base showed over 80% of respondents have used one of our videos to solve a problem or learn more about the platform.
Realize that this is not just with our support organization. We're also launching a video-enabled academy and customer onboarding program, which we hope to have even higher engagement and satisfaction for customers.
Incorporating video into your customer education efforts and self-service support will be a positive transformation for your organization and for your customers.
Editor's note: This post was originally published in December 2017 and has been updated for comprehensiveness.