Through decades of trial and error, brick-and-mortar retailers learned how to capture sales by building engaging in-store experiences.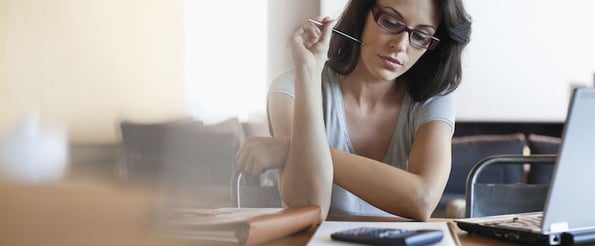 First and foremost, physical location mattered -- a lot. Many retailers also found window displays were effective at bringing customers in. Once inside, exceptional customer service was crucial in closing deals.
Marketing was simpler. Partnerships and events could increase visibility, but word of mouth was priceless.
Online shopping didn't change all of that -- but it certainly has given every aspect of the brick-and-mortar strategy a run for its money.
And it hasn't been the brands themselves changing the rules.
Instead, customers have changed their expectations.
They are on their phones more than ever.
They are buying from the bathroom (yes -- from where you think in the bathroom!).
They are obsessed with convenience -- parents in particular.
These changes (or now common behaviors) in consumer shopping habits have changed how brands must market and provide service to their customers.
And these aren't just guesses. Data backs every single one of the statements above.
So, where is a business owner to start?
How do you understand what modern consumer shopping behavior has to do with how your online store looks, how your checkout functions and where you should sell your product?
Great questions -- and we'll walk you through all of them below.
We'll cover:
What customers don't want from your site
What effectively influences them to buy
And how to give customers the exact online shopping experience they want
Let's get started.
What Customers Want (And How to Provide It)
What Customers Don't Want
Let's start with the top reasons customers bounce from online stores without making a purchase.
There are 3 main reasons:
Paying for shipping
Not being able to test products prior to buying
Hiccups in the checkout process
We'll look at each problem area, and show you examples of how to do it instead.
1. Paying for shipping
Many online brands have begun to factor shipping costs into their budget as a marketing expense, because it can truly make the difference in whether or not a customer decides to convert.
Not only does paying for shipping turn off many consumers, but also not having a range of shipping options can deter customers who need your product delivered ASAP. In fact, 80% of American consumers say shipping price and speed are "very" or "extremely" influential in determining where they shop online.
Take for example apparel brand Shongolulu, which offers free shipping on purchases of at least $30.
Setting a minimum purchase amount to qualify for free shipping is a great alternative if you're fiscally unable to provide free shipping 100% of the time.
It encourages customers to buy more to reach the barrier to entry while also ensuring you earn an amount that can offset the cost of free shipping.
2. Not being able to test a product before buying
Nearly half of online shoppers (49%) cite not being able to touch, feel or try a product as one of their least favorite aspects of online shopping.
This aversion factors into why consumers are hesitant to pay for shipping, returns and other baked in online fees.
The brands that best compensate for this problem, often through videos and other content that show products in action, have a better chance of winning the sale.
Peak Pilates leaves no room for confusion by placing a product video front and center on their homepage, showing visitors exactly what sets their uniquely crafted exercise equipment apart from the competition.
3. Bumps along the shopping process
More and more shoppers turn to their mobile devices and desktops to make purchases every year.
In fact, at the beginning of 2017, the National Retail Federation estimated that online retail would grow up to 3x the rate of the industry as a whole this year alone.
The more customers choose to shop online, the more their patience for difficult or slow shopping experiences dissolves.
Consumers list difficult return policies and having to wait for orders to be delivered as two of their biggest pains with online shopping.
They also noted subpar onsite experiences, such as poor navigation and tedious checkout processes, to be major pain points that deter them from checking out.
Footwear distributor Soles makes it clear that shopping with them is customer-centric.
They provide free shipping and returns on every order, and also prominently display their customer service number at the top of their home page.
They clearly divide their products into browsable categories for easy navigation. They also allow visitors to check out without creating an account for a streamlined experience.
What Customers Want
Despite changing trends, price is still often the most influential factor in whether or not a customer shops with you.
Having the lowest prices isn't always the end-all-be-all in a shopper's decision, but it certainly helps you stay competitive.
Additionally, because consumers have so many (often evenly priced) choices at their fingertips, there are many other ranking factors that come into play, including:
Shipping cost and speed. Products have an edge if customers can receive and (if needed) return them swiftly.
Discount offers. A small discount can go a long way in making a customer feel your offering is the best deal out there, and can also serve as a small push to finish converting.
Variety of options in stock. The more options you have for what a customer is seeking, the less likely they are to abandon your site in search of another choice.
Trustworthy reviews. Many consumers look for a customer rating or review section to gain validation that your offerings hold up in real life. Word-of-mouth references, for example from a customer's friend, hold even more weight in the decision-making process.
Flexible or free returns. Being able to return an unwanted item is just as important to consumers as quick and easy shipping, as paying return postage can add up quickly for shoppers.
Brand reputation. If you're offering the same products at the same price as other brands, the decision for consumers often comes down to which brand they trust more. Brand reputation can rely on a number of factors, including customer reviews, word-of-mouth endorsements from a customer's friends or family, social media platforms, media clips or past experiences shopping with your brand.
Site navigation. Consumers want to quickly gauge what you're selling, be able to search or browse for specific items, and check out with ease -- otherwise, they'll jump ship for a website that can provide a better user experience.
Customers have raised the bar when it comes to what they expect every time they shop online.
This list may seem overwhelming to tackle at first, but there are a few things you can implement right away to overcome these frequently-encountered barriers and win more sales.
How to Give Customers What They Want
1. Provide third-party validation
The average conversion rate for a U.S. ecommerce site ranges from 2-3%. It's clear to see how advertising costs for acquiring new customers can add up quickly -- and oftentimes, aren't worth the price at all.
That's why including customer reviews or testimonials on your site is an easy way to drive more sales.
Not only is utilizing reviews cheaper than paying for ads, it's also more effective.
Better yet, you can even utilize reviews by featuring them as content in your ads.
Many online shoppers find recommendations from people they trust, like friends and family, most influential, while others are influenced by social media recommendations and reviews.
2. Be transparent about pricing
Abandoned cart rates can be one of store owners' biggest pain points and questions marks.
One of the biggest reasons customers leave full carts behind is due to undesired, "surprise" fees after clicking to check out.
Shipping, taxes and other fees should be calculated before customers click to enter the checkout process.
This can be achieved using a hover preview of the cart that shows the line item fees, or allowing customers to input location information to estimate the final total, as seen in the example below from stationary brand Ellen Hutson.
3. Upgrade shipping and returns policies
Free shipping is no longer a nicety so much as a necessity.
Two-thirds (66%) of Americans say they decided not to buy an item in the past due to shipping costs alone.
If your budget allows it, offering free shipping on all orders, or at least those that meet a reasonable minimum price, can greatly reduce your abandoned cart rate.
Additionally, because of the risk customers take when they shop online, a transparent and customer-friendly returns policy has become as desirable as convenient shipping.
Customers know that if the window to return items is too brief or if they will have to pay a substantial fee on return shipping, they will most likely be stuck with the item whether they like it or not.
By offering flexible or free returns, you can set yourself apart from competitors offering similar products and pricing with less-accommodating return policies.
Enro, a luxury shirt brand, knows they face stiff competition in the apparel space, even though their product is superior to many of their competitors'. Offering free shipping and returns is an easy way to stand out and seal the deal.
4. Optimize user experience
User experience matters, as 21% of Americans say unattractive or hard-to-navigate websites are one of their biggest pet peeves when shopping online.
Not only will non-responsive or hard-to-use sites hurt your brand reputation, they can also lose you sales if customers become frustrated.
This is especially important as more and more shoppers migrate to their mobile devices to browse and shop, as the small screens add another layer of complexity to online shopping.
To ensure your site isn't turning customers away, focus on optimizing the following areas:
Navigation: Are you using data on customer search queries and purchases to lay out your site? Your site should not only have an organized menu, but also faceted search function to make it easy for customers to find what they are looking for.
Homepage: While first-time visitor pop-ups are great for growing your email list, they can be annoying to click out of on mobile devices. Make sure everything on your homepage (and every other page) is sized correctly on various devices and browsers. You should also make it easy to find offers, contact info, a search bar, menu and account info all from the homepage.
Cart and checkout experience: Show the total, including shipping and fees, before a customer clicks the button to check out. Make it easy to insert shipping and payment info by relying on a one-page checkout process and implementing third-party payment buttons, like Apple Pay and Amazon Pay.
Women's apparel brand Foxcroft Collection has a mobile site that was clearly designed for easy navigation on small devices. Their menu is clearly divided into easy-to-browse categories, and they even have a function allowing users to ask for help if they still can't find what they're looking for.
5. Recreate in-store shopping experience online
Many online shoppers miss the personal touches brick-and-mortar stores are able to provide at various touch points throughout the shopping process. However, there are ways to recreate this feeling online.
Help compensate for the lack of product interaction by creating videos showcasing the product in action; infographics detailing a comparative analysis between your product and similar products on the market; and photos showing important detail shots of the product.
Surveyed consumers also said live chat with a rep, links to media coverage and music on the homepage add to their online shopping experience.
Artisan chocolate makers Bon Bon Bon go beyond simply listing their products on their website.
They prominently display examples of timely curated treats that may interest customers, such as Valentine's Day boxes. They also tell the story of the owners behind the brand, show information about in-store classes for those living nearby and have fun design elements that mirror in-store displays.
Despite the many ways technology has shifted consumer habits and tastes, overall consumers still want the same thing they sought while shopping decades ago: a personalized experience.
While price, site navigation and third-party testimonials can all help you gain credibility and trust from prospective customers, what matters most is leaving them with the feeling that you truly understand and care about meeting their needs. The brands that do the best job of making customers feel understood and valued will always stand the test of time and technology.