According to WeBuiltThis, over 6.3 million sites use the WooCommerce plugin — making it one of the most popular ecommerce WordPress plugins ever. There are a few things to consider when deciding which is the best WooCommerce plugin for your site. This includes cost, site traffic, the number of items listed, and ease of use.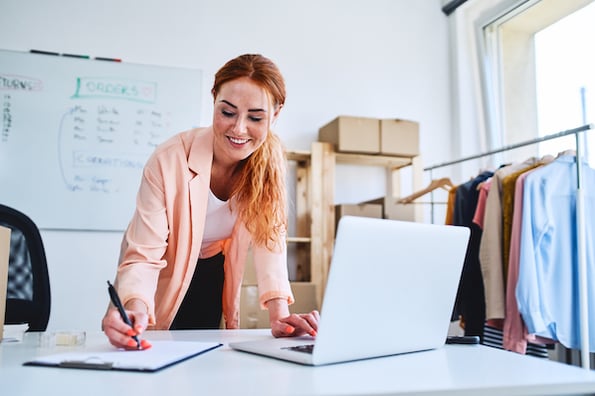 The best WooCommerce plugin transforms your WordPress website into a fully functional ecommerce site. Today, we'll take a look at some of the best options. We'll break down the best WooCommerce plugins based on what we like, their cost, and whom they'd work best for.
What are the best WooCommerce plugins?
Whether you want to set up workflows, create a reward system, or improve your conversion rate, these plugins elevate your online store.
Cost: Free
Use HubSpot's free WooCommerce plugin to harness the power of HubSpot's marketing tools for your WooCommerce online shop. Instead of managing several plugins, install this all-in-one solution to grow your business.
With the WooCommerce by MakeWebBetter plugin, you can track the activity of your visitors and buyers in the HubSpot CRM. For example, the plugin enables you to sync data to your CRM whenever a customer buys an item. Once your account is set up, you can choose to sync historic customer data into HubSpot to make it easier to unlock insights from your past leads, customers, and orders.
This plugin — formerly known as HubSpot for WooCommerce — also allows you to automate common ecommerce sequences. Set up new customer workflows to welcome new customers to your store, follow up with contacts that abandon their carts, or re-engage customers that haven't visited your shop in a while.
P.S. Don't miss out on the other free tools HubSpot provides to help your business delight customers.
What we like:
Ease of use
Helps you manage all your online store business in one place
Tracks customer activities and sets up workflows based on said activities
Lets you create lead-nurturing email thanks to its drag-and-drop builder
Who should use this WooCommerce plugin?
HubSpot's free WooCommerce plugin is ideal for online store owners looking to maximize inbound marketing efforts for their ecommerce business.
Cost: Free
Conversion rate (CVR) optimization is a key strategy for boosting sales and profits but can prove challenging to implement for first-time shop owners.
Beeketing is a comprehensive tool that helps improve your conversion funnel by enriching the customer journey.
Unlike other WordPress plugins that only have one or two main features, the Beeketing plugin has over ten built-in features, which they call "apps." Each app aims to boost conversion with the conversion funnel. Some of Beeketing's most popular apps include:
Sales Pop: This app displays recent sale notifications to add social proof to your website.
Boost Sales: This apps shows up-sell and cross-sell items to increase your average order value.
Mailbot: This app automates email marketing with advanced customer segmentation to recover abandoned carts and retain loyal customers.
Checkout Boost: This app provides free-gift and free-shipping promotional offers to boost the checkout rate.
Below are examples of how a countdown timer and exit intent offer might appear on the front-end of your WooCommerce store.

What we like:
Offers in-store chat using Facebook Messenger
Increases your average cart value, thanks to upselling and cross-selling
Lets you create and sell bundle products
Consists of a full suite of apps to improve your store's conversions
Who should use this WooCommerce plugin?
Beeketing is one of the best WooCommerce plugins for ecommerce business owners who sell complementary products and want to increase sales through upselling and cross-selling.
Cost: Starts at $199/yearly
Uncanny Automator makes it possible to create workflows that let your website run on autopilot. With no-code integrations, you'll save time by connecting the different plugins and apps that power your WooCommerce WordPress site. Its myriad of features can replace more costly alternatives, too.
What we like:
Ease of use
Integrates with over 70 popular WordPress plugins
Allows you to build workflows and control what happens after users take specific actions
Who Should Use This WooCommerce Plugin?
This plugin ideal for busy business owners who want to save time while maintaining their store's functionality.
Cost: Starts at $79
If you're looking to start offering discounts on your WooCommerce store, but you don't want to offer the same flat rate or percentage discount to all products or users, the ELEX WooCommerce Dynamic Pricing and Discounts plugin is a great pricing solution.
Dynamic discounts can be applied to individual items, combinations of items, categories, or the entire shopping cart with ease and are automatically applied to the cart and checkout pages. It enables you to create pricing rules that provide discounts based on the number and combination of products purchased, and set category-specific and product tag-specific pricing. You can also offer "buy one, get one free" promotions on specific items, categories, and tags, and produce time-sensitive discounts.
To make sure the available dynamic offers are displayed to your customers, the plugin also enables you to display pricing and offers tables on product pages.
What we like:
Provides more control on promotions and discount offers
Great use of customer retention and reward systems for recurring customers
Provides dynamic pricing without manual calculations
Who should use this WooCommerce plugin?
This plugin is a great solution and tool for running sales and discounts in your eCommerce store and providing more flexibility and control over your promotions.
Cost: Starts at 9.99 EUR/monthly
Weglot is a multilingual plugin that translates and displays the content of your WooCommerce store in 100+ languages. As a result, it removes the pain of having to manage multiple stores for multiple countries. Want proof that it works? The plugin is trusted by more than 50,000 businesses.
This product gives you a fast first layer of machine translation combined with manual editing capabilities, allowing you to get a fully translated WooCommerce store in under five minutes. Plus, they have professional translators that can help make the process even easier.
The plugin displays the content of your store under multilingual SEO-friendly language subdirectories, so you'll be visible in search results for your new languages. Other notable features include:
Full store translation, including checkout
Detection of hidden elements such as image alt text, meta content, and titles
Media translation — replace images, files, and videos in your translated version
Live preview of your website as you make edits
What we like:
It's SEO-friendly
Live website previews
Translations into over 100 languages for every page of your ecommerce website
Who should use this WooCommerce plugin?
This plugin is for individuals who own ecommerce shops that appeal to people internationally and have a large customer base around the world.
Cost: $16/monthly, free plan available
This WooCommerce plugin lets you effortlessly automate your marketing and increase sales via multiple channels like email, SMS & push notifications. Instead of going for one-size-fits-all email marketing, Omnisend is all about ecommerce. The plugin seamlessly integrates with your WooCommerce store and lets you immediately add products to your marketing emails including titles, descriptions, images, and prices.
On top of that, Omnisend offers pre-built automation workflows for welcome messages, cart abandonment, and post-purchase marketing. You also get unlimited segmentation, as well as ready-made templates for emails & signup forms.
Finally, customer support is where Omnisend really shines. With an average response time of under 5 minutes, live support is available 24/7, including busy dates like Black Friday and Christmas.
What we like:
User-friendly email & forms builders
Ability to automatically pull branding from your WooCommerce store
Modern pre-made email & popup templates
Outstanding 24/7 support
Who should use this WooCommerce plugin?
Omnisend is an excellent choice for ecommerce merchants who are looking to land more sales and build customer loyalty.
Cost: $16/monthly
OptinMonster is a powerful conversion and lead generation tool that helps convert website visitors into customers.
Use this plugin to quickly create popups and floating bars that help you capture the email addresses of your store's visitors. Then, with the email addresses you collect, create targeted campaigns to generate more revenue.
This WooCommerce plugin's drag and drop builder makes it easy and quick to customize lead generation templates, popups, and floating bars.
What we like:
Exit intent detection to tailor campaigns based on a visitor's behavior
Built-in A/B testing to identify what design or copy converts best
Over 97 premade customizable templates optimized for conversion
Multiple form types to capture leads
Who should use this WooCommerce plugin?
OptinMonster is ideal for big and small store owners who want to increase email subscribers and revenue using a single tool.
Cost: $199.00
MonsterInsights is one of the best WooCommerce plugins that integrates with Google Analytics. With this plugin, you'll get real-life analytics of how your visitors interact with your store. Plus, you don't need coding knowledge to begin using this plugin.
By connecting MonsterInsights with your WooCommerce store, you'll gain insight into your store's performance from a single dashboard. You'll be able to identify best-selling products and identify other products you could upsell or cross-sell.
This plugin also works well with other popular WordPress plugins including WPForms, Yoast, and Google Adsense.
What we like:
Offers ecommerce tracking for WooCommerce
Provides real-time stats about user activity on your ecommerce website
Integrates with other popular WordPress plugins
Connects with Universal Analytics (GA3) and Google Analytics 4 (GA4)
Who should use this WooCommerce plugin?
Any store owner who wants to understand the analytics or numbers running their ecommerce website thoroughly.
Cost: $199 per year or a one-time purchase of $597
The SellKit plugin was made to optimize your WooCommerce checkout process, and is perfect for store owners experiencing high abandon cart rates. This plugin improves on the default WooCommerce checkout process by adding elements like dynamic discounts, checkout alerts with personalized offers, and a skip cart option.
Plus, you can construct customized checkout pages from scratch or with included templates, present different checkout flows based on audience segmentation, and measure the effectiveness of your checkout flows with built-in analytics.
Another major benefit of SellKit is its mobile optimization — its templates are built with smartphone and tablet shoppers in mind, which is essential to consider since more than half of internet users use smartphones to buy online.
What we like:
Optimizes the simpler WooCommerce checkout flow
Easy, intuitive builder interface works for new and experienced shop owners alike
Mobile-friendly
Who should use this WooCommerce plugin?
Sellkit is great for WooCommerce store owners seeing high abandon cart rates and low overall engagement on checkout pages. If your visitors are adding items to card but not following through on a purchase, give this plugin a try.
Cost: Starts at $59 annually

The freemium ShopEngine plugin is an ideal solution for WordPress sites built around WooCommerce and Elementor. This plugin is a WooCommerce template builder for Elementor, allowing you to build out advanced product pages, checkout pages, card pages, and other pages your ecommerce site needs.
ShopEngine comes with over 50 Elementor widgets to elevate your site, including a product quick view that gives visitors a closer look at your product from a listing page, a wishlist module that customers can add to as they browse your website, a flash sale countdown module, and dozens more.
ShopEngine offers a limited free version with some modules available to use, but you'll get far more value from its premium options.
What we like:
Dozens of advanced Elementor modules to enhance your online store
Seamlessly fits in with the Elementor interface
Reduces the number of plugins you need to install for custom modules
Product support if you need it.
Who should use this WooCommerce plugin?
Website owners who use both the WooCommerce ecommerce plugins and the Elementor page builder plugin will get a lot of value from ShopEngine.
Cost: $49 yearly as part of the Shoptimizer theme
WooCommerce is an outstanding eCommerce platform but it lacks many crucial features required by store owners. CommerceKit was built to help bridge that gap, and includes 12+ conversion-optimized modules which work seamlessly together.
Features include:
Attribute Swatches: transform variable products and enable visual product variation selection using buttons, colours or labels that can be displayed on both your product pages and product listing pages.

Product Galleries: Convert better by displaying your product images into a scrollable grid, with optional embedded autoplaying video.

Order Bumps: Increase your average order value by including a one-click upsell on your checkout page.

Ajax Search: Allows customers to find what they are looking for instantly with immediate search suggestions.
What we like:
All 12+ modules are built to work well together

Each feature built with a performance-first mindset

Tested on large catalogs, high volume stores

Far cheaper than purchasing dozens of separate plugins
Who should use this WooCommerce plugin?
This plugin is currently only available for Shoptimizer theme owners but CommerceGurus are planning to release a stand-alone version in the future.
Cost: Free
Looking to grow your customer base and increase your store's sales? One way to do that is by making your products available internationally. Luckily, that doesn't need to be complicated as it sounds.
WooCommerce Multilingual & Multi-Currency is the only free WordPress plugin that gives you such a wide range of multi-currency features:
Automatically display specific currencies based on a customer's location

Add currency switchers to your store

Complete control over each currency's formatting

Connect with automatic exchange rate services or set your own exchange rates

Set custom prices and shipping rates in each currency
If you're interested in creating a completely seamless experience for your international customers, you can also translate your store into their language. This has been shown to increase sales and encourage repeat business. When paired with WPML, you can easily translate your entire WooCommerce store into any language, including:
All types of products (simple, variable, grouped, external)

Store URLs

Product reviews

Categories and product attributes
You have the option to have your site translated automatically through DeepL, Google or Microsoft translation engines, or you can translate the content yourself or partner with translators. Want the best of both worlds? You have the option to manually review any automatic translations before or after publishing.
What we like:
Lots of multi-currency features completely for free
Easy multilingual SEO when paired with WPML
Keep a consistent language and currency from browsing to checkout
Who should use this WooCommerce plugin?
This plugin is for businesses of any size who want to start selling internationally - whether you run a company or operate as a one-person shop.
Cost: $79
If you have a YouTube channel and want to start cross-promoting your videos on your website as well, the ELEX WordPress Embed YouTube Video Gallery is a great plug-in option. It can take a lot of time to upload each video from YouTube to your site separately, and doing so reduces the likelihood that you will attract new subscribers and lengthen the amount of time they spend watching your videos.
Due to their size, videos require a lot of storage space on the server, which might slow down the loading speed of the website. It makes use of the YouTube API and was developed with a performance-oriented approach in mind, which does not slow down the loading speed of your site. Whether you want to embed an entire channel, handle, playlist, or a specific video into your website, this plugin makes it easy to do so, and you can even modify the look of each gallery to suit your needs.
What we like:
Schedule automatic gallery syncs or perform manual syncs

Real-time previews of how the video gallery would appear when it is published

Direct WooCommerce integration lets you add one or more product videos to each product image gallery

A seamless integration with YouTube's API

Who should use this WooCommerce plugin?
The ELEX WordPress Embed YouTube Video Gallery plugin is perfect for any WordPress or WooCommerce website looking to cross-promote their YouTube videos on their website and thereby increase their website's engagement.
Cost: $69
Many ecommerce features and tools are designed for B2C businesses where individual consumers are the target audience. This leaves B2B businesses — where other businesses are the target audience— with unmet needs.
WooCommerce B2B is a premium plugin designed to meet those. By installing WooCommerce B2B, you can hide prices from guest visitors and only display them to visitors that log in, approve user registration, create customer groups, require orders to reach a dollar or item minimum, add custom fields to products or the checkout page, and control the visibility of product categories.
What we like:
Designed for B2B businesses
Can hide product price from guest users
Lets you set minimum dollar or item requirement for orders
Who should use this WooCommerce plugin?
Ecommerce businesses selling to other businesses will benefit by adding this plugin to their toolkit.
Cost: $124
Search Engine Optimization (SEO) is essential for every website — even ecommerce ones. However, not everyone has the skills or time to implement the best SEO practices on their website properly.
With the All-In-One SEO WordPress plugin, store owners can now optimize their WooCommerce store for search engines to give them the best chance to get more organic traffic.
After integrating All-In-One with your WooCommerce store, you'll receive helpful suggestions on how to improve your site's content and structure for SEO purposes.
What we like:
Helps you optimize your product pages (including images, tags, and categories)
Assists you in creating website content that stands a higher chance of ranking on search engines
Optimizes your store for local SEO
Who should use this WooCommerce plugin?
The All-In-One SEO WooCommerce plugin is perfect for ecommerce business owners who want to optimize their websites for search engines.
Cost: $22
By default, WooCommerce places product variations in a dropdown menu. This can make it difficult for potential buyers to browse the different colors or styles of a product or even notice there are variations.
With WooCommerce Product Variations Swatches, you can show these different styles as color swatches, buttons, or images. These display options are a more intuitive alternative to a dropdown menu. Here's a demo of a user hovering over the color swatches on a product page.
What we like:
Eliminates the need for a dropdown menu by offering faster and more intuitive display options
Helps customers easily browse different product styles
Who should use this WooCommerce plugin?
Store owners with ecommerce websites that have products with different styles, sizes, and colors will benefit from this plugin.
Cost: $15
Sticky Mini Cart is a highly flexible sidebar cart plugin designed to make it easy for customers to review items in their cart without navigating to the checkout page.
The plugin is highly customizable —you can place it in six different positions on the page, choose from multiple shopping icons, and select from ten well-designed templates. Other features include the ability to add a fly-to-cart animation, display fields such as subtotal and shipping, recommend additional products, and enlarge the item in the cart.
Another bonus: there's no need to fret about compatibility. Sticky Mini Cart is responsive across devices and compatible with WooCommerce standard themes.
What we like:
Comes with ten simple and well-designed templates
Makes it easy for customers to check their shopping cart
Contains display fields like shipping and subtotal that make the checkout process quicker
Who should use this WooCommerce plugin?
Anyone who wants to help their customers reduce the friction between filling a shopping cart and checking out.
Cost: $29 for single product; $199 for membership
Whenever you announce a new product, partnership, sale, or any other news, a quality notification bar helps ensure visitors see your announcement.
Custom Notifications and Alerts Plugin for WordPress — formerly known as WP Notifications Bar Pro — is one of the best notification bar plugins available. It offers a wide range of customizable settings to ensure that the notification bar matches your website's unique design. You can set the color scheme of the notification bar, show or hide it on mobile devices or based on other parameters, set objectives, and track the number of views and clicks.
The email opt-in form, search box, countdown timer, call-to-action buttons, and social media icons (shown below) are other helpful features.
What we like:
Customizable to match the design and branding of your website
Email opt-in form to enhance your lead generation efforts
The plugin lets you track the number of views and clicks on a page or product
Who should use this WooCommerce plugin?
This WooCommerce offers various features, so it's ideal for anyone whose ecommerce site can use a boost.
Cost: Starts at $9.99 monthly
Running successful email campaigns is essential to help your ecommerce business grow. Use the Constant Contact plugin for WooCommerce to connect with new audiences and send abandoned cart emails to existing customers.
With Constant Contact, you can segment your email list and send target campaigns or offers. You can also send automated welcome emails to new email subscribers and offer post-purchase support to customers.
What we like:
Email marketing automation
A/B testing and optimization
It lets you segment your subscribers based on website visits and purchase activity
Who should use this WooCommerce plugin?
Constant Content is the perfect WooCommerce plugin for any online store owner who wants to increase sales through email marketing.
Cost: Free, Premium available
Out of the box, WooCommerce includes a robust range of filters that enable you to customize button text, labels, and other elements. The catch: you have to write PHP code to use these filters.
If you're not familiar with that coding language, then you can install WooHero WooCommerce Store Customizer. This plugin provides a settings page where you can customize different elements withoutwriting any code (although you can use HTML tags if you want). Customizable elements include:
Add to Cart button text for different product types
Sales text for the shop or product pages
The number of products displayed per page
Checkout page coupon and button text
You can see a few of these in the image below:
What we like:
Lets you set custom "thank you" landing pages after a customer makes a purchase
Offers customization option to store owners who don't know how to code
Who should use this WooCommerce plugin?
Ecommerce website owners who want to customize their website but don't have coding experience.
Cost: Starts at $49
Like the previous plugin, StoreCustomizer can help you customize your WooCommerce store without adding in code snippets. The aptly-named StoreCustomizer plugin doesn't override your templates in WooCommerce, it simply adds extra design options to your existing theme.
This plugin is quite versatile and can be used to add a variety of customizable elements. Here are a few of the unique things you can do with the plugin:
Add a login menu item
Edit and remove page elements from shop & product pages
Design and add "add to cart" buttons or "on-sale" banners
Add new product badges for a set amount days
What we like:
Extensive WooCommerce store customization options even if you don't know how to write code
Versatility that lets you add or remove tags from product pages
Catalog mode that make it makes it easy to browse through products
Who should use this WooCommerce plugin?
Like the WooHero Store Customizer, this plugin is excellent for anyone who wants to customize their ecommerce website but doesn't know how to code.
Cost: Free, Premium available
WooCommerce PDF Invoices & Packing Slips is a free plugin that makes it easy to include invoices in every order.
You have two options: you can either include a digital copy or a physical copy. If your shop is paperless, this WooCommerce extension automatically adds a PDF invoice to the order confirmation emails distributed to customers. If you prefer paper copies, choose to download and print invoices from the WooCommerce order admin page.
You can use the default template included with the plugin (shown below), create your own, or purchase additional templates from WPOvernight.com.
What we like:
Supports different languages
Saves time and removes the stress of manually creating an invoice
Keeps record of all the invoices your business generates
Who should use this WooCommerce plugin?
WooCommerce stores that sell to other businesses, i.e B2B businesses.
Cost: Free
Despite the "Pro" in its name, Product Feed PRO for WooCommerce is actually a free plugin available in the official WordPress directory.
With this plugin, you can create WooCommerce product feeds for your most popular marketing channels, including Google Shopping, Facebook, Bing, and over 100 others. Since there's no limit to how many product feeds you can create or how many products you can place in each feed, this plugin can enable you to launch a series of online marketing campaigns.
The following screenshot shows the plugin settings page where you can manage, configure, activate and pause your product feeds.
What we like:
Costs nothing to use
Allows you to create product feeds for multiple marketing channels
It lets you run different marketing campaigns
Who should use this WooCommerce plugin?
This is one of the best WooCommerce plugins for businesses that sell various products and want to test out what marketing channel works best for each.
Cost: Starts at $49/yearly
Having WooCommerce order data in check is a crucial part of your online store's success. With the WooCommerce Order Export, you can export all the data you need in seconds (or automatically on a preset schedule). You can customize the export reports and select email delivery or FTP in CSV format.
What we like:
Sophisticated filters
Column reordering
Tracking of exported orders
Copying exports between stores
Who should use this WooCommerce plugin?
This plugin helps WooCommerce businesses reduce manual reporting and automate order data.
Cost: Free, Premium available
If you want more control over the look and feel of your checkout pages, Checkout Field Editor for WooCommerce is the right plugin for you. With this tool, you can easily add, edit, delete and rearrange the fields displayed on the default WooCommerce checkout page.
Below is a demo of how a checkout page built with this plugin might look on the front end.
There's a premium version with even more custom field types, conditions, and sections.
What we like:
Drag and drop builder for editing your checkout field
This plugin lets you choose when input fields would appear during the checkout process
It makes field editing easy even without coding knowledge
Who should use this WooCommerce plugin?
This plugin is for you if you want to add new fields to your store checkout area.
Cost: Free
The WooCommerce My Account Widget plugin is a free tool that can help you deliver personalized experiences to your customers.
With this plugin, you can display a customer's unique information in the widget as they shop. A widget might contain a link to their shopping cart, the number of items in their shopping cart, and a log-in form if they're not logged into an account, among other details.
What we like:
Works with multiple languages like Dutch and Russian
Shows customers the number of items they have in their shopping carts
Makes displaying customer information easy for shop managers
Who should use this WooCommerce plugin?
Ecommerce store managers who want to increase sales by improving the customer cart user experience.
Cost: Free, Premium available
Featuring well-known brands in your shop can help attract potential customers and foster trust with them. With the YITH WooCommerce Brands Add-On plugin, create a brand with a name, description, and logo. Then, add brands to your products, assign multiple brands to a single product, and view all products of a brand on the same page.
These are just the features available with the free version. You can upgrade to the premium version for even more functionality.
What we like:
Allows you to categorize your store's products by brands
Lets you create product pages for products from different brands
Increases your store's credibility by including logos and descriptions of well-known brands
Who should use this WooCommerce plugin?
This plugin is invaluable if your shop offers products from established brands and you'd like to build your customers' confidence.
Cost: Free, Premium version available
Product Enquiry for WooCommerce is a free plugin that can help boost the conversion rate on your site.
With this tool, you can add an inquiry button to every product page. With a click of this button, a visitor can send you a message or request a quote for a particular product. You can reply right from your dashboard to help persuade the visitor to buy.
There's a premium versionavailable as well.
What we like:
Helps you capture pre-sale inquiries
Comes with customizable call-to-action buttons
Support different languages
Premium version lets you filter customer inquiries
Who should use this WooCommerce plugin?
If customers often inquire with questions before buying, this plugin will prove especially useful.
Cost: Free
Order Delivery Date is designed to provide the best customer experience, even after they've made a purchase.
This plugin permits users to select their delivery date so their products arrive at a convenient time. As the store owner, you can set up parameters by blocking off weekdays you don't deliver, holidays, and time windows so that the delivery process is as seamless for you as it is for your customers.
What we like:
Gives customers the chance to choose their order's delivery dates
Lets you set the minimum required time for delivery as well as block out certain dates such as holidays
Integrates with 3rd-party shipping plugins
Who should use this WooCommerce plugin?
Any ecommerce store owner who wants to improve their customer's post-purchase experience.
Cost: Free, Premium available
To ensure that users in different countries can view your products and prices, you need an automated tool like the WooCommerce Currency Switcher.
Once this free plugin is installed, your visitors can switch to their preferred currency to check the prices of your products on the front end of your site. On the back end, you can use this plugin to set fixed minimums for free shipping, fixed shipping minimums, fixed coupon verification amounts, and more for different currencies.
What we like:
Sets currency rates in real-time
Allows customers to pay for products in their preferred currency
Lets you use custom money signs and price formats
Who should use this WooCommerce plugin?
This plugin is ideal for any WooCommerce store that sells to an audience that spends different currencies.
Cost: Free, Premium available
EU VAT Compliance Assistant for WooCommerce is another important plugin for global ecommerce sites.
This free WooCommerce plugin ensures compliance with the EU VAT law passed in 2015. EU VAT Compliance Assistant achieves this by identifying your customer's location and displaying the correct VAT information in the accurate currency according to their location. All of this information will also be recorded on the back-end so you're audit-ready.
What we like:
Tracks your customer's IP, shipping, and billing address
Stores VAT and customer information to make auditing easier
Keep all your settings in one place with a centralized control dashboard
Differentiates other payable taxes from VAT
Who should use this WooCommerce plugin?
Any store owner who wants to comply with the VAT law concerning products sold across the EU and UK border.
Cost: Free, Pro available
Customer Reviews for WooCommerce can help you get and add social proof to your online shop to generate more sales.
With this review plugin, you can set up automatic emails to customers who recently made a purchase and subsequent review reminders.
Once they submit a review, the plugin sends it to an external service to verify its authenticity before publication. Then, send an automated email with a coupon to thank the customer for submitting a review. For these reasons, the CR plugin can help build trust between existing and potential customers and your brand.
There's also a pro version available if you're looking for additional features.
What we like:
Automatically sends an email to customers post-purchase, reminding them to leave a review
Helps increase sales by building loyalty and social proof
Supports over 40 languages
Lets you offer incentives to encourage reviews
Who should use this WooCommerce plugin?
This is one of the best WooCommerce plugins for store owners who want to collect more reviews from their customers.
Cost: Free, Premium available
Designed by TemplateInvaders, WooCommerce Wishlist is a simple but powerful conversion tool.
To help convert site visitors into loyal customers, this plugin allows visitors to save products on a wishlist and purchase later. They can also distribute their wishlist with friends on Facebook, Twitter, Pinterest, and other social channels, resulting in new sales and customers.
There's also a premium versionavailable, allowing users to create unlimited wishlists, follow other users' wishlists, and more.
There's also a premium version available, allowing users to create unlimited wishlists, follow other users' wishlists, and more.
What we like:
Allows customers to add and remove products from their wishlist
Comes with customizable wishlist icons and tables
Works well with other WooCommerce WordPress plugins
Who should use this WooCommerce plugin?
This plugin is excellent for big or established brands that sell a large number of products at a time.
Cost: Free, Premium available
Custom Product Tabs for WooCommerce extends the platform to allow shop owners to add custom tabs to products. The tabs display on individual product pages to provide more information to prospective buyers.
For example, a product page on a clothing retail shop might have tabs labeled "Description," "Size and Fit," "Care Instructions," and "Reviews." These product tabs can be easily added, deleted, and rearranged on a page and managed in your WooCommerce dashboard.
There's a premium version of this plugin available as well. With Custom Product Tabs Pro, you can create global custom tabs, add tags to multiple WooCommerce products simultaneously, and include tab content in search results.
What we like:
Lets you add extra tabs to describe your products better
The plugin's premium version lets users add tags to multiple WooCommerce products
Supports multiple languages
Who should use this WooCommerce plugin?
If the default WooCommerce tabs are insufficient for your shop's needs, use this plugin to add more tabs or rearrange existing ones.
Cost: Starts at $119
Advanced Coupons was designed to extend the native coupon functionality in WooCommerce to provide the flexibility and customization options shop owners needed to provide their customers with the best deals.
With this plugin, you can build a customer loyalty program, ensure coupons are automatically applied when a buyer's cart conditions match, offer custom shipping discounts, and BOGO deals.
There's a free and premium version available, so you can choose the one that suits your budget and site needs.
What we like:
Lets you build a customer loyalty program
Auto applies coupons when cart conditions match
Allows you to create "Buy One Get One" (BOGO) deals for single products and packages
Who should use this WooCommerce plugin?
Any store owner who wants to add extra coupon features to their WooCommerce store.
Cost: Free, Premium available
YITH offers a unique option for WooCommerce site owners. Rather than researching and installing a bunch of stand-alone plugins and having to test whether they work together seamlessly, you can install this kit of YITH's most essential plugins.
There are plugins for adding wishlists, image zoom, quote requests, multi-vendor stores, credit card payments, and more. All you have to do is pick and choose which plugins to activate and deactivate, according to the needs and goals of your site.
Take a look at how the kit appears in your WordPress dashboard below.
Image Source
What we like:
Lets your customers search for products using YITH WooCommerce Ajax Search
Allows customers to browse through and zoom on products Zoom Magnifier
Doesn't slow your ecommerce store down
Who should use this WooCommerce plugin?
Anyone with a WooCommerce store who doesn't want to drop in a heap of conflicting plugins will enjoy this one.
Cost: Starts at $16/monthly
The WordPress Live Chat Plugin for WooCommerce is a free tool that enables you to talk to customers directly on your WooCommerce site. You can instantly address questions about shipping, your return policy, and anything else customers want to know before completing their purchase. You can also add surveys to the live chat window to gather customer feedback at the beginning or end of a chat.
This plugin allows you to customize the live chat window on your site so it matches your design. You can choose a theme, pick a color, display your logo, and make other customizations.
It's important to note that while the plugin is free to download, you need to be a LiveChat customer to use it. Plans start at $16 per month.
What we like:
It lets you solve your customer complaints in real-time
Matches with your store's theme or design
Allows you to collect vital customer feedback
Keeps track of the pages your customers visit on your store
Who should use this WooCommerce plugin?
This plugin is recommended for store owners and businesses who want to increase sales by connecting with their customers and swiftly resolving complaints.
Cost: Starts at $79
Rafflepress is a WordPress plugin designed to help you grow your email list, website traffic, and social media following through giveaways and contests. It offers a drag-and-drop builder, pre-designed giveaway templates, and an optimized landing page so you can quickly and easily create successful giveaway campaigns. The plugin also provides advanced features like one-click entry and fraud protection so you can make it easy for actual users to enter your contests while preventing spam bots from submitting entries.
Rafflepress has easy sharing features to help make your giveaways go viral. There's a refer-a-friend feature to automate word-of-mouth marketing and social media integrations with Facebook, Instagram, YouTube, Twitter, and other platforms to help you grow your following.
What we like:
One of the best WooCommerce plugins for running giveaways
Simple to use drag and drop builder
Landing pages for creating giveaway campaigns
1-click entry to prevent fraud
Who should use this WooCommerce plugin?
Use this plugin if you want to grow your website traffic, increase sales, get more email subscribers without using paid ads.
Cost: Depends on the number of orders; starts at $20/monthly
Metorik is an analytics plugin built for WooCommerce. It offers hundreds of features, including real-time reports, infinite segmentation, product insights, customer tools, abandoned carts, and email automation, to help you make data-driven decisions for your ecommerce business.
Segmenting is one of the best features provided by Metorik. Using its robust filtering system, you can segment your orders, customers, products, coupons, and subscriptions to understand your data and customers better. Metorik allows you to save any segment you create and even suggests segments that are tailored specifically to your store.
What we like:
Integrates with Google Analytics to analyze and optimize your store's conversion rates
Sends abandoned cart emails to customers who don't complete their checkout
Creates reports to help you make data-driven decisions
Who should use this WooCommerce plugin?
Metorik has features that almost anyone with a WooCommerce store would find useful, especially those interested in learning how segmenting can benefit their business.
Cost: Free, Pro version available
Long Watch Studio's MyRewards plugin — formerly known as WooRewards — allows you to create a reward system for your online store. With a rewards system, you incentivize your customers to make purchases and become loyal to your brand.
Here's how it works with MyRewards: you choose how much money a customer needs to spend to earn points, how many points a customer needs to get a coupon, and the value of each coupon. Then your customers receive emails that provide them with all the information they need to start participating in your new rewards system.
There's also a pro version that offers you more widgets and shortcodes and your customers more ways to earn points.
What we like:
Support multiple languages
It lets you offer points to your customers after they make a purchase
Displays total points that customers have
Allows you to send emails to customers, letting them know how to win points
Who should use this WooCommerce plugin?
MyRewards is a perfect WooCommerce plugin for store owners who want to engage their customers with a loyalty program.
Cost: Starts at $39
The WooCommerce Custom Product Addons plugin by Acowebs allows you to add extra product options to your WooCommerce store using its custom form builder. The plugin is packed with 22+ custom product fields including checkbox fields, text area fields, radio fields, text and number fields, and more.
Another unique attribute of this plugin is that it comes with advanced options like Custom Price Formula, Custom Price Fields, and Conditional Logic which allow you to show or hide fields based on the value selected on other fields. This plugin is very user-friendly as it comes with a drag-and-drop form builder.
Image Source
What we like:
22+ custom forms and options
Drag and drop accessibility
Custom price formula calculations
Easy to hide and show different fields
Who should use this WooCommerce plugin?
The Woocommerce Custom Product Addons is a great WooCommerce plugin for store owners who sell various products and need to tailor feedback forms.
Cost: Starts at $59/year or a lifetime purchase of $149
ShopLentor WooCommerce plugin is a feature-rich, modern, and excellent tool to help you create the perfect online shopfront for your business without touching any code. It's simple but powerful, with numerous widgets, preset page templates, and additional modules like multistep checkout, backorder/pre-order functionality, email customizer, email automation, customizable wishlists, product comparison/quick view capacity, Multiple Checkout and more.
ShopLentor is a great choice for anyone looking to set up their own store using a sophisticated yet straightforward solution.
What we like:
105+ Elementor widgets and 54+ Gutenberg blocks for easy customization
Intuitive integration into both Elementor and Gutenberg page builders
Professional customer service team to provide assistance
Who should use this WooCommerce plugin?
ShopLentor WooCommerce Plugin is ideal for online shop owners who are looking to enrich their online store by adding more advanced features and get more ease and convenience while crafting an ideal web store.
Extending the Functionality of Your WooCommerce Site
By choosing one of the best WordPress plugin options, your ecommerce site will enjoy enhanced functionality. Any of the plugins discussed above will enable you to add necessary features to your ecommerce store and enrich the visitor experience. The best part is how easy it is to add plugins to your website, so building your dream shop is simpler than it seems.
Editor's note: This post was originally published in April 2021 and has been updated for comprehensiveness.