Learning how to make a professional website is about more than aesthetics. But web credibility research done at Stanford says that 75% of consumers make judgments about a company's credibility based on its website design.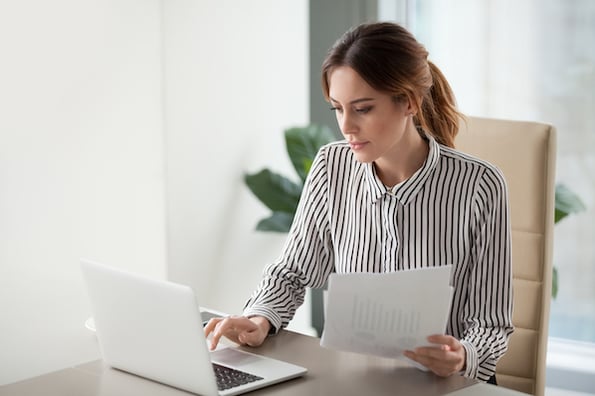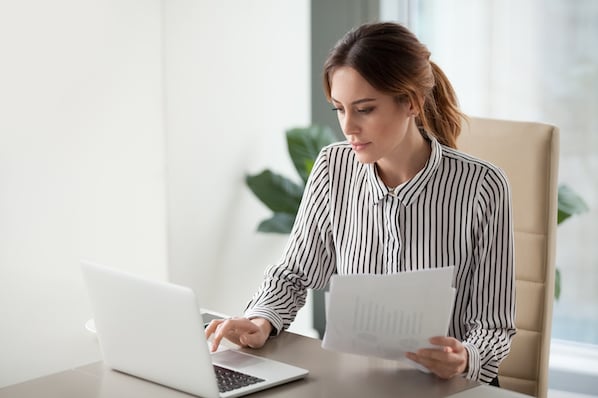 That means the design of your site should be as carefully planned as the content on your site. You'll need to consider the theme, font combination, color palette, and more when creating a professional-looking and trustworthy site. If your site makes bad use of color, has too much text, or looks unprofessional in any way, visitors who land there will likely bounce.
In this post, we'll walk through what makes a website look professional and cover common mistakes too. Then we'll review the steps to making a WordPress site look professional so you can attract and delight your visitors.
Let's take a closer look at these steps below.
How to Make a Professional Website
Create a clear brand identity.
Make your site easy to use and read.
Design a site that works on any screen.
Use quality images.
Add useful professional tools.
Engage your audience.
Before digging into creating a polished site in WordPress, let's talk about what makes any website look professional. With the wide range of site builders and digital tools out there, anyone can learn how to make a website.
But designing a professional website without a design or tech background isn't easy. This is partly because business websites pack a lot of information into a small space.
Whether you're creating a professional site for a solo venture or an established business, your website may include:
Marketing promotions
Ecommerce
Community boards for engagement
Content like blogs or product photos
Landing pages
Calls-to-action
Branding
Interactive quizzes
Email opt-ins
That is a lot of information to organize and display, especially if you don't have a lot of design experience.
Next, with every step you take, you're thinking about your audience. After all, your website won't help your business if it doesn't attract people to it. You also know that it's not enough to pull in just anyone — your website needs to engage your target audience. That usually means building buyer personas and then doing some educated guesswork.
Professional is roughly defined as "related or belonging to a profession." So, your site must attract people who understand your industry and the products you sell.
Finally, creating a professional website is about eye-catching design. Thinking about color, fonts, and photography is fun for some people. But for some, it can be annoying, confusing, or frustrating.
If you're one of those people, you're not alone. There are over 293 million results for a Google search of "fear of creativity." But you can overcome this fear and create a well-designed and professional website. These are some of the qualities of a professional website:
1. Create a clear brand identity.
A great brand inspires trust, is easy to remember, and can evolve as your company does. The best brands in the world are also unique, relevant, and innovative.
That sounds simple, but how do you create a brand that does all that?
You can look to competitors for inspiration, but you might end up copying their look. You could work with a professional to build your brand. Or, you can go it on your own.
Whichever you choose, designing your website is easy once you have a clear brand identity. This is because your brand includes your chosen:
Colors
Typography
Logo
Sample photographs
It's smart to pull together your professional brand identity with a brand guide. Your brand guide should also include the voice of your copy and other instructions for promoting your brand. This way, as your team changes and updates your site, your branding will stay consistent.
2. Make your site easy to use and read.
Another quality of a professional website is its ease of use. Most websites are a combination of text, images, and videos. And a website is for your users. You want them to be able to get what they need from your site whenever and wherever they need to.
Start with readability. Your users might have all the time in the world to search every tab and read every bit of text on your site. But it's more likely that they're moving between tabs and quickly searching your site for answers.
To get your site visitors to engage, click, and convert, make it simple to navigate your site. To create a usable site, remember to:
Keep menus short
Make buttons stand out on the page
Focus your page layout on what's most important
Be thoughtful as you add animations or popups
Also, try to use the most common words for menu items. For example, use "About" instead of "The story of our brand."
Next, make your copy easy to scan. Some simple ways to do this include:
Use large and clear fonts
Add white space to give text visual room to breathe
Use headers, sub-heads, and bullets to break up chunks of copy
Featured resources:
3. Design a site that works on any screen.
Your audience might scan your site on a desktop computer in a well-lit room. But it's just as likely that they're scanning a laptop in a dark room while watching TV or scrolling on their mobile phone at a busy cafe`.
It's important to create a responsive web design that can flex and adjust to any screen resolution, size, or orientation. This sounds like a lot of work. But if you want to keep up with the pace of technology, you want to design a site that can evolve with the tech your audience uses.
Responsive web design takes careful planning. It's not just about the structure of your site. For example, you'll need to take photographs that can work vertically or horizontally. And images need to be high quality enough to look crisp on monitors big and small, but at a size that keeps your site speedy.
Featured resources:
4. Use quality images.
Because many businesses have a tight budget, images aren't always a priority. But images matter. 40% of consumers say that photos and images are the top visual element on a website.
Images give your website design a personality and help it stand out. While many businesses use stock photography, it's also a good idea to invest in taking original photographs. All you need is a mobile phone to create a great photograph for your website. You can also use visual content tools to create unique graphics.
You should also think about the idea behind your image choices. While a fun image can make a website look great, if it's not useful to your user, it's not adding to the professionalism of your site.
So, give yourself time to choose attractive AND useful images, especially for your most important pages.
Featured resources:
5. Add useful professional tools.
Professional audiences have distinct needs. If you want your website to be a continuous resource for your target users, you need to give them useful tools. And even if you're learning how to make a free professional website, there are inexpensive tools you can add to your site.
For example, a scheduling app can make it easier for prospects to set up meetings with your sales team. Chat functionality can help customers solve problems faster. And adding social feeds to your site can connect site visitors to your community.
One of the benefits of WordPress is its extensive library of plugins. Whether you want a map widget to help shoppers find your store or to tell subscribers about a new post on your blog, it's simple to add extra functionality to your site.
Featured resources:
6. Engage your audience.
No matter how professional your website looks and feels, it has to engage people. This part of website design is one of the most important, but it can also be a mystery.
Website analytics can help you root out problems once your site has been online for a few months. But you want your website to perform from the time of launch.
To get inspired, check out other websites in your niche, industry, and local community. Write down your likes and dislikes. It's also a good idea to note how they approach:
Navigation
Branding
What you notice about their images
Special offers
What's on the home page
Opt-in forms
Social media tie-ins
Videos
How they use customer reviews and testimonials
User experience
CTAs
To get started, check out these examples of great websites:
Things That Make Websites Look Unprofessional
Sticking too close to a template.
Lack of contrast.
Hard to read typography.
Accessibility issues.
Too much information on a single page.
Inconsistent brand identity.
Low-quality images.
Now that we've covered what you want to include in your professional website design, let's talk about what to avoid. There are many examples of bad websites online and it's easy to avoid the most common errors.
1. Sticking too close to a template.
There are thousands of pre-made templates and themes out there. And if you don't have a design background, the out-of-the-box theme may feel like it's enough. But remember, people mostly scan online. If your site looks too much like your competitor's or anyone else who uses that theme, users will forget your business fast.
Differentiation is key if you want your professional site to be competitive online. It's great to start with a clean theme or template, but customizing and making changes that fit your personal vision is a must.
2. Lack of contrast.
Low contrast is often an aesthetic decision. High contrast emphasizes differences — like black text on a white background.
Low contrast, like pale gray on a white background, was a trendy choice for a while.
But usability can suffer. So, keep in mind that if people can't use or read your site, it doesn't matter how cool it looks. If you want users to visit your site and stick around, don't make them strain their eyes to read your content.
3. Hard-to-read typography.
Typography can be another enemy of usability. While it's tempting to choose fonts entirely for their visual appeal, the fonts you choose need to help your site work. With this in mind, let's talk about some of the top don'ts in typography.
Ornate, Cursive, and Script Fonts
These fonts can be hard to read on screens. This is because the characters can mash together or break apart when viewed on small screens or at low resolution. If you choose to use an ornate font on your site, consider using it for headers. You can also use these fonts decoratively so users don't have to work to read them.
Too Many Fonts
If you use more than two to three fonts it can create a chaotic and inconsistent look on your site.
Fonts With Unique Characters
Fonts with distinctive characters often look great in a logo, but they impact readability in body text and headers.
Using All Caps for Body Copy
When people scan text they identify words by their shape. All caps text reduces all letter forms to the same shape, which makes them harder to read.
Fonts That Are Unreadable at Small Sizes
Have you ever tried to read a PDF on your phone? If the answer is yes, you've read text at very small sizes. If you're not sure whether a font will work small, test it on your mobile phone.
Moving or Flashing Text
Besides creating accessibility issues, moving and flashing text distracts from other elements on a web page.
4. Accessibility issues.
A professional website is easy for ANY visitor to use. But many businesses don't consider the needs of every user as they design their sites. Whether your prospect has a visual impairment, audio impairment, or mobility issues, it's important to design for their needs.
As you design your website, be sure to include:
Clear image alt text
Obvious labels
Easy to click links
Consistent headers
Color contrast
Concise navigation links
If you're new to web accessibility, do some quick learning before you start designing.
5. Too much information on a single page.
Cluttered pages are hard to understand and interact with. The user experience of a cluttered page is bad enough with static pages, especially if they include videos and animations. But many of the worst websites also include too many pop-ups, ads, and calls-to-action.
To get your users to take action on your professional website, aim for one page, one goal. Then, focus the content on that web page on users reaching that one goal. It's also a good idea to learn some page layout fundamentals.
The exception to this is the home page and single page websites. For these pages, limit your design to must-have sections.
6. Inconsistent brand identity.
When your logo is in different colors on the home page and the product page, that's inconsistent branding. Another example is when you use one font for headers on the "About" page and another on your landing pages.
Website design is complex, and it's easy to miss these kinds of details if you're new to the process.
These errors might seem small but they can have a devastating impact on your brand. Erratic branding can damage customer trust. It erodes brand awareness. And it shows a lack of investment and respect for your brand.
Brand inconsistency is just what you don't want in a professional website. You can easily avoid these errors by creating and carefully following a brand guide.
7. Bad images.
Visual content like images and videos are the top challenge for over 23% of content marketers.
And there are a lot of ways to create bad images. Blurry photographs, pixelated images, awkward stock photos, and distracting GIFs are just a few examples.
But you don't have to be a talented artist or photographer to create helpful graphics for your website. Sometimes all it takes is a quick screenshot to educate your viewer and create a great website experience.
So, make sure every image on your site is useful, interesting, and attractive. And if you're not sure whether an image works, ask a friend for a second opinion.
How to Make a WordPress Site Look Professional
Choose a customizable theme.
Select your color palette.
Select your typeface.
Create a custom homepage.
Customize your navigation bar.
Upload a custom favicon.
Customize your footer.
By following these steps, you can create a custom WordPress site that strengthens your brand identity and provides your visitors with exceptional experiences. Let's discuss them below.
1. Choose a customizable theme.
When installing WordPress, a default theme will be installed automatically on your site. At first glance, you'll notice it's quite simple.
If you stick with this theme, you can use the Gutenberg editor or another page builder to customize it. Among other options, you can:
Change the color of buttons and links
Upload your logo image
Add icons to the social menu
Add widgets to appear in your footer
You can create a beautiful site by customizing this default theme. But some limitations may prevent you from personalizing your site as much as you want. It may be too minimal or typography-driven for your brand.
For more control over the appearance of your site, you can choose from hundreds of free and premium WordPress themes available through the WordPress theme directory or third-party marketplaces. With more color options, sidebars, background options, fonts, and layouts to choose from, you can design your site to appeal to your target audience and make sure it looks one-of-a-kind.
Pro tip: Divi is a premium theme that allows you to design and customize every part of your website from the ground up. After choosing from over 800 premade website layouts, you can:
Apply animations to any element on the page
Add shadows to images and text
Pick from hundreds of web fonts or upload your own
There are many different layouts you can choose from before you start customizing.
2. Select your color palette.
As you begin customizing your theme, you'll have virtually unlimited color options. This isn't a reason to stray from your brand guide. Instead, pick a color palette for your site and stick with it.
Enforcing your color scheme across all pages on your site — as well as across promotional materials and social media content — will help strengthen your brand awareness and attract and retain a loyal audience across platforms and channels.
Pro tip: How do you pick the right colors for your site? Your brand guide should draw inspiration from your logo and products. If you're still not sure which colors to use on your site, you might want to get inspired by other brands or learn a little about color theory or color psychology.
Once you have a color palette for your brand, you can use those colors on the sidebar, links, headings, and footer. This is a great way to achieve a unified look across your site.
3. Select your typeface.
Many WordPress themes come with fonts pre-installed but you can add custom fonts manually or with a plugin to elevate the appearance of your site.
Back in the day, the Internet could only support a few fonts across different browsers and devices. That meant site owners faced a limited font selection for their site.
Then came the advent of web fonts, which helped revolutionize web design. Web fonts are compatible with all types of browsers and devices so they'll display no matter what visitors use to access your site.
Now that you can choose from hundreds of fonts, it can be overwhelming to narrow down your selection. Two major factors to consider when selecting your typeface are readability and personality. You'll want to make sure that the font style as well as the point size, weight, and color you choose is easy to read on desktops and mobile devices. You'll also want to pick a font that evokes your brand's personality. Ask yourself how you want people to feel when they visit your site.
Pro tip: Besides choosing your brand fonts, you may want to find Google fonts or other web-safe fonts that align with your brand. This can help you make sure that your users have a consistent website experience no matter where they are viewing your site.
Let's look at two Google Fonts that pair well together. Lora is a Serif font inspired by the curviness of calligraphy. Well-suited for body copy, it's a great choice for digital magazines, blogs, or any other site that focuses on storytelling.
Montserrat is a geometric sans serif font inspired by the old posters and signs in the traditional Montserrat neighborhood of Buenos Aires. It will make headings stand out on your homepage, landing pages, and blog. Take a look at Dang & Blast's homepage below to see the font in action.
4. Create a custom homepage.
Just as it provides you with a default theme, WordPress includes a default homepage that automatically displays a list of your latest blog posts.
You'll want to take the time to replace this with your own custom homepage. This is a visitor's first impression of your site and business. This means that your homepage should introduce your brand, briefly explain your products or services, and point out the next step these visitors can take once they're done exploring the page.
To achieve these goals, you should include a few items, including an about section, an email opt-in form, and contact information. Once you've created a clean and persuasive landing page, you can then set it as the homepage of your site.
Check out these big brand examples on WordPress if you're trying to find the right look.
Pro tip: It's easy to choose a new page to display as your homepage in WordPress. You can set the homepage from Settings, the Pages screen, or the Customizer.
5. Customize your navigation bar.
You want to make it as easy as possible for visitors to browse your site so they stay longer and read more of your content. To create a custom navigation menu that helps increase your page views and reduce your bounce rate, you can use WordPress' built-in menu editor.
You'll start by selecting your menu items. By default, WordPress assigns each new page a tab, which can quickly overcrowd your menu. Instead, try to think of categories that are broad enough to organize all your posts and pages.
For example, your menu might only include About Us, Shop, and Blog tabs. You can then create sub-menus that will appear as drop-down items when a visitor hovers over one of the parent tabs. Such an organized navigation system will help your visitors have a seamless experience and make your site look more professional.
Pro tip: To make your site even more user-friendly, you can add a search bar to your navigation menu. By default, WordPress only lets you add a search section on your sidebar, footer, and other widget-ready areas.
But you can use a plugin or code snippet to place a search box in the navigation menu. That way visitors can type in a keyword to quickly and easily find the content they're looking for if they don't see it among your menu tabs.
6. Upload a custom favicon.
In WordPress, your favicon is the icon displayed in your visitor's browser tab or as a bookmark when saved to their browser or phone. These icons are small but mighty. Say your visitor has a dozen tabs open in their browser. Your favicon will ensure your site stands out so that the visitor can quickly get back to your content.
A favicon can also strengthen your brand's identity. Consider how much more memorable your logo would be as your favicon rather than the nondescript default image WordPress assigns pages.
Pro tip: If you don't have a logo yet, don't worry. With tools like Canva and Online Logo Maker, you don't need to hire a logo designer or spend a fortune to create a high-quality, professional-looking logo.
Once you're satisfied with your logo, you can upload it to your site. The latest WordPress versions let you use the built-in Site Icon feature to set up your favicon. You can also set it up manually.
7. Customize your footer.
WordPress automatically includes a branded footer on your site that reads "Proudly powered by WordPress." This default footer can detract from your brand's identity and make your site seem unprofessional.
To make sure every inch of real estate on your site is supporting your brand, you can create a custom footer that includes your logo, copyright notice, and a link to your privacy policy. Such resources will help site visitors identify with and trust your brand. Here's a custom footer that reflects the brand's personality much more effectively than the default footer.
Pro tip: There are a few methods for customizing your footer. You can either change the theme settings, update the footer widget, use a plugin, revise the footer.php code, or use a theme builder with a plugin. Check out these footer examples if you need some inspiration.
For a step-by-step guide, check out this guide to editing or removing a branded footer.
You don't have to be a designer to build a professional website.
A professional website highlights what your business offers. It inspires the right visitors to click, read, and convert.
By following the steps above, you can make strategic design choices that reflect the purpose and brand of your business. This will help improve the credibility of your site. It will help you attract more visitors and strengthen your brand identity.
You can create a website that helps users trust and invest in your business. So start experimenting with site designs, features, and themes today. The future customers who will find your new site online will thank you.
This post was originally published in November 2019 and has been updated for comprehensiveness.