If you've created a WordPress blog for your business, then you want search engines to index it so readers can quickly and easily find it. To help improve your chances of ranking well in Google and other major search engines, you can optimize your blog using the Yoast SEO plugin. This plugin simplifies the optimization process so that site owners at every skill level can make their blog SEO friendly in no time.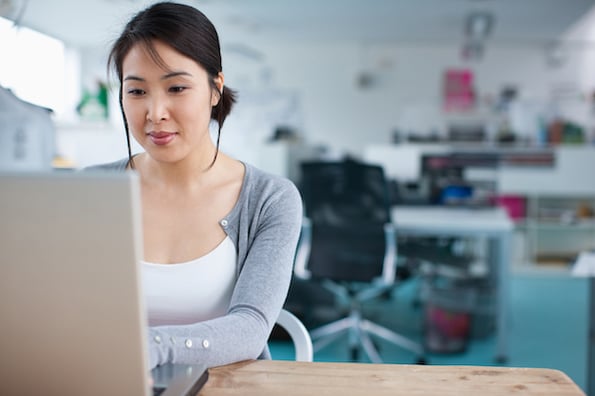 In this post, we'll discuss the key features of Yoast SEO that can help you optimize your content so it gets more impressions on search engine results pages (SERPs). Before we dive in, let's look more closely at how this plugin can maximize your SEO efforts.
Why You Should Use Yoast SEO
Merely creating and publishing quality content isn't enough — you have to optimize it for search engines to rank and attract new visitors.
There are different ways to optimize your blog. You can focus on the technical aspects, like load time, or promotional aspects, like social sharing. You can also focus on what's called on-page SEO, like keywords, meta descriptions, links, and images.
The Yoast SEO plugin is specifically designed to help you improve your blog's on-page SEO. Want to create a catchy title? Yoast has a feature for that. Want to optimize your featured snippets? Yoast has a feature for that. Want to rank for specific keywords? Yoast has a feature for that.
Let's look more closely at these features below so you can leverage their full potential to best optimize your blog.
Key Features of Yoast SEO
Rather than detail every feature Yoast SEO offers, we will discuss the key features that you should immediately begin using to optimize your blog. Let's look at them below.
Readability Analysis
Everyone in the blogging world is familiar with the phrase "content is king." Yoast believes in this sentiment so much that it provides a readability analysis for users.
After you're done a draft, just click on the readability analysis tab in the Yoast SEO meta box (or sidebar if you're using the Gutenberg editor) and you'll see your scores for certain criteria called "readability checks." The green bullets show the criteria that you met, and orange and red bullets indicate where you can make improvements. These bullets will include actionable feedback to make your post or page easier to read.
For example, it might suggest shortening any long sentences or paragraphs, adding headings and subheadings to better organize chunks of texts, or using more transition words to improve the flow of the post. It will even point out instances of passive voice and catch if you use the same word to start three or more sentences in a row.
This feature is a powerful aid in creating readable text, which is important for drawing and keeping readers on your blog.
Now that you know how Yoast SEO plugin can help you optimize your content for readers, let's look at how it can help you optimize it for search engine crawlers.
SEO Analysis
Like the readability analysis tab, the SEO analysis tab will list your scores based on specific criteria and include actionable feedback to help make your blog SEO friendly. Let's break down some of those criteria below.
Keyword Optimization
The ultimate purpose of SEO is to ensure visitors are able to find your content. That's why the first step in the optimization process is to figure out what words your target audience is using to find the information they need. Once you've completed that keyword research, you still need to optimize your content for those terms.
Strategically using keywords in your post is critical for ranking highly on the SERP for a specific topic.
One best practice is to use your keyword in the title, introductory paragraph, heading, URL, body, meta description, and image alt tags of the post or page.
With the Yoast SEO plugin, you don't have to remember to check each of these places. You just type your keyword in the "focus keyphrase" box and it will analyze your content to check whether you're using the keyword in the right spots.
The premium version of the plugin will go one step further and analyze your text for all variations of your target keyword, including the plural, possessive, and past tense, among other variations. This will provide the most accurate reflection of how often you are using it.
Snippet Preview
Meta descriptions are a way to provide a sneak peek of your post or page. With the right copy, they can make your search result more enticing and convince potential visitors to click.
The meta description is also the default copy that appears on social media when you share your post. You can save yourself the trouble of rewriting it by drafting a description that will stand out on SERPs and social media sites. To do so, include your keyword, begin the description with a verb, and stick to 155 characters. This will ensure potential visitors know your content is relevant and actionable at a glance.
Yoast SEO can help you create meta descriptions that draw more traffic. As you type your description in the snippet preview, the bar will turn green once you've hit the ideal character count. You can then see how your snippet will appear in search results on mobile and desktop. If you'd like to adjust the meta description, title or URL, you can click Edit snippet and see your changes in real time.
With Yoast SEO premium, you can also preview what your page will look like if you share it on Facebook or Twitter in the Social tab. This will help you optimize your snippet across platforms and SERPs.
Internal Linking
An internal linking strategy is key for optimizing your blog. By linking to related posts and pages, you help search engine bots and readers understand the relevance, value, and relationship between content on your site. Internal linking will help readers navigate your blog and stay on it longer, resulting in increased page views and a reduced bounce rate.
Yoast SEO has an internal linking tool to help you advance your internal linking strategy. Its text link counter counts the internal links in a post and the internal links pointing to a post. That way, you can tell which posts could use or receive more links at a glance. You can find these numbers in your post overview as shown below.
The premium version makes improving your site structure even easier with its internal linking feature. This feature analyzes your text and suggests links to related posts as you write. Just start typing and the suggestions will appear. You can then copy or drag and drop them in your post. By automating the process of adding links, Yoast SEO saves you time. You can now spend that extra time optimizing the alt text of your images to create a better experience for your readers and improve your chances of ranking in image search results.
Once you feel comfortable with these fundamental features, you can begin exploring the other tabs in the Yoast SEO meta box or sidebar. As you continue to leverage the plugin's functionality, you can expect to see improvements in visitor engagement, organic traffic, search engine rankings, and more.