Implementing updates, monitoring site performance, and managing your site server — keeping your website up to date can be a complicated, disjointed series of tasks.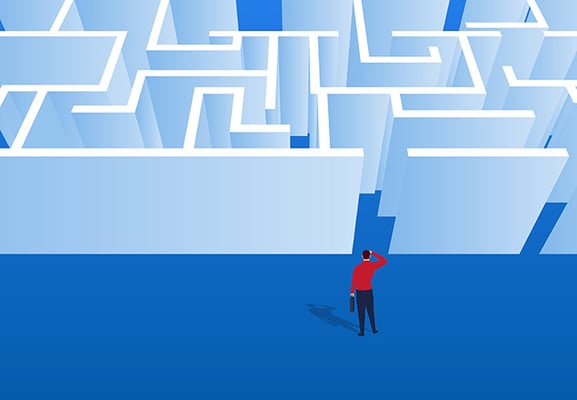 cPanel — a Linux-based web hosting control — looks to simplify the process by giving you the power to manage all your web hosting services in one convenient place. Below, we'll take a look at what specifically cPanel is and why your website could benefit, all within 300 words.
What is cPanel Hosting?
At its core, cPanel, is web hosting made simple. If you're a small business owner looking to build and maintain a website, cPanel removes much of the complexity associated with site maintenance. cPanel is a browser-based control panel, complete with intuitive web tools, and can even remove the need for tech-teams and web administrators.
Since its release in 1996, cPanel users have found many use-cases for the hosting platform. Due to the platform's remarkable usability and depth, even the least tech-savvy website owners can manage to take full advantage of the cPanel features. Using the dashboard, users can quickly install content management systems and manage domain names, databases, and site backups.
cPanel Features
Email: Customer communication is vital for building your business's brand and alerting customers to new updates and offers at your organization. Managing business-specific email addresses and filters can be time and labor-intensive. cPanel offers a number of tools that allow website owners to control all aspects of their email strategy through simple user interfaces.
File Management: cPanel offers file management tools to help website owners reduce complexity when managing their email accounts, CMS platforms, and users accessing the site through FTP.
Domain Management: Building a site means creating sub-domains, adding domains to their hosting account and more. cPanel has features that allow for easy domain management, so they can focus on running their business instead.
Site Security: Due to recent regulations such as GDPR and CCTA, customer data privacy is more important than ever. cPanel gives website owners the power to secure their site from outside threats as well as secure access to their site server.
Final Thought
With its ease of use and wealth of features and functionality, cPanel is an easy choice for website owners looking to simplify their site management. No wonder the platform has become the industry standard for developers.