A whopping number of emails hit your subscribers' inboxes each day. With so much competition for attention, it's inevitable that a percentage of your subscriber list will lose interest in and stop engaging with your email marketing campaigns. It may not seem like a huge deal, but as a great percentage of your list stops engaging, the greater the risk you run of damaging your sender reputation and your email deliverability rates.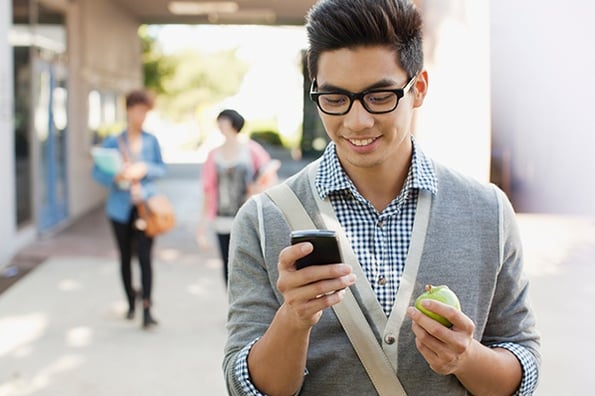 So, how can you address this issue? By creating special re-engagement emails targeted directly at your "inactive" subscribers.
Re-engagement emails play a vital role in the email lifecycle
Marketing Sherpa reports that, on average, marketers lose 25% of their email list each year (simply to attrition). Therefore, list retention should be an absolute must for all email marketers.
When done well, re-engagement emails can reduce list churn rates and boost incremental engagement. In terms of deliverability, re-engaging your inactive subscribers can enhance or at least help you maintain inbox placement rates for your emails. Often, if your overall engagement levels drop significantly, ISPs are more likely to consider you a low-quality sender, block, and make your engagement problems even worse.
So what does an effective re-engagement email look like? Here are 10 examples to inspire your next campaign effort.
13 Re-engagement Email Examples to Woo the Inactive Subscribers
1. Lowe's
This re-engagement email draws attention to the improvements in their products since the last subscriber engagement. They have tactfully highlighted how more than 5 million members are using their services. Social sharing buttons are clearly visible in the email footer -- hoping to push more engagement in other channels as well.
2. Animoto
Animoto sends out a simple question: Do you still want to hear from us? Their focus is on allowing subscribers to update their email preferences through a prominent CTA button that directs them to a preference center.
3. BirchBox
We all love surprises. BirchBox makes use of that emotional instinct in their re-engagement emails. They provide subscribers with two interesting options -- a very rewarding way to re-engage!
4. Grammarly
Grammarly re-engages inactive subscribers by presenting them with a "Wrinkle in Time" badge. The prominent CTA button 'GO' tempts the users to use their service again. They also promote their premium version at the bottom of the email and hint at a special price as well.
5. Path
Path is a photo-editing app that showcases all their new features to entice inactive subscribers. The 'Update Now' CTA stands out and drives engagements by pushing subscribers to update their app.
6. ReturnPath
ReturnPath builds a brief background for the re-engagement and allows the subscriber to choose the types of communications they wish to receive. They demonstrate how the preference center works and end the email with two cute illustrations accompanied with related CTA buttons for options for engagement.
7. SurfStitch
This re-engagement email attempts to feature everything that an inactive subscriber might have missed. They include a provision for the subscriber to adjust email frequency. And they don't miss out on this opportunity to remind subscribers of their value propositions at the bottom (free express delivery, return policy, and customer service).
8. Urban Outfitters
This re-engagement email by Urban Outfitters is a perfect blend of humor and emotional appeal. It's brand-appropriate, and likely stands out very well from their normal marketing emails.
9. Paul Mitchell
Paul Mitchell starts off their re-engagement email with an emotional 'We hate goodbyes,' informing the subscriber that it's the last email to them. They include their products in a sad or worried face and drive readers prominently to a CTA to stay subscribed.
10. Asthma Foundation
Non-profit organizations can use re-engagement emails effectively as well -- especially when it comes to convincing previous donors to demonstrate their generosity once more. This email by the Asthma Foundation deftly illustrates asthma triggers and quickly goes into persuasion mode to get the subscriber to make another contribution.
11. Planet Fitness
Sometimes the easiest way to re-engage someone is by offering them a great and exclusive deal. In this email Planet Fitness offers a discounted deposit for people who re-join their gym within a certain period of time. Their usual deposit it $10 for a non-commitment subscription, so they've offered a 90% discount in the example below.
12. Hootsuite
Hootsuite regularly sends emails to inactive customers that tell them what's changed since they've logged in last. The company also explains how and why its changes, recommended by customers, have improved the platform.
In this humble approach, Hootsuite admits that its a growing platform that wants to hear from its customers and that it has improved on things that might have caused the inactive user to leave.

We Miss You Email
We Miss You emails one obvious way that some brands might reach back out to previous customers or website users. Rather than calling out someone for being inactive or not visiting a site in a while, "We Miss You" can sound like a nice way of saying, "We care about customers that haven't returned back. Example 13, below, shows how this can be effective.
13. HBO Shop
In this email, HBO Shop, the official HBO store shows inactive old customers the new products its now offering. The email also nicely admits that the HBO store misses the customer.
Like Planet Fitness, HBO Shop also aims to reward previous customers for returning to the store with a 20%-off welcome back promo code.
Get ready to re-engage.
Subscriber inactivity is a fact of life. How you handle it makes all the difference. Take these subscribers as an opportunity to try new content and innovative approaches to see how you can bring your old customers back and get you new sales.
Editor's note: This blog post was originally published in December 2017, but was updated in January 2020 for comprehensiveness.