What Happened?
On July 2nd, the Supreme Court of California ruled that Yelp cannot be ordered by businesses to remove defamatory posts as it "could interfere with and undermine the viability of an online platform," according to AP News.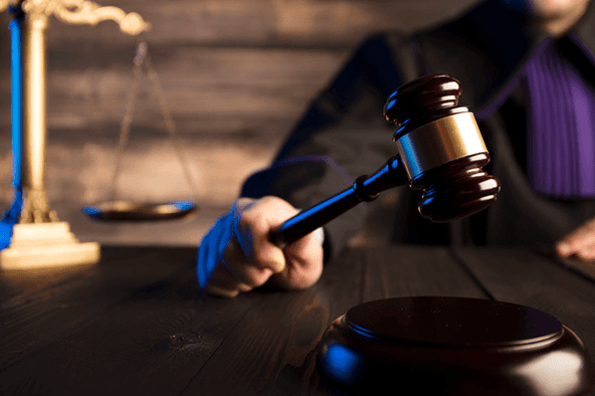 This case was opened up by Dawn Hassell at a San Francisco law firm back in 2013. She claimed that a client was misrepresenting her on Yelp with a list of false accusations, including a mention that Hassell had failed to communicate with the client.
San Francisco Superior Court Judge Donald Sullivan believed the client's statements on Yelp were falsely defamatory and ordered them, and Yelp, to take them down. However, when Hassell claimed the client refused to respond to the lawsuit and comply, she turned to another court order to force Yelp to comply.
Yelp, however, did not agree. It claimed that, by removing the defamatory comments, it would be leaving a legal loophole for businesses to remove any negative Yelp reviews about themselves. It also reminded us that this ruling would violate the Telecommunications Act of 1996. This law has been regularly interpreted by courts as not holding internet companies accountable for posts from users and preventing businesses from trying to control the content of users' posts.
Although Olivier argued that this would widely allow users to spread false accusations about companies without punishment, the judges still voted in favor of Yelp in a 4-3 ruling. Three of the judges agreed that Yelp shouldn't be liable for allowing the posting of negative reviews. The fourth judge also agreed to revoke the removal order against Yelp, but because Yelp was never named a defendant by Hassell and, thus, wasn't given its own day in court.
Yelp Takes Authenticity Seriously
This is not the first time Yelp has been in the news for an incident regarding the protection of its users.
For the last four years, teacher Taryn Snyder has been posting reviews on her personal Yelp account written by her third-grade students, according to The Boston Globe. They have been all focused on restaurants and have been wildly positive, each being awarded four to five stars. This has been a project assigned to Snyder's students every year to help them practice their opinion-writing skills.
One of Snyder's favorite reviews, written by a student Kiara, was, "The food is so good you would want to eat it everyday if you could. Don't get me started on the kids sundae. It has cookies and sprinkles … I give Uno 10 out of 5 stars."
The project has been shut down by Yelp, on account of it violating Yelp's Terms of Service. It states that a person's Yelp account should be used solely by that person posting reviews based on their personal experiences. In addition, Snyder had created a second account to allow for multiple students to post reviews about the same restaurants -- an action which also violates Yelp's terms.
Yelp claimed that the project was in violation of U.S. law, which only allows Yelp to publish reviews written by children under the age of 13 if there is proper parental consent.
Although disappointing to Snyder and her students, Yelp stood by its decision to deactivate Snyder's accounts and remove the reviews.
So What?
With varying opinions these days about several topics, from politics to environment, it's more important than ever for companies to take into account freedom of speech.
Yelp is one of many tech companies working tirelessly to protect the free speech of its users. This can often be for the betterment of businesses, promoting positivity and honest feedback. However, free speech can go in either direction, and it's sometimes going to affect businesses in a negative way, too.
On December 15, 2016, President Barack Obama signed into law the Consumer Review Fairness Act, according to The Yelp Blog. The new act would protect consumers by banning gag clauses -- statements in consumer-form contracts that limit free speech -- which used to prevent consumers from writing negative online reviews. Consumers can now feel confident and protected posting honest online reviews.
The passing of the bill was in response to many online review dilemmas, one of which spanned several years for a couple from Utah.
According to Ars Technica, in 2009, after a negative experience with online retailer KlearGear, Jennifer Palmer posted a negative review on RipOffReport.com. Over three years later, the couple was emailed by KlearGear and asked to either remove the review within 72 hours or be forced to pay a fine of $3,500. It claimed the couple was violating a non-disparagement clause in its terms of service, but no such clause existed. The company ended up sending a collection agency to the couple to receive the fine.
By December 2013, the Palmers had filed a lawsuit against the company at a Utah federal court. After a year at court, the judge finally awarded the Palmers $306,750 in compensation, plus attorney fees. The judge was asked to rule that John Palmer had never agreed to a non-disparagement clause and that this was a violation of his right to the First Amendment.
The point is that customers have the power. According to American Express, on average, one happy customer will refer eight customers. However, one angry customer will cause approximately 21 anti-referrals. Unfortunately, it seems that customers are more likely to speak up about negative experiences than positive ones.
To protect the rights of those who wish to share their negative experiences, Yelp has been placing large warnings on the Yelp profiles of companies issuing questionable legal threats.
Source: The Yelp Blog
This Consumer Alert warns consumers against companies who may be trying to threaten their customers for sharing negative Yelp reviews. According to The Yelp Blog, consumers don't know that these threats are often empty or illegal. Yelp is working towards educating customers and preventing them from being scared into silence.
However, Yelp has created legal ways for businesses to handle negative reviews. Yelp allows them to communicate with customers who have reviewed them by either messaging them privately or responding publicly to their reviews. Yelp simply wants to protect the right to free speech for both consumers and businesses.
How to Protect Your Business Against Negative Reviews
Negative reviews, whether or not you believe they are valid, are going to be revealed for the world to see. As much as you would love five-star ratings and gushing testaments across the board, that's simply not reasonable. In addition, it's also pretty suspicious; I personally would raise an eyebrow at a business with only shining reviews on Yelp. The fact is: You're always going to have adversaries. So, work hard to turn your haters into your motivators with the following steps.
1. Avoid bringing the issue to the attention of the courts.
When a customer posts what seems to be an alarmingly false review on your Yelp account, it may make sense to take it to court. However, under the recent Supreme Court ruling, the Consumer Review Fairness Act, and, frankly, the First Amendment of the Constitution, it's going to be nearly impossible for a court to ever side with your business.
Take our advice and don't even attempt to sue a customer for a defamatory Yelp review. It's not going to be taken down, and there will probably be a Consumer Alert warning put up on your company profile.
Trying to file a lawsuit against an angry customer is only going to put an unfavorable spotlight on your company and end in the customer's favor. You may have to cover compensation fees to the defendant and deal with the heavy backlash of Yelp. Every business has some negative reviews; the opinion of one wildly negative review is probably going to be considered an outlier in comparison to other more neutral or positive reviews.
2. Promote positive reviews.
Customers are likely to be swayed away from writing a negative review if they see several honest, positive reviews. Your company surely has loyal customers … why not encourage them to leave reviews on their experiences?
You can promote these positive reviews by reminding your customers about your Yelp page whenever you can. Drop a link in your email signature, social media bios, and on your website. Request a Find us on Yelp sticker that you can post on your storefront. You could even mention your Yelp page on receipts to customers.
The point is, many customers are willing to share their positive experiences but don't know where or how. According to the same American Express research, customers share their experiences on customer review sites about 46% of the time. By sharing these sites, like Yelp, with your loyal customers, you are even more likely to get a review that you will be proud to have in the public eye.
3. Respond to every negative review.
Source: Yelp
It's proven that responding to negative reviews, as Veggie Galaxy did in the above example, can actually up your Yelp rating.
Harvard Business Review examined tens of thousands of TripAdvisor reviews and responses. The site uses a rating system ranging from one (terrible) to five (excellent). The study concluded that, when hotels responded to reviews, they began receiving 12% more reviews and an increase in ratings of about 0.12 stars. Since average ratings on TripAdvisor get rounded up to the nearest half star, this could be the difference between 3.5 and 4-star reviews for a hotel.
Roughly 33% of the hotels analyzed in this study experienced a rating increase of a half-star or greater within six months of starting to reply to customer reviews. Comparisons between TripAdvisor and Expedia -- a site where hotels typically fail to respond to reviews -- showed that management responses to reviews caused an increase in rating for those hotels on TripAdvisor, but no change in rating for them on Expedia.
So, rather than ignoring negative reviews, your business should take the time to craft responses. Apologize for the user's negative experience, offer something in compensation if possible, and try to explain what the problem was. If possible, try to take the interaction off Yelp and onto a phone call or email so as to provide more personalized assistance.
Never assign blame or attack the user. By remaining thoughtful, patient, and kind, you will maintain the integrity of your brand, and the once-upset user may have renewed faith in your company.
4. Keep providing outstanding customer service.
The best way to protect your company against negative reviews is by not giving your customers a reason to write them. Unfortunately, even the smallest of inconveniences for customers can often result in an impassioned Yelp review. Mistakes happen and are impossible to avoid. Sometimes a restaurant is packed, and a waiter may forget to bring glasses of water to the table. Or, there may be a mix-up, and a shade of paint that was supposed to be in stock ends up being sold out.
If your business finds itself in a pickle, offer great customer service in response. Apologize, explain, and offer solutions right in the moment. By showing how much your company cares about its customers and regrets the incident, you will pleasantly surprise your customers. Sometimes, the true test of a company's customer service occurs when things are going poorly.
Be your authentic self and embrace the fact that you are human. By taking all the right action steps in the heat of the moment, you could completely turn around a customer's mood. What might have ended in a harsh Yelp review could instead become a gratifying review about the effort your company put into improving an experience.
For more information, check out this post on how to buy Yelp reviews.