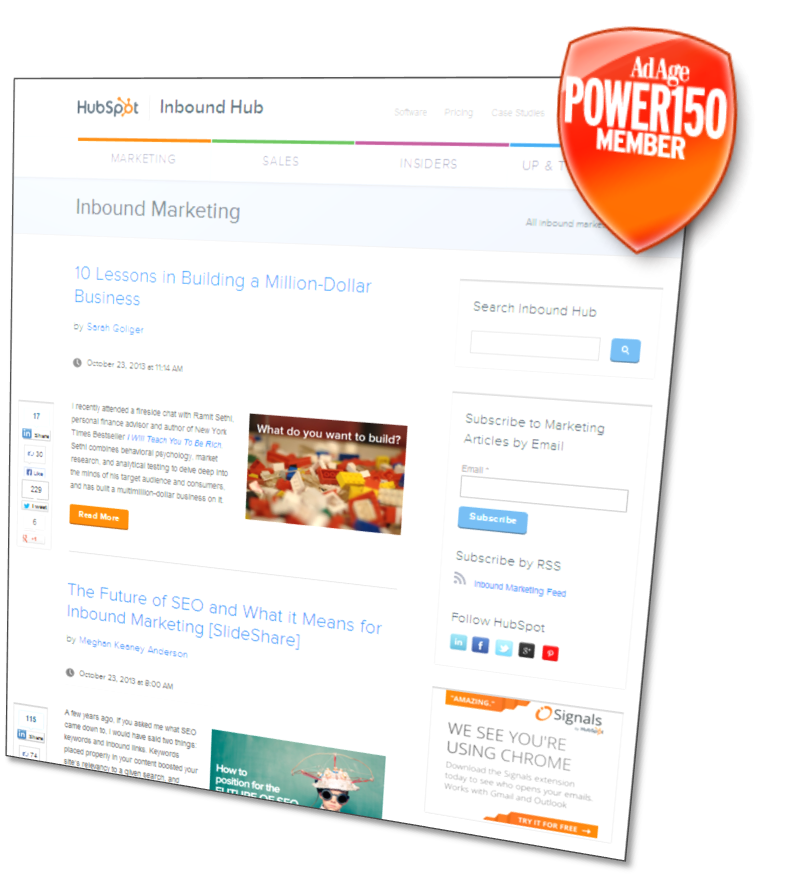 Join our community of over 300,000 marketers and business owners and subscribe to Inbound Hub's Marketing articles to receive great marketing content delivered right to your inbox.
The Inbound Marketing channel covers everything you need to become a marketing master. Topics include SEO, blogging, social media, lead generation, email marketing, lead management, analytics, and more. Get articles like these and more when you subscribe:
12 Things You Should Be Using Your Blog For (Besides Blogging)
The Ultimate Cheat Sheet for Mastering LinkedIn
The 6 Marketing Metrics Your CEO Actually Cares About
Complete the Form to Subscribe by Email Today
Or subscribe via RSS.