Last week, HubSpot announced it's newest Hub — CMS Hub. CMS Hub takes the pain out of website management, and let's you get back to what really matters: the experience you're providing your customers.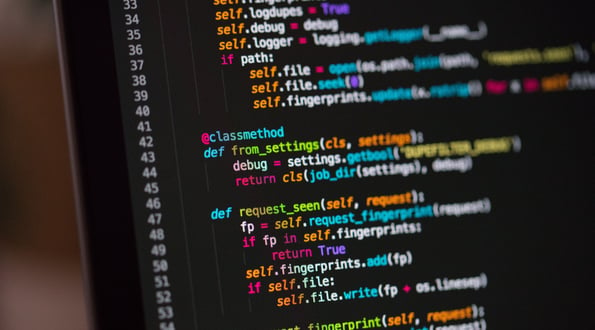 CMS Hub vs A Traditional CMS
Managing a website can be a pain. With a traditional CMS, you're constantly worried about the security and performance of your website. It can be difficult to scale your site as you grow, and making simple edits to your site can be difficult to do without asking your developer for help. CMS Hub provides you with security right out of the box and makes it easy to create and edit content on your own.
But how exactly does CMS Hub take the pain out of managing a website? To understand that, let's take a look at some of the new and updated features found within CMS Hub Professional & Enterprise, and show you exactly how they make it easier than ever to create a delightful web experience for your customers.
CMS Hub's New Features
Themes
Ever wanted to make a seemingly simple change to your website but couldn't? Maybe you wanted to add a new event to your events listing page or change the primary color of your brand across all pages quickly and easily. You ask your developer for help, but they're unable to help you until the following week.
This is where themes come in. A theme is a set of assets like modules, templates, and CSS files that a developer can customize to create a friendly content editing experience for the marketer. HubSpot provides a range of themes for you to choose from, or your developer can create a custom theme for you. Once you have your theme, you'll be able to easily edit your entire website within the guardrails your developer set up. No more waiting for developers to prioritize your website updates.
Drag and drop page editing
If you've ever created a website page, you know the pain of trying to get the page to look exactly how you want it to. A column might be too narrow, or you might need to add a CTA to the top of your page where there previously wasn't one. Traditionally, this meant updating the template of your page — which meant every single page using that template was impacted. But what if you only want these changes on one specific page?
On all new pages built using themes, you'll be able to edit the content on your page using drag and drop editing. Changes will impact just that page: you can have every page across your entire site look exactly the way you intended it to — without creating a new template for each and every iteration of a page.
Multi-language page testing
CMS Hub makes it easy to manage content across multiple languages. It also makes running tests on your pages simple with A/B testing and adaptive page testing. But, in the past, you weren't able to run tests on language variants of your pages.
CMS Hub fixes this problem. Now in CMS Hub Professional, you can run A/B tests on all language variations of your content. If you have CMS Hub Enterprise, you can also run adaptive page tests on this content. Adaptive page testing let's you use machine learning to automatically test up to five variations of a page. As your customers visit your site, we'll automatically serve up the version of the page that performs best.
Dynamic content with HubDB
Creating dynamic content is an easy way to begin growing your site at scale. Using HubDB, you can create web pages that reference content within your datatable. If you change the content within your datatable, that information will be updated wherever you reference that datatable — across your entire site.
To understand how HubDB works, take a look at HubSpot's Inspire website. Inspire shows listings of some of the best websites built on the CMS Hub. Partners or customers can fill out the form on the site to submit their own website to Inspire. Each form entry becomes a row within a HubDB table. If we ever need to update an entry, it's as simple as updating the content within the HubDB table and publishing the content.
CMS Hub Professional comes with all these features plus all the other features you're currently familiar with in our CMS. It's backed by the HubSpot CRM so it's easy for you to create personalized content at scale. It also integrates seamlessly with Marketing, Sales, and Service Hub, as well as our extensive list of CMS Apps within the HubSpot Ecosystem. With CMS Hub Professional, growing companies can take the pain out of managing systems, letting marketers take ownership of their website and get back to focusing on the customer experience.
We also announced a brand new CMS Hub Enterprise. CMS Hub Enterprise comes with everything found in CMS Hub Professional, but it also gives scaling organizations the opportunity to build powerful web app experiences and provides more governance over a growing team. Let's take a look at some of the features that make this possible.
Memberships
Creating personalized content in 2020 means providing each site visitor with content tailored specifically for them. This isn't just changing an image on your site to match the industry of a specific site visitor. This means providing site visitors with tailored recommendations based on their past interactions with your company or providing your best customers access to premium content.
This is all possible with memberships in CMS Hub Enterprise. Using memberships, you can create content that's tailored to each site visitor. For example, you could create a "My events" page that shows all the events one of your customers has signed up for with your company in the past.
Serverless functions
Have you ever used a calculator on a website to instantly give you a response based on your inputs? Or maybe you've completed an event registration online and were able to see details about the event as you signed up? These web apps, providing you with these delightful experiences, usually rely on server-side code. But managing servers is one of the biggest pain points of running a website.
With serverless functions in CMS Hub Enterprise, you can build powerful web apps that extend the functionality of your website. And your dev team never has to worry about managing servers or how a spike in traffic might impact your performance. Serverless functions only become more powerful when combined with memberships and HubDB. With CMS Hub Enterprise, there are no limits on the experience you can provide your site visitors.
Activity logs
When you're a small business, you might have a handful of people making changes to your website. It's easy for you to keep tabs of who's changing what, and when updates to your site goes live. But as you grow and add more and more people to your team, keeping track of who has publishing access and monitoring website updates as they happen becomes nearly impossible. Activity logs in CMS Hub Enterprise lets you see exactly what changes are happening across your entire site — you never have to track down how a change was made, who made that change, or when it happened.
Brand domains
As your brand grows, you'll inevitably have a need for multiple websites. Maybe you expand into two business lines, or you need to create a microsite for a specific subsection of your business. CMS Hub Enterprise comes with two brand domains included, and you're able to purchase more as needed. With brand domains, you can host multiple domains and report on multiple websites within one CMS, instead of having to juggle multiple systems to meet the needs of your website.
Pricing
CMS Hub comes in two tiers — Professional & Enterprise. CMS Hub Professional can be purchased for $300/month, and CMS Hub Enterprise can be purchased for $900/month. This is a flat fee — you don't have to pay extra for storage, visitors, users, or any of the other hidden fees that are traditionally associated with CMSs.
CMS Hub takes the pain out of managing your website. To learn more, go check out the CMS Hub.