The fastest way for your content marketing efforts to fail is by not promoting the content you create.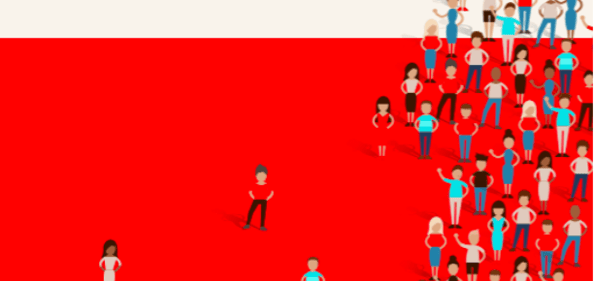 Think about it — if you spend all your time planning and creating the event but don't invite anyone, what would happen? No one would show up, and it'd be a pretty sad party. However, if you take the time to promote the event and build excitement among those who might be interested in attending, you're giving yourself the best chance of making it a success.
The same goes for your content.
To help you effectively promote your next piece of content, we've created a list of fundamental content promotion tactics you can use to spread the word and attract visitors to your site.
And to paint a picture of what content promotion looks like, let's take a look at an awareness offer that SmartBug Media, one of HubSpot's leading partners and top-tiered agencies, created and promoted to their buyer persona. Then we'll show you how to use your HubSpot account to do the same.
It should go without saying that every piece of content you create should target a specific buyer persona. This way the content you create has purpose.
If you're creating content without a particular audience in mind, stop what you're doing and identify your business' buyer personas (like... right now). HubSpot makes this process easy with a step-by-step buyer persona identification tool. Creating buyer personas helps ensure all the content you create has a reader in mind, which is a crucial facet to creating remarkable content.
Before we begin, here's an overview of SmartBug's buyer persona, Marketing Mary, and the offer that was created for her.
Reviewing the Buyer Persona–Content Offer Match
Mary's a traditional marketer at the management level who wants to prove the importance of her job through ROI. She also wants to create memorable campaigns — something she's proud to put her name on.
Mary's biggest challenge is that she's new to content and inbound marketing, but she's eager to learn more. Mary generally shuts off at the end of the day to spend time with family but is very productive and efficient while at work.
Mary would seek help from SmartBug in order to get more of her time back, create more content, and prove marketing ROI so she looks like a marketing rockstar.
Keeping Mary's attributes in mind, SmartBug created an awareness offer titled, "The Ultimate Guide to Inbound Marketing Personas."
The guide is a comprehensive 34-page resource that provides information on:
Why personas matter
How more details lead to bigger dividends
How to extract valuable details from marketing and sales teams (and your customers)
75 development questions covering demographics, career, daily life, habits, pain points, and more
This is definitely a resource that would interest Mary and bring value to her knowledge search on why to develop buyer personas.
And while all this information would help her, she's only going to find it if SmartBug spreads the word, which they did.
Below is a list of tactics SmartBug used to promote their offer.
1. Recycle Content into a Relevant Blog Post Series
Here's a blog post SmartBug used to attract Mary: "55 Questions to Ask When Developing Buyer Personas."
The content in this blog post is similar to what's offered in the guide. This helps make the call-to-action at the end of the blog post that much more relevant. If someone found the blog post helpful, they're more likely to download the guide.
HubSpot makes it easy for you to create and publish blog content. To learn more on how to create blog posts in HubSpot, check out this helpful resource.
2. Promote Consistently on Social Media
Next, SmartBug promoted the guide week-after-week on their social media channels by using snippets of content from the guide to keep each post fresh. Take this tweet, for example.
It explains persona development tip #44: "What are the top questions asked by prospects?" Notice how SmartBug included an image, a link to the guide, and a hashtag — #75daysofpersonas — to track campaign results. Very smart.
HubSpot makes it easy for you to schedule future social media posts across multiple social channels. This way you can focus on creating better content without having to think twice about day-to-day project management. To learn more about publishing social media posts in HubSpot, check out this helpful resource (specifically #6).
3. Launch Targeted Social Ads
Next, SmartBug launched targeted social ads to promote the guide to a new and relevant audience. Check out this Facebook ad.
Notice how it offers context about the guide, a link to access it, and an image of what it looks like.
And because SmartBug already knows Mary's demographics and psychographics, they have the details they need to ensure their social ad dollars are spent on getting their content in front of the right people.
HubSpot understands the importance of social media in an inbound marketing plan, which is why we launched the HubSpot ads add-on.
The data you get from individual ad networks only gives you part of the picture. HubSpot's ads tool goes beyond traditional ad metrics like impressions, clicks, and cost-per-click to report on actual leads and ROI generated by every Facebook, AdWords, or LinkedIn ad.
What's even better? HubSpot recently improved the Facebook integration with the ads add-on.
When you integrate your Facebook ads data with HubSpot, we're now able to surface your complete ads funnel. This means you can see exactly which Facebook ads drove which leads and the resulting ROI of any deals generated. Automatic Facebook ROI reporting means you no longer have to paste any codes or do any math to justify the value of their spend.
4. Republish Content on Your Other Channels
Next, SmartBug syndicated their content by republishing it on a third party site that's relevant to their audience. This way, SmartBug can leverage the power of an authoritative resource, like the Social Media Examiner, to speak on their behalf.
Now, while Social Media Examiner might be an appropriate channel to reach Mary, the same may not be for your buyer persona. When looking for opportunities to republish your content, make sure it's a channel that aligns with your buyer persona. If you're looking for a place to start republishing content, check out the below channels:
Additionally, if you know a particular site your buyer persona spends time on, contact someone from that site — someone in the marketing department — and ask if there's an opportunity for your content to be featured.
Don't assume they'll say no. You won't know until you ask. Just make sure you position it in a way that brings value to them first.
5. Notify Your Current Audience via Email
Next, SmartBug used email to promote the guide to their email subscriber list. In this example, notice how SmartBug highlights the problem and solution in red and uses an image call-to-action to drive attention to the helpful next step.
Not only does HubSpot make it easy for you to create and send email, but also, and more importantly, send emails to the right audience. For example, maybe you have several buyer personas and your new piece of content is only relevant to one or a few of them. In this case, you'll want to create a SMART list that targets specific contact criteria — the more relevant the list of contacts identified is, the better chance you're getting your content to gain traction with readers.
That's great and all, but how did this guide perform?
Well, the landing page for the guide has been viewed over 8,000 times with a conversion rate of almost 44%, 30%of which are all new contacts. Yowza!
This brings us to our sixth tactic.
6. Repurpose the Content's Message Into a New Format
Seeing how well this content was received by their audience, SmartBug wanted to keep up the pace, so they started recycling the content from the guide into other long-form pieces of content, like a slideshare deck.
This helped from an SEO perspective by claiming more search engine real estate as well as allowing SmartBug to reach a new audience.
I don't want to sound like a broken record, but choosing where to start when repurposing content into different formats is all about your buyer personas. SmartBug chose slideshare because it's a visual platform, which Mary would find useful.
And there you have it — six foundational tactics to consider when promoting your new piece of content.
If you found this information helpful and want to learn more about how to develop a well-rounded content marketing foundation, sign up for HubSpot's free Content Marketing Certification course.