Most salespeople don't have time to update information in a CRM, even though they're often required to.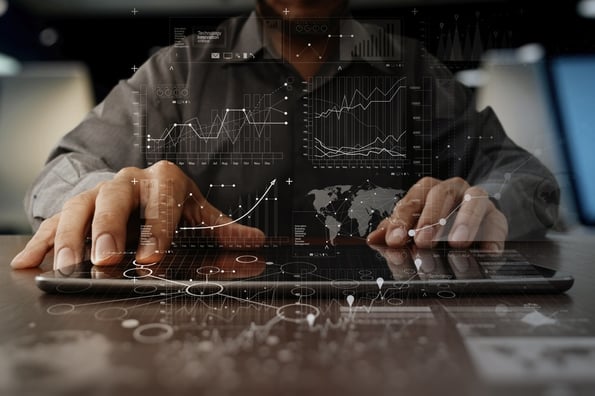 Time-consuming tasks like manual data entry, setting reminders, assigning accounts, and monitoring opportunities get in the way of developing relationships and actually closing business.
Here's some good news: There's a better world for sales teams with the HubSpot workflows tool.
Here are four quick and effective suggestions for productivity-enhancing workflows your sales team should be using.
1) The Data Entry Workflows
Constantly updating data for every one of your prospects is tough. We feel your pain.
This workflow brings consistency to your data, regardless of whether you prefer organizing by companies and accounts or by individual contacts. It'll also help you report on data across company and contact objects.
This workflow will create an automated way to mark leads that your team has already reached out to. Instead of asking your team or reminding yourself to make this small change after every activity, adding this workflow makes sures no one's missed and you're spared the monotonous data entry.
Watch this video to see how to build this type of workflow.
2) Assigning Leads to Reps (Lead Rotation)
There are a ton of ways that both marketing and sales generate leads for potential new business, but all too often those leads fall into a holding pattern before being rotated or transferred to the correct point of contact. These are precious minutes, hours, and sometimes [gasp] days wasted before your team can reach these hot leads.
With the right workflows in place, never again.
You can create workflows to automatically rotate leads based on any criteria you set, triggered by actions like form submissions, CSV imports, deals created, and much more.
These workflows eliminate the time and effort that goes into manually deciding who owns every single new lead, and they free you up to focus on actually building a relationship and closing business.
Here's an example workflow with some ideas and methods to rotate leads from marketing to sales.
This video explains how to accomplish this, step-by-step.
3) Task Reminder Workflows
It's hard to remember everything you have to do during the day, with all the processes and complexity. Things can slip through the cracks, details are forgotten.
Why not let HubSpot remind you, like a personal assistant?
For sales managers, here's an example of a workflow that can guides your sales team through the outreach process to make sure nothing falls through the cracks.
This workflow saves you the effort of having to manually remind your team to do important things.
Here's how a workflow like this can be built out, step-by-step.
This workflow uses tasks to guide your team on what to do at each stage of prospect outreach, and it helps you check in on the completion of key actions. Obviously, this workflow can be adjusted to suit different sales processes and cycles.
4) Funnel Check-In Workflows
When it comes to the big opportunities and deals in your sales funnel, you want to be updated on important changes, such as movement from one stage to another.
Here's an example of a simple workflow that notifies a sales manager when a deal in their team's funnel moves to the closed-won stage.
This helps you stay informed on important funnel activities without having to manually check them.
Here's how you build this out.
There's a lot of opportunity for customizing this. You could have this workflow trigger based on deal amounts, deal types, or any other custom deal property.
Got suggestions about these workflow techniques? Think that a certain kind of workflow is missing?
There are obviously more such workflows that can be built, and we'd love to hear your thoughts.
For further detail and more workflow examples, check out these HubSpot Academy articles.
This article was written by Glen Cornell and Aditya Shah.