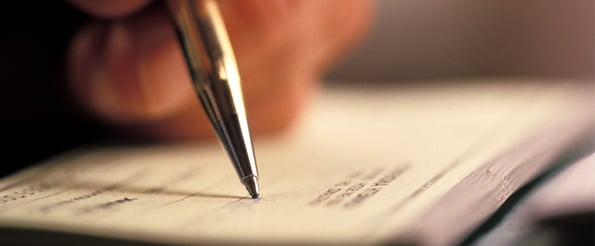 It's not exactly breaking news that more and more of our daily experiences are moving online. From booking plane tickets, to ordering takeout, or video chatting with relatives; we can do it all on the web. Fundraising is shifting to online channels right along with the times.
According to a survey by Fundly, for 40.5% of nonprofits, less than 10% of their total fundraising comes from online donations. That low percentage seems illogical given how much online fundraising has risen in popularity in recent years. So where, then, is the issue?
I'd argue that the problem is in donor retention, or, more accurately, lack thereof.
Why Nonprofits Struggle with Donor Retention
Nonprofits just are not seeing enough repeat customers when it comes to online donations. Fundraising methods like crowdfunding are hugely beneficial for acquisition, but many nonprofits lose engagement from those donors as quickly as they gain it.
Donor retention is donor retention is donor retention. By that I mean that when we start talking about retaining online donors, we're not talking about reinventing the retention wheel. Rather, we're zeroing in on tweaks you can make to your overall marketing strategy to give you the best chance of keeping your donors returning year over year.
To help increase the portion of your funding that comes from online donations, you can focus on retention strategy adjustments in three areas:
During communications
During acknowledgments
During follow-up
Here are three ways to improve donor outreach and retention efforts across these stages.
1) Speak the Donor's Language
Any effective communication strategy involves a variety of methods, but you want to remember to choose the tactics most appropriate for your audience. If goal is to retain online donors, you can assume your intended audience is going to respond to online communications.
Two of the most cost-effective ways to reach these online donors is through email and social media.
Email
Email outreach can be done through one-off emails, larger email campaigns, and regular newsletters to cover a lot of your communication needs, such as organizational updates, donor acknowledgments, and new or ongoing giving campaigns. In any respect, email is a low-cost, low-time way to keep your organization fresh in your supporters' minds.
Regardless of type, the more personalized you make your email, the better chance it will strengthen the relationship with your donors. If you have an up-to-date and detailed user database, it shouldn't be difficult to personalize the email and add custom CTAs based on the donor's giving history, age, job role, geographic region, and much more.
In addition to personalization, be strategic about how often you reach out to existing donors, and the content you include in these communications. Donor retention isn't only about the ask. You want to strike a balance between hard fundraising and educating donors about your organization's larger mission. If someone gave a donation online, they likely did so for a reason, and trust in the organization to deliver on their promises. Online communication makes it easier to prove you did just that by updating donors on success stories, thus keeping your organization top-of-mind with your supporters.
To hone in on the correct email cadence, consider surveying your supporters to see how often they prefer to be contacted. You can also test what frequency works best by monitoring number of sends compared to open and click rates. Tracking should be an ongoing practice to best optimize your efforts.
Social Media
Facebook recently introduced a "Donate Now" button for nonprofits. If that doesn't speak to the growing and solidifying relationship between nonprofits and social media, I don't know what does.
Just remember, social media is more than an acquisition tool.
Use your social media accounts to keep donors apprised of all the fundraising campaigns your organization puts on. If you don't have any upcoming events planned, now is the time to brainstorm ideas and get started! Think of social media as the perfect update platform to not only reach users, but also empower them to help spread your message for you.
Post organization photos, link to your recent blog articles, and promote current and upcoming campaigns, but don't forget to also feature content contributed by your donors—like pictures and stories of personal experiences with your organization. Prospects and repeat donors will find inspiration in content like this for making new and repeat donations.
Would you rather donate to an organization that talks about its own impact, or donate to an organization that's donors and volunteers have strong connections to? Even with people who have already contributed, your own promotional content can only get you so far.
2) Thank Doubly
Even though online channels should be your main communications channels for online donors, with acknowledgements, it pays to be innovative.
You donation system should have an automated process that allows you to send emails that act as receipts and thank-you's immediately following an online donation. Most CRMs that offer online donation pages have this feature. So use it!
Make sure that the email that gets sent out in this workflow comes from a real person with a real email address. Just because the communication is automatically triggered, that doesn't mean it has to feel that way.
After an initial and immediate acknowledgement, don't forget to keep the graciousness coming.
Be creative in this regard. A memorable thank you is typically a personalized thank you. If you're dealing with an online donor, someone who has given through an innately impersonal process, the more you can personalize the follow-up experience, the more likely it is to yield return donors. Your thank you needs to address how much someone gave and the difference that donation made, something you can't do that without the right data.
The better you are about tracking donations in your database, the easier this step will be. You'll want complete donor profiles in your database. If you're missing valuable information, you can screen your prospects and donors to learn more about them using forms on your website to collect any valuable, and self-identifiable information.
3) Treat Donors Like People, Not ATMs
Donors don't want to feel used or undervalued. Focus on building relationships with donors that make them feel like members of your organization's community, not just financial backers.
Offer more than donation asks. You're building donor loyalty, so balance follow-ups with a mix of volunteer opportunities, events, updates, and the like.
Online methods of fundraising start the donor-organization relationship off with an inherent challenge. The donor takes the first step by contributing. After that, it is up to the nonprofit to eliminate any further barriers to build a longstanding relationship. This includes educating donors through content that informs and inspires. Donors gave to your cause for a reason. Give them a reason to give again.
Again, the more you know about your donors, the easier this is. The information you store in your database is the key to making this connection and earning additional funding.
For instance, if you know that a donor works for a company with a generous matching gift program, you can encourage a matching gift submission and double that particular supporter's gift size.
Or, maybe there's a scenario in which one of your major gifts officers is on the phone with a high-quality donor. Throughout the conversation, the officer casually learns a variety of useful information, like the fact that the donor never checks email and loves the Red Sox. After talking, the staff member inputs conversation notes into your database. Then, months later, when your team decides to reach out again, they know to call rather than email and bring up the Sox to start off the conversation on a light and friendly note.
Those micro situations can have a massive impact in the macro. On a larger scale, more common contact properties can help you segment donors and send unique communications to lists of similar contacts — personalizing hundreds or thousands of emails without sacrificing time.
Retention Marketing is Part of the Bigger Picture
In general, the retention issues plaguing nonprofits are not exclusive to online donors. Consider repurposing some of these tips for your larger donor stewardship plan.
Acquisition is always going to be priority number one when it comes to fundraising, and with good reason, but even minor improvements in retention efforts will result in exciting increases in yearly fundraising totals.