For certain types of email subject lines, the answer is ...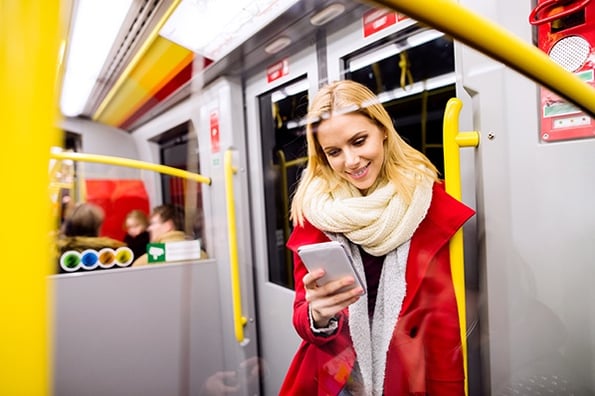 Probably.
That might be surprising to marketers.
For a long time, AI has been either an over-hyped set of technologies that didn't deliver on their promises or it's been a pie-in-the-sky idea that didn't translate into real-world applications.
My, how the times have changed.
AI is a term for a group of related, but distinct, technologies. "AI" includes things like machine learning, deep learning, and natural language processing -- to name a few.
Many AI technologies are still in their infancy. They look good on paper but haven't reached their potential.
But other AI technologies have advanced rapidly to become game-changers.
It's this second group that is driving the very real AI explosion we're seeing today.
Two technologies in particular have driven AI progress: natural language processing (NLP) and natural language generation (NLG).
NLP is when a machine "reads" text. It turns that text into code a machine system can then interpret. NLG is when a machine uses that code to then generate its own words. Both are AI technologies.
These technologies power Siri and Alexa, ushering in an exciting new age of voice search. In the process, how marketers get found is changing. (In fact, HubSpot is leading the charge for voice search friendly marketing.)
NLG and NLP also power highly accurate Google translations, where you can translate between almost any language. Google has even added this functionality to earbuds that translate speech in foreign languages.
And these technologies are found in AI-powered marketing tools like Acrolinx, which uses NLP to assess your content and recommend improvements.
One other major use case enabled by NLP and NLG is, you guessed it, writing email subject lines.
There are AI tools today that write email subject lines better than people.
Two players in this space are Persado and Phrasee.
Persado has $66 million in funding and offers AI email subject line writing, in addition to automatic social media and language generation for enterprise marketing.
Phrasee, on the other hand, uses AI to write and test email subject lines, email copy and generate email CTAs. You feed it email data and it analyzes the data to learn what works. It generates optimized subject lines that do better than 98% of human ones. And it uses what it learns from your emails to stay consistent with your brand.
In one case study, Phrasee helped Virgin Holidays increase their open rates by 2%. That may not sound like much, but it was worth millions in new revenue. The tool also streamlined a process that used to take weeks; today it takes seconds.
Both tools operate without much human involvement at all.
That's actually a good thing.
See, humans aren't that great at writing and split testing emails, social media, headlines, etc. We get too married to creative ideas. We fail to dispassionately pick the best subject lines based on the data. Heck, sometimes we just aren't great at writing or do split testing wrong.
In this case, AI is better equipped than us at this task. It excels at analyzing vast volumes of data and extracts insights from that data. Phrasee routinely uses 100,000+ emails as a dataset.
So, yeah, often AI can write email subject lines better than humans. And that's good news for marketers.
Why?
Because it makes your marketing better.
Marketers are drowning in data and don't ever seem to have enough time or budget to maximize performance. Strategically applied AI can automate and augment processes in a significant way. They both improve performance and free you up to do other, higher-value tasks.
In a lot of cases, this is a win-win scenario. Marketers get better results and get to do more of what benefits their brand most. (Which also happens to be the most interesting stuff anyway.)
But this is why marketers need to start seriously experimenting with AI now. You need to begin to understand what tools are out there and what they can do for you.
Because certain marketing AI possibilities are very promising. But if your competitors start using this when you're not, you could be in deep trouble.
AI in marketing right now has a very "first-mover advantage" to it. Let's say I start using a tool like Phrasee to write my email subject lines. I improve performance almost immediately. I reinvest hours each week into building better campaigns in every area of our marketing. And I collect more and more data on what subject lines work best, improving performance even more.
It's a virtuous cycle. A flywheel that spins faster and faster the longer you stick with it.
In other words, the advantages of using AI the right way compound over time. It's hard to catch competitors with a sizable head start. Someday, that may change. But right now marketing AI is in its infancy. Brands using it possess an outsized advantage over those who don't.
No matter what type of marketing you do, one thing is clear: you need to start exploring AI's possibilities. We started the Marketing AI Institute to help. It's a content hub that provides actionable information on AI for marketers. It features real-world use cases and expert advice from leading companies like HubSpot. We encourage to check it out today.