"Unriddled" is HubSpot's weekly digest of the tech headlines you need to know. We give you the top tech stories in a quick, scannable way and break it all down. It's tech news: explained.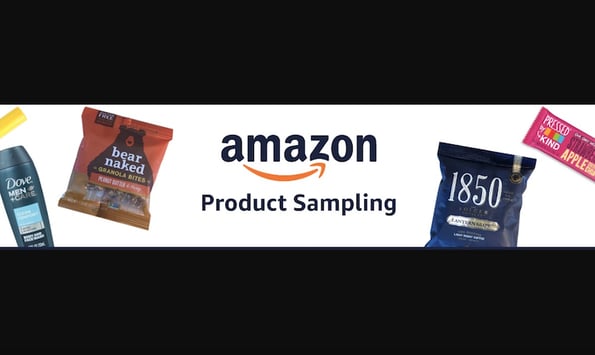 1. Based on Your Shopping History, You Might Like This Free Sample
Amazon is testing a system that allows certain brands -- which appear to include Maybelline and Folgers -- to send free samples to customers based on what they might like. Amazon famously has access this treasure trove of information on consumers, based on data from their shopping histories and what might be lingering in their shopping carts.
Amazon sent me a random coffee sample! Is it because I have like 15 diff types of coffee in my cart 😂😂😂 pic.twitter.com/LAXOdmpYMa

— Aman (@amanfbaby) August 25, 2018
According to Amazon's official product sampling page, the program is designed to users "discover products [they] might love by sending you FREE samples from new and established brands. It's like Amazon's product recommendations, but real, so you can try, smell, feel, and taste the latest products."
So, what's in it for Amazon? As David McCabe and Sara Fischer of Axios write, "Turning free samples into new targeted ads plays to Amazon's strength as a trusted delivery service of everyday goods, something Americans already expect from the company. Amazon is betting the sample strategy is something its biggest competitors — Google and Facebook — can't match." Read full story >>
2. Twitter Will Stream NBA Games -- but Only the Second Half of Them
Beginning in February, Twitter will stream NBA games -- but only the second half of them (not the first), and only focused on a single player of the viewer's choosing.
According to Recode, Twitter users will vote in the first half of the game -- "the half you can't watch on Twitter" — on a poll tweeted by the @NBAonTNT handle to pick a single player on which the camera will focus during the second half of the game -- the half, of course, that they can watch on Twitter.
The winning player of the vote will receive singular focus during the live cam, unless that player is benched or otherwise removed from the game -- in which case, viewers will be able to continue watching the livestream of the game from the perspective of a camera placed on a backboard. Read full story >>
3. And Speaking of Twitter (No Pun Intended)
Twitter is testing new features that could ultimately impact how conversations look on its site -- and it's doing so publicly, with hopes of enlisting the help of users.
Some of the new items being tested, according to Engadget, include "new organization and context features with their followers," including status updates and tweets that are meant to act as ice breakers, "to encourage people to talk to each other." Want to participate? You're in luck -- anyone can apply to be one of the "few thousands users" accepted to take part in the test. Read full story >>
4. Nielsen's Total Ad Ratings Will Now Include Mobile YouTube Viewers
Google has approved the addition of mobile YouTube viewers to Nielsen's Total Ad Ratings, according to Broadcasting & Cable, which measures how many people are viewing certain programs and advertisements across TV and computers -- and now, tablets and smartphones.
The primary motivation behind this agreement: more viewers are watching videos from both traditional networks and original content platforms (like Netflix and Amazon Prime) across several platforms. As a result, many advertising campaigns are cross-platform in nature, and the companies behind them want to measure their effectiveness according to channel.
"Programmers, advertisers and media buyers have been looking to measurement companies to count all viewers," writes Jon Lafayette, "and find ways to compare the size and effectiveness of TV and digital campaigns." Read full story >>
5. For Apple's Fall Product Lineup, It's iPhones Galore
Despite recently cutting its quarterly revenue forecast due to a missed estimates on iPhone sales, a new report from the Wall Street Journal (WSJ) says that, this fall, Apple plans to debut three new models of its flagship mobile device.
Sources tell the WSJ that one of the three new iPhones will include a "high-end one with a triple rear camera" -- an interesting move, considering that many are pointing to Apple's premium pricing as one of the key factors in its reduced sales forecast.
According to the report, many of the new iPhone models will focus on areas where it lags behind competitors, such as rear camera quantity -- which might not do much to boost sales. "Beefing up functional value, like expanding camera features isn't attractive,"Waseda University Professor Atsushi Osanai told the WSJ, because everyone else is doing the exact same thing." Read full story >>
6. A New Ad Blocker Rolls out in Google's Chrome Browser
A new ad blocker will be rolling out in July on Chrome -- Google's web browser -- for users globally. According to VentureBeat, the new ad blocker will adhere to guidelines established by the Coalition for Better Ads' guidelines, which outlines standards for ad improvements with consumers in mind.
Chrome first began blocking ads that don't comply with these guidelines in February -- and now, since the Coalition for Better Ads says that its Better Ads Standards will expand to all countries (beyond North America and Europe), Google has said it will act in kind. Read full story >>
7. "Self-Regramming" Arrives on Instagram
Instagram now allows users to post the same content to multiple accounts at the same time, Instagram is swaying the balance toward simplicity but away from originality.
On the plus side, says TechCrunch, the self-regramming feature will provide a more seamless way for businesses and influencers to publish content to multiple accounts, saving time and steps. But on the other hand, it could make certain user feeds -- such as those who follow multiple accounts managed by the above -- seem redundant and repetitive, "with different audiences of different accounts seeing the same shots and captions." Read full story >>
8. How Kodak Picture-Perfectly Made Nostalgia and Emerging Tech Work Together
At CES, attendees spend the week watching various brands compete to be the newest, coolest, most cutting-edge names in tech. But we found a trace of nostalgia -- and it comes in the form of an instant-print camera. Read full story >>
9. At CES, the Robot Is One of Us
At CES, artificial intelligence (AI) took center stage, where it powered many robots with a unified message: "We're just like you." Here's a closer look at how bots could become members of our households, gyms, and more. Read full story >>
10. Google's 6 Biggest Announcements From CES
Didn't get a chance to check out the Google Assistant Playground at CES? Here are six announcements you may have missed. Read full story >>
11. The Coolest Stuff We Saw at CES
And finally, that's a wrap on CES 2019. In addition to the above, check out some of the coolest stuff we saw while we were there -- in 60 seconds. Read full story >>
12. With 2019 Officially Upon Us, We Reflect on Holiday Shopping Trends
The holiday season might seem like it took place a lifetime ago. But alas, it's only been a few weeks since 2019 first dawned on us -- and for data nerds such as ourselves, one thing that never goes out of style is the study of shopping methods. Here's how people did their holiday buying in 2018. Read full story >>
Featured image: Amazon