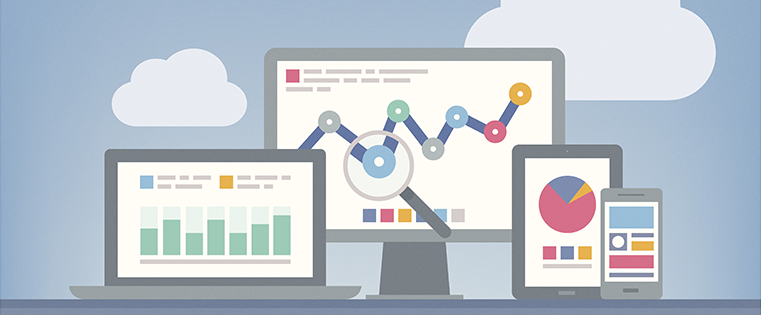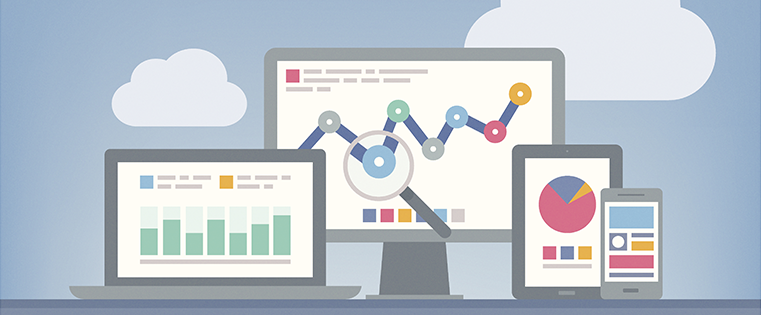 In the new Digital Age, Marketers are constantly bombarded with a sea of information. One of the first questions most new HubSpot users ask is "What report should I be viewing?" and "What data matters most?"
While every company is different and every campaign as well, there are some tried and true analytics that every Marketer should be looking at. If these numbers start to look bad, it's a clear sign that something has gone wrong and your digital presence may not be performing as it should be.
Let's dig in:
1) Keyword rankings versus your competition:
While many people focus on their own keyword rankings, which is a good thing, don't forget to focus on your competitor's rankings as well. You may see yourself jump to the first page for an important keyword, only to find that a competitor that used to trail you is now ranked higher than you. As we all know it takes time to rank well for keywords, and once you start to see your competition move up, you have to act fast to stay in step.
If you're using HubSpot, you can find this information in the Keywords tool. Be sure to click the 'With competitors' ranks' in the drop down next to the date range.
2) Organic Query Search Terms:
Make sure to install Google Webmaster Tools. Google is very stingy with sharing this information, and as of today, Google Webmaster tools is the only place you can get a comprehensive report on the search terms people are using to find your site. You might find some wonderful gems in here that you didn't know people would use.
If you're blogging and writing great website content on a regular basis, then you will start to rank for all sorts of phrases that you never even thought of. Use this knowledge for developing keywords and phrases that you should write more content for, and add these gems to the keywords tool in HubSpot to better keep track of them!
Don't forget that you can install Google Webmaster Tools on your main website (such as www.inalign.com) and your blog (such as blog.inalign.com).
3) Visits to Leads Ratio:
If you've been doing Inbound long enough, you know that there's a certain amount of traffic that produces a certain amount of leads. While increasing traffic is usually a good thing, if it's not producing leads than you are attracting the wrong people.
Likewise, this ratio will become glaring if you find that blogging has slowed down for a month (like in December when everyone is out of the office).
4) Website Content & Blog Posts That Generate Leads:
This is a great analytics report, and one that comes for free with HubSpot. It's a recipe, so you'll have to add it yourself, but it's well worth it. Don't forget that the goal of blogging is not just traffic, but creating leads. So which blogging efforts paid off the most? Look under attribution reports.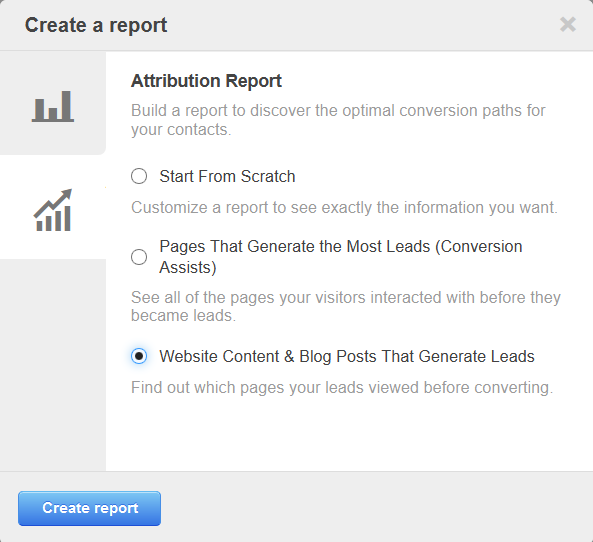 5) Mobile Usage:
There will come a day when web designers will develop the mobile website first, and the desktop version will be an afterthought. Depending on your industry, that day might be today. Google Analytics will show you the percentage of mobile visitors, and anything over 10% is cause for making sure your site is responsive.
The HubSpot COS is very mobile friendly, but you should checkout the conversion path from Google to Blog to Landing Page to Thank You page and make sure that the entire content stream is very mobile friendly.
6) PPC Cost Per Lead:
It's easy to turn on PPC and then forget about it. In a good inbound strategy, PPC helps to get traffic while you wait for blogging and content writing to boost your organic rankings.
There comes a point though when PPC just isn't worth it. Every company's PPC campaign is different, but if you're in a competitive space you need to watch this number closely. Competitors can start up a PPC campaign overnight. The more competitors, the more you'll pay. Watch this ratio at least once per month.
7) Social Media Clicks, Interactions, and Visits:
There's a lot to look through on this one, and if you're using HubSpot, it's easy enough to do for all of the major social media channels. The first place to look in HubSpot is the sources report-which gives you a great report on the number of Contacts and Customers that are coming from social media. But what if those numbers are falling, or are still at zero?
You may be focusing on the wrong channels, or publishing information that just isn't resonating. Within HubSpot, go to Social, Reports, and select 'Compare Channels'. Take a look at the Clicks, Interactions and the # of Visits from your Social Media channels.
Not all social media channels perform the same for all industries. Use this report to figure out which channels are producing the most clicks and interactions, and focus your efforts on those channels.
While fans are important, I do not focus a lot on that metric (unless you're just starting out and you have zero fans). What we want most from Social Media is engagement, which I just from Clicks, Interactions, and Visits.
8) Page Performance, Most Popular Page and Least Popular Page:
These are two items that I follow closely with any website. After all, you want to rank for the pages that you planned to drive the most traffic. Under performing pages might have great content, but perhaps they are hard to find, lack a decent mobile presentation, or just aren't linked within the content of your site and blog.
9) Monthly Visits from Referrals:
Aside from generating content to rank organically, we're also creating content to other websites will link to us. Those links can become gold. But what if referrals from a great link are starting to trend down? It could mean that your competition is also listed with the referral, or the referral's website has changed and your link is now buried.
Either way, it's usually a matter of finding out what changed and responding to that change. If you were guest blogging on another site, maybe it's been a while since your last post. Or maybe you need to create some fresher content on your site for the referrer to link to.
10) Overall Marketing Cost Per Lead:
Factoring in all marketing expenses, what is the total marketing cost per lead? This is the most important analytic that your company is going to look at when measuring your performance. This number will fluctuate throughout the year but you want to keep an eye on it. This is why it's so imperative that you keep track of all leads generated from marketing. Obviously, you'll want the cost per lead to stay the same or go down.
You should track this monthly and year-to-date.
First, calculate the monthly cost of marketing. This includes everything such as salaries, software fees, AdWords fees, trade shows, etc.
Secondly, determine the number of MQLs (Marketing Qualified Leads) that were generated in the last month.
Then, divide the first number by the second number.
Therefore, if the total cost of marketing is $10,000 per month, and in the month of January you produced 180 leads, then the Marketing Cost Per Lead is $10,000 / 180, or $55 per lead.