Thankfully for all you recent college grads out there (and your parents), the job market's looking up for folks who've recently gotten their diploma. More employers plan to hire recent college graduates in 2015 than in previous years, according to the National Association of Colleges and Employers (NACE).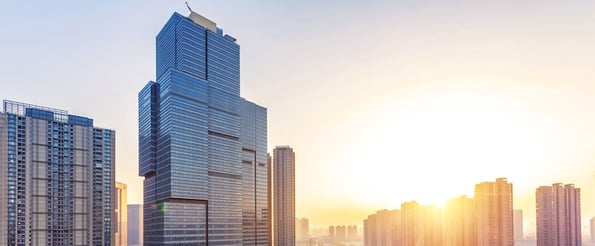 And for those of you about to graduate, things are looking good, too: Two-thirds of employers who responded to NACE's "Job Outlook 2015 Spring Update" survey reported they expected to increase or maintain current hiring levels for the Class of 2016.
Woohoo! But ... where do you actually go about finding these jobs?
When college graduates decide where to move to begin their careers, they aren't just packing up and heading in droves to the usual suspects, like New York and San Francisco. In recent years, a surprising number of cities both in the U.S. and around the world have shown they can offer more entry-level job opportunities, higher incomes, better quality of life, lower cost of living ... and in some cases, all four.
We've scoured the web for studies, reports, and news stories to find some of the best places in the world to start a career after college graduation. Whether you're aiming to begin a career in technology or finance or healthcare, or at a huge company, a startup, or a nonprofit, check out our favorites below, which are listed in no particular order.
12 of the Best Cities to Start Your Career
1) Austin, Texas
Image Credit: White Blaze Media
Austin is one of the top tech hubs -- not just in Texas, but in the whole of the U.S. It's home to offices of some of the country's top employers, including Google, Apple, Facebook, Cisco Systems, eBay, Blizzard Entertainment, Samsung, and more.
"Entrepreneurs say it's easy to start a business there, networking is top-notch, taxes are low, regulations are light, and hiring is a breeze," writes Jose Pagliery for CNN.
But Austin isn't just a twin of San Francisco: First of all, it has a low cost of living compared with other capital cities in the U.S. Notably, it was #1 on WalletHub's list of cities to start a career based on quality of life, #3 for population growth percentage, and #11 for entry-level opportunities.
If you're intrigued by a lively music and cultural scene, Austin's friendly, funky vibe might just be the cherry on top. It's a liberal city in an otherwise conservative state, and ranks #1 for "small business friendliness" according to a survey from Thumbtack. Its annual South by Southwest event -- an annual set of film, interactive media, and music festivals and conferences -- is a great example of the interesting mix of tech and art the city's population holds dear.
2) Amsterdam, Netherlands
Image Credit: Theo Winter
If you've ever been to Amsterdam or know someone who has, then you've likely gotten a taste of how beautiful and unique it is. With its gorgeous, 17th-century canals, parks, and paths, it's a big city with a small-town feel.
It has very bike-friendly roads -- WIRED ranked it the second most bike-friendly city in the world in 2015, after Copenhagen. Plus, it's super easy to get from Amsterdam to pretty much anywhere in the world: Amsterdam Airport Schiphol has repeatedly been voted one of the best airports in the world, and it has high-speed trains connected to cities all over Europe.
Beauty aside, Amsterdam's economy is also thriving, making it an attractive place for young career-seekers. It has one of the lowest costs of living in Europe, and the Netherlands' excellent tax laws are attracting tech companies to move there -- and with them, job opportunities. It's one of the most competitive business locations in Europe and host to a variety of industries, including a flourishing start-up scene. The Expatcenter works with the Dutch government to help highly skilled migrants and their families with residence permits, work visas, and taxes.
Another reason to love Amsterdam? The culture. In the Netherlands, the Dutch refer to their culture as "Gezelligheid," an abstract noun that has no true English translation. "It can mean quaint, cozy, friendly, warm, and/or welcoming," writes Lisa Miller for The Huffington Post. The friendly community, the vibrant culture and nightlife, the great job opportunities, and the healthy work-life balance all make Amsterdam a great choice for starting your career.
3) Santiago, Chile
Image Credit: International Health Strategies
Although it might be far from home for most of you, hear me out. Not only does Santiago have relatively low corruption, low debt, and some of the lowest business and income taxes in the developed world, but it's also quietly positioning itself as a new hub of entrepreneurship and innovation in South America.
Because it's a pretty small country, Chile only graduates about 1,400 engineers every year -- and most of that talent ends up going into natural resource industries. After all, the copper industry accounts for almost half of the country's income.
Chile's government has recognized the need to attract talent from abroad -- and made changes to accomplish that. The innovation strategy it's been building is meant to attract the best and brightest from all over the world. One way it's doing it? With the Startup Chile program, which it implemented with the goal of transforming the Chilean entrepreneurial ecosystem.
4) Washington, D.C.
Image Credit: E. David Luria
For college graduates interested in public policy, government, nonprofits, and a growing startup scene, Washington D.C. is a great place to start and grow a career. Mashable gives it the #1 spot for networking opportunities. College grads will also be in great company, as almost one-third of the city's population is between the ages of 20 and 34.
WalletHub ranked it #3 in both quality of life and professional opportunities. And according to Fortune Magazine, it has a "reasonable cost of living for a city of its size." The well-functioning public transportation system also spans to close by Virginia and Maryland, which have even more affordable housing options.
If that hasn't convinced you, then here's the kicker: D.C. was named the best U.S. city for single people, scoring highest in the U.S. in "mating opportunities," according to WalletHub. After all, with 58% of the population being single, there are plenty of fish in the sea.
5) Denver, Colorado
Image Credit: City-Data.com
The combination of plentiful entry-level opportunities for young professionals, quality of life, and a gorgeous setting makes Denver a great place for young people to live and grow their careers -- especially those who love the great outdoors.
According to WalletHub, Denver is #8 on a list of 150 cities for professional opportunities for entry-level workers, and #13 for quality of life. WalletHub also found the "extraordinarily varied local economy generates lots of jobs, relatively high starting salaries, and robust income growth."
The city's also well known for its vibrant art scene and the virtually unlimited list of things to do outside, including skiing, snowboarding, and hiking at over a dozen nearby local mountain resorts. It has a whopping 300 days of sunshine most years, and 80 miles of trails within the city limits alone.
6) Houston, Texas
Image Credit: City-Data.com
Houston was #1 of 150 cities on WalletHub's list for the highest starting salaries adjusted for cost of living. In fact, the median annual income there is 3X higher than in Honolulu. And although Houston is the United States' fourth most populous city, its real estate prices don't reflect that, according to CNN.
The city has a great entrepreneurial business climate with little government intervention. The Atlantic called it "America's #1 job creator" in 2013 after it became the first major city to not only regain all the jobs lost in the downturned U.S. economy, but also the first city to add more than two jobs for everyone one it lost after the crash. That's just impressive. Its most lucrative industry? Energy, as you may have guessed, given its proximity to oil.
7) Raleigh, North Carolina
Image Credit: Anderson Painting
Raleigh is one of the smaller cities on our list, but it's become a go-to spot for college graduates interested in financial services, software, energy, retail, and its famous "Research Triangle." The triangle is formed by three cities: Raleigh, Durham, and Chapel Hill -- all three with major research universities. You'll also find the 7,000-acre Research Triangle Park here, too, which is one of the best tech research and development centers in the United States.
Along with a solid economy, it's been rated with a high quality of life (it's accessible to both beautiful mountains and beautiful beaches) and low cost of living. Although the cost of living is beginning to creep up: One study found that a little under 72% of Raleigh-area homes are deemed affordable at the median income level.
But many people who move to Raleigh after college end up settling there, which speaks to how attractive a place it is to live. Forbes named it the #1 place to raise a family in the U.S.
8) Montreal, Canada
Image Credit: The Odora
If you want to live affordably in a big city and you're willing to learn a little bit of French, then Montreal could be the perfect place to launch your career. The cost of living is lower than many North American cities, including other major Canadian cities like Vancouver and Toronto. Plus, the city's employment growth rate is among the highest for major U.S. and Canadian cities. Its key industries are information and communications technologies, aerospace, and creative industries, according to Montreal International.
Montreal is also one of the most culturally rich cities in North America, with a thriving live music and arts scene and a significant percentage of the population coming from cities and countries around the world. It has the second most diverse population in Canada after Ottawa-Gatineau.
And let's be honest ... any city that dedicates an entire week to poutine (a delicious combination of fries, cheese curds, and gravy) and an entire month to igloos has their priorities straight.
9) Boston, Massachusetts
Image Credit: Dan Hulubei
Boston is host to students from more than 100 colleges and universities including Harvard, MIT, Boston University, and Boston College -- many who end up sticking around after graduation. In recent years, the city has "gone to great lengths to stop young alumni from fleeing to bigger cities," according to Thrillist. And it's worked: Now, the city has the highest concentration of people ages 20 to 34 of any major U.S. city.
Despite a higher cost of living than most of the cities on this list, salaries in Boston are overall attractive, sitting at 34% above the U.S. average. It's a great place for college graduates who want to live in a big city, but who are overwhelmed by huge, sprawling cities like New York and Los Angeles. It's also a great place for sports fans.
(Oh, and did I mention HubSpot's hiring in our Boston-area office?)
10) Dallas, Texas
Image Credit: Huston-Tillotson University
That's right: Another city in Texas made the shortlist. Why? Because of its many opportunities for entry-level employment, along with a healthy balance of low cost of living, high salaries, and low unemployment, according to a study by Apartments.com and CareerBuilder.com.
Dallas is home to the headquarters for a lot of major corporations, including J.C. Penney, GameStop, Dr. Pepper Snapple Group, Dave & Busters, Frito-Lay, and Rolex. Its most thriving industries? Telecommunications, technology, and manufacturing. But And CNN reports that startups have been flocking there because of its low taxes and minimal government interference.
11) Minneapolis, Minnesota
Image Credit: John Weeks
With its stable economy, low cost of living, and relatively high salaries, Minneapolis has earned its place as one of the best places to start your career after college. It was named one of Fortune Magazine's top cities for finding a job, and is host to many well known companies like Target, 3M, General Mills, Wells Fargo, and the Mayo Clinic. According to NerdWallet, "Minneapolis is young, affordable and thriving economically, making it a solid choice for recent graduates." The most popular industries for job seekers are in marketing, banking, and retail.
Not only is rental housing affordable, but it's plentiful, too: More than half of homes in the city are rentals, and about 5% of them are unoccupied. NerdWallet found that Minneapolis residents with a bachelor's degree who are 25 years old or older will spend 21.8% of their income on housing, and in many cases, rents are under $1,000 a month.
If you're into staying fit, then you'll fit right in, as that's something the city's well known for. It ranked #2 in the American Fitness Index's list of fitness cities, and more than 80% of the city's residents say they engage in physical activity for at least 30 minutes per day. It's no wonder, seeing as the city's full of parks and trails that encourage an active lifestyle. You'll have to stay motivated through the freezing winters, though.
12) Sydney, Australia
Image Credit: WikiProject Sydney
The thriving startup community, cosmopolitan spirit, and high quality of life are the biggest allures of Australia's largest city. According to Virgin Entrepreneur, "Sydney is now home to a raft of start-up accelerators and incubators, which have resulted in a rapid expansion in microbusinesses in the city. ... Australia produces some great talent and creative and innovative people -- and in the tech sector, these people gravitate to Sydney. The Australian lifestyle also attracts smart people from around the world."
Alongside a strong but friendly business culture, you'll find an excellent lifestyle and a culturally diverse population. The downside? A pretty high cost of living in comparison to other cities in Australia. It's a tradeoff for an arguably better quality of life, if you think about the proximity of beaches and national parks to the city center. (And good news: HubSpot's hiring here, too.)
Which cities do you recommend for recent college graduates, and why? Share with us in the comments.