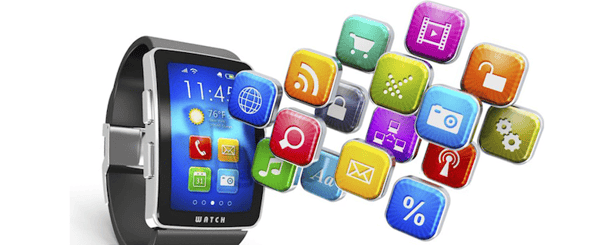 Some creative developers have already managed to provide some great apps that will keep you shopping on your Apple Watch. They've even made it easy to shop on such a small display! Here are a few that we love… so far.
eBay
Well, now you'll never have an excuse for missing out on the winning bid. With the eBay app on your phone, you still have to be right there on top of the phone to see any updates to the items you're bidding on. The Apple Watch is on you.
A little nudge from the watch and a notification on the screen is all you need to beat everyone with the final bid so you can get your collectibles. That's actually pretty cool, right?
Target
You need a bit of prep time to use the Target app, but it looks like the time will be well spent. Send a shopping list to your Apple Watch before you get to the store. Once inside, the watch will send you alerts when you're within grabbing distance of the items you need.
This is a pretty cool app for die-hard shoppers. The website itself is something like Pinterest, where you can search through collections that interest you. You can "keep" and object, "like" it, and even buy it.
On the watch, you can flip through one item at a time. While most won't have time to peruse the entire collection on Keep one product at a time, the app is a great way to see the absolute latest and make a purchase the moment you decide you must have.
It's hard to believe that enough information about a hotel room could fit on the Apple Watch screen, but Hotel Tonight made it happen. With this app, you can search hotels with a scrolling action, so only one hotel shows at a time. When you find the hotel you want, simply click through and make the reservation.
Automation makes much of this possible, so you'll want to have your financial information saved from the beginning. Adding credit card information each time you make a reservation would kind of negate the whole "convenience" thing.
Fandango
It's interesting to note that tickets still must be bought on the website, whether on a PC or mobile device. However, the Fandango app makes it possible to enter the theater with a barcode on your watch. As long as you've made the online purchase, you're good to go.
Apple Pay
Most of these apps are kind of useless if you don't have your payment information saved. That's just one way that Apple Pay makes the list of best Apple Watch apps. The other involves shopping in brick-and-mortar stores. Imagine being able to choose the right credit card from a list and then pay with just a wave of your hand.
That's what the Apple Pay app does with the watch, and it's a little too futuristic to be real…but it is.
These apps show that consumers aren't the only ones getting on board with the Apple Watch. Savvy ecommerce companies know this is just one small step toward the future of mobile commerce.
Which apps would you be most likely to use? How could smaller ecommerce companies benefit from the immediacy of the watch?