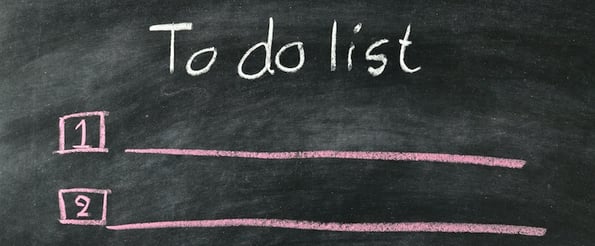 INBOUND 2015 is less than a week away! If you're headed to Boston, you've probably taken a look at the agenda and seen the incredible speaker line up. To make it a little easier to choose, we've handpicked six sessions and events that are specifically geared towards ecommerce professionals. They'll help you take a deep dive into everything from buy buttons to omni-channel personalization, to help you learn how to grow your ecommerce business.
1) How Buy Buttons Are Reshaping Ecommerce
Craig Miller, Chief Marketing Officer of Shopify
Buy buttons are top of mind in ecommerce and many see them as part of a fundamental shift in how people buy online. In his session, Craig Miller, CMO of Shopify, will address how buy buttons and the shift to discovery vs. search are changing the ecommerce landscape. He'll also dig into why mobile will become the dominant form of monetization in the next five years and how companies who "don't sell" can use retail campaigns as an engagement and marketing strategy. You'll learn about the nature of these changes in commerce and gain actionable steps to leverage the opportunities they provide.
2) How Two HubSpot Customers Transformed Their Businesses With Inbound
Tom Schwab has led the growth of Goodbye Crutches, a direct to patient private pay ecommerce business, from a regional player to a national leader in under 3 years. Dmitriy Peregudov has grown Giftbasketsoverseas.com rapidly, leading to its inclusion on the INC5000 list of fastest growing private companies for the last three years, and bringing the company to #1 in international gifting for the service area. In this deep dive session, Tom and Dmitriy will share how they have transformed their companies and business strategies from top to bottom to follow the inbound model.
Wednesday night during Industry Networking and Happy Hour at HubSpot HQ, grab a drink from one of the bars, then find the ecommerce table to meet other ecommerce experts and share your best tips, tricks and advice about inbound marketing. There will be plenty of HubSpotters, current customers, and general attendees to mix and mingle with. Networking will last from 5:30PM-7PM, before the Seaport Parties.
4) Retention Marketing: The Next Ecommerce Battleground
Steve Deckert, Co-founder of Sweet Tooth
Proven ecommerce strategies like SEO, paid ads, social media, and email marketing have been effective, but competition is growing. With this increased competition comes decreased effectiveness. Because of this, a new ecommerce strategy has emerged: retention marketing. Retention marketing is the strategy of keeping more customers actively engaged for longer, and is the new battleground on which ecommerce brands will fight. In his talk, Steve Deckert addresses how you can continue to keep your customers engaged and win this fight.
5) The Intersection of Inbound Marketing and Ecommerce
Andy Etemadi, CEO of EYEMAGINE | Daniel Kurt, CEO of Revenue Conduit | Ethan Giffin, CEO of Groove | Steve Haase, Ecommerce Sales Engineer at HubSpot
If your entire business is run online, digital marketing is a no-brainer. This is just one of the reasons that inbound marketing and ecommerce go hand in hand. Whether you're trying to get started with inbound for your ecommerce business or trying to accelerate your growth, come to this session to learn from some of our partners who have built diverse and robust ecommerce integrations with HubSpot.
6) Omni-Channel Ecommerce Personalization: How to Marry Product and Persona Data to Delight Customers on All Platforms
Steve Haase, Ecommerce Sales Engineer at HubSpot
Personalization is critical to the success of your ecommerce business. How are you personalizing your messages across channels and personas? How are you gathering data on your customers and products? And how are you helping to guide your first-time visitors into becoming new contacts, and your first-time buyers to becoming loyal customers? This session will help you increase the scope and effectiveness of your personalization programs. If you're new to personalization, this session will give you tips and ideas for where to begin.