Gone are the days where "I'm not creative enough" or "I don't have any design experience" serve as sound excuses for avoiding design entirely. Thanks to new technology, it's possible for pretty much anyone to create optimized graphics to support their campaigns and lead generation efforts.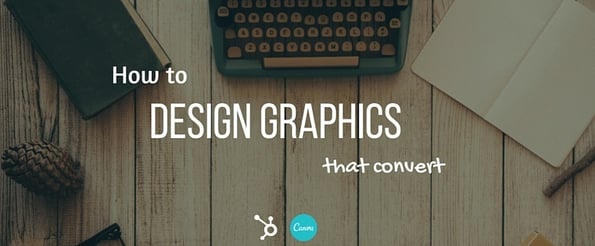 With photos in tweets averaging a 35% boost in retweets and captions under graphics being viewed 300X more than body copy on average, compelling graphics have become an increasingly important part of the marketing plan.
Need help getting started? We teamed up with the folks at Canva to create an awesome, free design guide, How to Design Graphics That Convert. We cover how to design graphics to promote your content on social media, landing pages, email marketing, CTAs, and paid ads. Designed to increase conversion rates, these graphics will help your content perform better, generate more leads, and reach a bigger audience.
In this guide, you'll discover:
How to create stunning graphics for promoting your content
The science of CTA optimization
How to boost conversions by tweaking your landing pages
How to create high-performing paid graphics
Ready to start designing? Click here to download How to Design Graphics That Convert.
Want to spread the love? Share this resource with your network:
"How to increase leads from your graphics: design with conversion in mind http://hubs.ly/H01r2KD0 Awesome guide from @Canva @HubSpot." [Click to Tweet]
"The experts @Canva & @HubSpot put together this visual guide on how to create graphics that convert! http://hubs.ly/H01r2M10" [Click to Tweet]