As a billionaire inventor and CEO, the fictional Tony Stark, also known as Marvel's Iron Man, worked his way to the top of the corporate ladder while repeatedly saving the world on the side.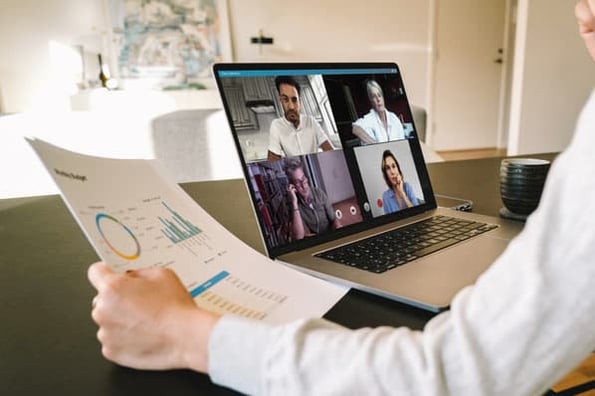 Despite Stark's impressive achievements, his career success and robotic super-suit weren't what made him a legend.
In fact, Stark's best Marvel Comics storylines began when he joined The Avengers to save the entire universe.
Although Stark was fully capable of saving Earth alone in his super-suit, he knew teaming up with other superheroes would allow him to save multiple planets.
Marketers can learn a lot from Tony Stark.
While our brands might be capable of reaching basic targets all on their own, pooling marketing resources, combining skill sets, and jointly creating campaigns with other non-competing companies could help us reach much broader audiences. This tactic is known as co-marketing.
Although co-marketing can be incredibly beneficial to you and your partner's brands, it will still take time, planning, and coordination when it comes to finding a co-marketing partner and launching mutually beneficial campaigns.
Like any good marketer considering a new tactic, you'll want to know that co-marketing can be effective before devoting resources to it. And yes, you'll likely want to research more than just the superhero analogy I've made above.
To help you make the case for co-marketing, here's a list of 20 statistics that prove why you should consider this strategy.
20 Co-Marketing Stats to Know in 2020
The State of Co-Marketing in 2020
Partnership and Co-Marketing Tactics
Co-Marketing and Brand Partnership Success Stories
The Benefits of Co-Marketing
Co-marketing can provide a long list of benefits, especially if you want to pool your resources to create a large-scale marketing campaign. Along with the statistical benefits seen above, there are a number of other qualitative perks such as:
Now that you've learned about the benefits and stats related to co-marketing, get inspiration from these successful real-world examples of the tactic. For more on how to find the right co-marketing partner, check out this handy guide.
Editor's note: This post was originally published in September 2020 and has been updated for comprehensiveness.