Many marketers have to find out the hard way that more website traffic doesn't always translate to more leads.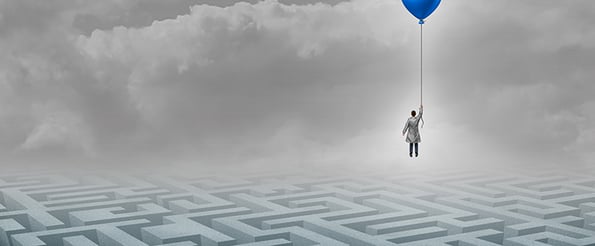 Unless your site is optimized to drive visitors to take action and engage, you can attract thousands of visitors and never see one of them convert into a lead. That's where conversion rate optimization comes in.
Conversion rate optimization (CRO) is a systematic approach to increasing the percentage of visitors to a website that convert into customers, or more generally, take any desired action on a webpage.
Marketers can drastically increase the returns on their marketing activities by examining every conversion point in their website experience and making CRO a part of their day-to-day work.
Unfortunately, many marketers are trying their luck at conversion rate optimization without a holistic and scientific approach, which can do more bad than good. That's why we've invited Unbounce's Senior Conversion Optimizer, Michael Aagaard, to debunk common myths for our audience in a live hangout with HubSpot Academy.
Michael began his career in CRO in 2008 as a freelance consultant, learning and applying these tactics in a variety of industries and companies. He routinely speaks at digital marketing conferences on CRO, and has published numerous informative posts on the Unbounce blog.
In this HubSpot Academy Master Class, Michael will explain the most common misconceptions around conversion rate optimization, and how to adopt a CRO mindset that can dramatically improve the marketing results you achieve through optimization.
Whether you've been tinkering with CRO on your website for years or you're not sure how to get started, this Master Class will include new insights and actionable takeaways you can use right away. Click here to save your spot!