I love to travel, so my husband and I try to spend our vacations becoming immersed in a culture. It's one of our favorite things to do together.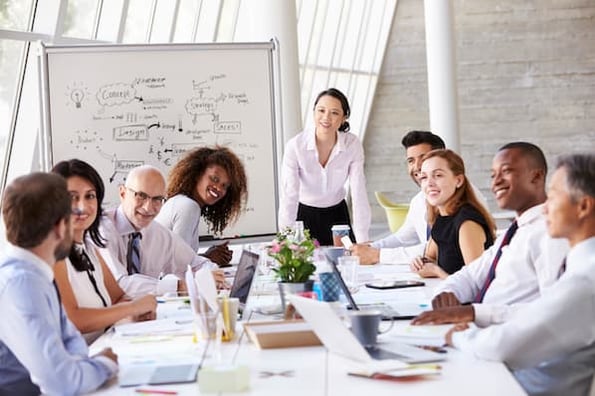 As a content creator, I'm predictably an avid content consumer as well. With my love of content and travel, I often pour through travel blogs looking for the best way to plan a trip and the best activities to do in a country. One thing that always helps me find what I need is content aggregation.
Since they're not solely for travel sites, content aggregators sites can be a useful strategy to reach new audiences. In this post, learn what content aggregation is and discover high-quality sites for featuring your content.
Content Aggregators
A content aggregator is a site that gathers content from different sources online and puts it in one easy-to-find place. For instance, content aggregator news sites gather news stories from several sources and distribute them to their viewers. These sites can collect news articles, social media posts, images, and videos.
Essentially, content aggregator sites repost and collect content so viewers can see articles from various media sources all in one place. Usually, these sites are set up to aggregate content through RSS feeds automatically.
Content aggregation is different from content curation in that it's automatic. With content curation, the content is actually selected by a person or team instead of gathered through automation, and it includes commentary or context. With content aggregation, there's no original content at all.
So, now that we know more about content aggregation, you might be wondering, "What does this have to do with me?
How Content Aggregators Can Help Marketers
Well, to start, content aggregation can help marketers distribute content on multiple platforms, making it easier for people to find you. The more platforms you're on, the more exposure you have to a variety of audiences that may not even know you exist. Given this, content aggregation is a tactic you could include in a brand awareness strategy.
Additionally, using content aggregators to distribute your business content can help you become involved in your community, especially if you encourage interaction. For example, people can leave comments on your posts, have discussions with others, and also have conversations with you, generating a relationship and helping you attract new business.
Before you get started, it's essential to understand how to pick a content aggregation site.
How to Pick the Right Aggregator Service
When it comes to picking the right aggregator service for your business, the most critical question is the type of content you're hoping to share on it. For example, there are specific sites for news stories, others for blogs, and others focused entirely on social media content — you want to pick the one that aligns most with your needs (our list below will help).
In addition, some aggregators cost money. If you have a strict budget, you'll want to visit the pricing pages of the services you're interested in to see if there are any fees. However, many services are free of cost and are curated by editors or algorithms, so your choice depends on your business needs.
Let's go over some different options of high-quality content aggregation tools that are worth considering.
Content Aggregation Tools
Blog Aggregators
A blog aggregator site is focused on blog websites. They can contain general blog posts or more niche-focused aggregators, such as a travel blog aggregator that's focused on travel blogging content.
Travel Blogger Community is a content aggregation site that I use when searching for travel blog content. You can request to have your content featured, and it is also curated by editors.
Travel Blogger Community is a great example of a niche site that may also exist within your industry, so be sure to do some research if you're going to implement a content aggregation strategy.
Flipboard is a popular blog aggregator that allows users to create a custom feed based on their interests. You can create a profile, submit an RSS feed, and share our own personal content. You can also create a personal storyboard with content related to your business and link to it on your website via social buttons.
News Aggregators
News aggregator sites compile content from various high-quality news sources. These sites can be for general news, but also niche for location-specific news or industry happenings.
Below we've listed some example news aggregator sites:
Google News displays the top news stories for the day, saving users a trip to their search engine. You can't submit your content to the site as it is curated based on search history and location, but if your site gains traction, you increase the chances of being featured.
Users can also customize their feed by "following" certain topics, sources, or searches.
AllTop aggregates content from various topics and sources, like top news sites and social media forums. Users can search for topics of interest and see the top stories or browse through the homepage.
AllTop sometimes accepts site submissions, so be sure to check back periodically if you want to feature your content.
Pocket is an aggregation site that features a wide variety of content that users can customize to meet their interests by clicking a "Follow" button. You can also bookmark content to read on-the-go on mobile devices — hence Pocket.
WP News Desk is a unique aggregator site that focuses on content related to the WordPress community. You can't submit your own content to be featured, but if you run a high-quality WordPress blog that is informative for users, you may find your site featured on the aggregator.
Feedly is a content aggregation site that's focused on helping users create their own feed so they aren't overwhelmed with information overload.
This site has both free and paid plans, so users can aggregate content from as many sources as they want, and any niche they want.
Information Aggregator Websites
Information aggregation websites contain exactly that — information. This can include blog posts, news stories, links to social media content, and any information that users can benefit from.
Popurls is a popular information aggregator. That allows users to choose the platforms they want information from to create a custom feed. Some popular sites it pulls from are Reddit, Huffington Post, The Verge, Google, Wired, and YouTube.
While you can't submit your site to be included in this aggregator, it's still a powerful content aggregator to be aware of if you're going to start using content aggregation.
Reddit is one of the most popular information aggregator sites. It features trending topics from all different areas of interests, and is also a forum where people can comment and discuss the latest news. In addition, members of the site can submit content such as text posts, images, and links, so it's great for marketers.
Social Media Aggregators
Social Media aggregators compile high-quality content from social media — Instagram, Facebook, YouTube, etc. Most social media aggregators help markets find user-generated content to share with their audience to build brand trust.
TaggBox is a social media aggregator focused on helping marketers develop brand trust and engagement through user-generated content. You create an account, select the tags that are relevant to your business, and you're shown posts across different social media platforms that your audience has made about you.
You also have the option to create a social feed of user-generated content to display on your own website, helping site visitors see your content in action and generate trust from other consumers.
Tagembed collects and curates engaging social media content related to your business that you can then display on your website. You can generate a social feed from multiple sites, and share the custom content within your site for all users to see.
While it may not make up the core of your marketing plan, content aggregators are a unique and interesting tool for marketers to use to share their content and to gain exposure and become involved with your community.