On the surface, it might seem like Yahoo, Marriott, and Adult Friend Finder have nothing in common. Surprisingly, though, they actually do. But, unfortunately, what they share common ground on is something no company would ever wish on their worst enemy -- a data breach.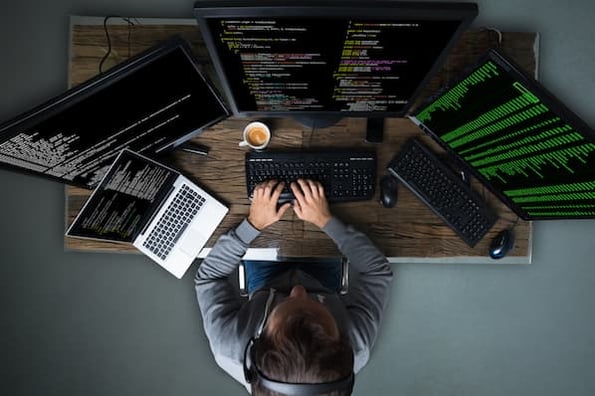 Yahoo, Marriott, and Adult Friend Finder experienced the three largest data breaches of all time, all occurring from 2013 and beyond. And between the three of them, almost 4 billion user accounts were compromised.
If you work at a smaller company, however, you might think a data breach will never affect you. Cybercriminals usually only target huge corporations when they try to steal people's data. But that doesn't mean data breaches aren't a possibility at smaller companies.
In 2017, the Identity Theft Resource Center reported a record-high 1,579 data breaches, which is 44.7% more incidents than the previous record high recorded just one year before. Coupled with IBM's discovery that the average cost of a data breach is a whopping $3.86 million, this prevalent cybercrime could not only plummet consumer trust in your brand but it could also wreak havoc on your bottom line.
According to Aura, more Americans (87%) see data breaches and cybercrime as a threat to future than global warming (77%) and COVID-19 (81%).
Data Breach Definition
A data breach occurs when there's an unauthorized entry point into a corporation's database that enables cybercriminals to access customers' personal data, like passwords, Social Security numbers, credit card numbers, banking information, passport numbers, driver's license numbers, and medical records. These cybercriminals use this information for fraud and identity theft purposes.
There are two types of data breaches -- breaches of companies that people trust to secure their personal information, like retailers and banks, and breaches of companies that obtain people's personal information through second-party data partnerships, like credit bureaus and marketing firms.
Unfortunately, most data breaches don't occur because cybercriminals are leveraging intricate hacking methods to infiltrate companies' database. They occur because companies are turning a blind eye to patchable rifts in their security, like outdated software vulnerabilities, weak passwords, and malware attacks.
To avoid turning into the next Yahoo, Marriott, or Adult Friend Finder, it's crucial you prioritize security at your company by focusing efforts on data protection, and giving your security team the resources needed to shield your customers' and company's data from malicious cybercriminals at all times.