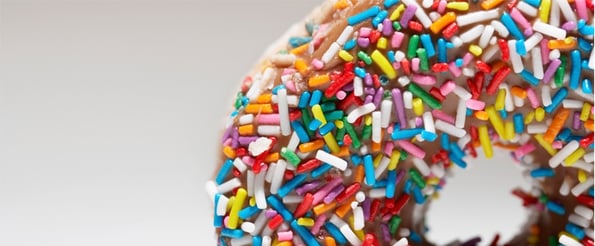 Social media has become a key element in many people's lives and is often where people turn when they have a question, comment or complaint with a company they've interacted with. It's also used by many as a means of communication and source for daily news.
Does your organization have a social media presence? If not, you're not reaching anywhere near as many potential customers as you could be. Did you know that nearly 75% of online adults use social networking sites?
Whether you're a seasoned social media expert or you're just beginning your social media efforts, it's important to stay on top of it in order to drive results. Check out these seven ways to diversify your social media efforts and kick-start results.
1) Internal Experiments & Campaigns
Oftentimes, lack of activity in between large campaigns can cause your multi-platform efforts to come across as flat during those blocks of time. Running internal experiments is a great way to change things up, add a spark to your social activities and ensure you're continuously posting.
One experiment you can run is on different post elements. For example, let's say you want to change up the length of your posts across platforms to test engagement rates. Set up a two-week experiment phase on post length that will enable you to control your variables enough to get reliable and conclusive data.
Use this two-week period to test post length while controlling other variables like time of day, tone, calls-to-action, resource types, etc. Whatever element of your posts you choose to test, make sure you do it it in a way that will inform your decisions later on down the road.
If you continue to experiment, you will always be collecting unique data that can then be analyzed – something that is invaluable for any social effort. Not to mention, you'll be posting consistently.
Another route you can take is to create a mini internal goals campaign. If you are operating a well-oiled social machine, you should have some goals already established. However, you can push your efforts even further by creating additional short-term goals to work towards over the course of 2-3 week periods.
Make sure you are stretching yourself so that you're forced to get creative and be resourceful in order to hit them. Again, this can help you stay on track with posting consistently – maybe even more often than you normally would! Work with your content team and challenge each other. Doing so can shake things up and produce big results.
2) Specials
We've all been there – our day-in, day-out posting needs something to break up the routine, shake things up and introduce a new dynamic. Daily specials are a great way to create both a change in pace and add a new element to your social strategy. These specials – repeated daily or weekly activities – receive high engagement and keep users coming back.
The first step in creating a series of posts promoting specials is to identify the format you're going to utilize for your hook. Depending on your messaging strategy, culture and following, it could be something insightful, like a quote or resource. Or, it could be something silly depicted in a video or photo series.
The point is to create a repeatable series of posts that is valuable and will bring your users back. Try creating a custom hashtag for your daily or weekly special so users can search for it. Your special might be an immediate hit, or it may take a couple rounds of promotion to get it off the ground, so stay on top of it and don't give up quickly!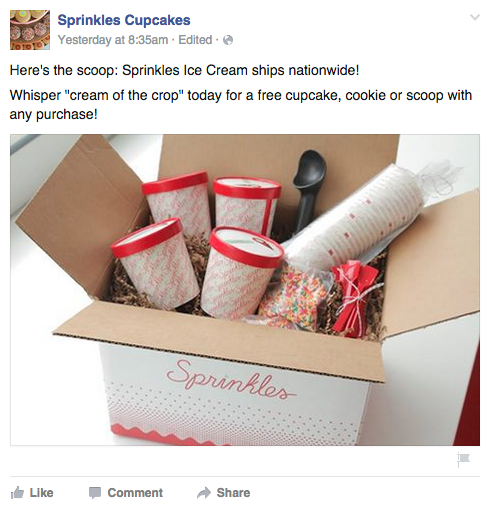 3) Guest Posting
We've seen it for years – brands collaborating with outside companies or industry thought leaders and turning over the reins to their social media accounts for a set amount of time. Well, the truth is, these guest appearances often begin with good intentions but end with bad selfies. However, there's a way to do it right!
In order to create a guest posting opportunity that benefits your brand, first identify who your guest poster will be. You might want to pick a fun and lively client, industry leader, partner or someone within your organization who will be flexible and open-minded. Then, decide what they will be doing – will they be live tweeting an event, documenting a conference or taking a "day in the life" approach?
Before launching your guest posting period, make sure you have had at least two meetings – one with your content team to map out the period of time guest posting will take place and brainstorm your strategy, and one with whoever will be guest posting to run through the content – you'll want to have a good portion of the content scripted and scheduled.
This will take the pressure off the day and ensure that even if things don't go smoothly, you still have posts being published throughout the day. The day of execution, make sure your guest poster is clear on what the plan of attack is and turn over all necessary login credentials. Also, make sure you have at least one person double checking your various accounts throughout the day.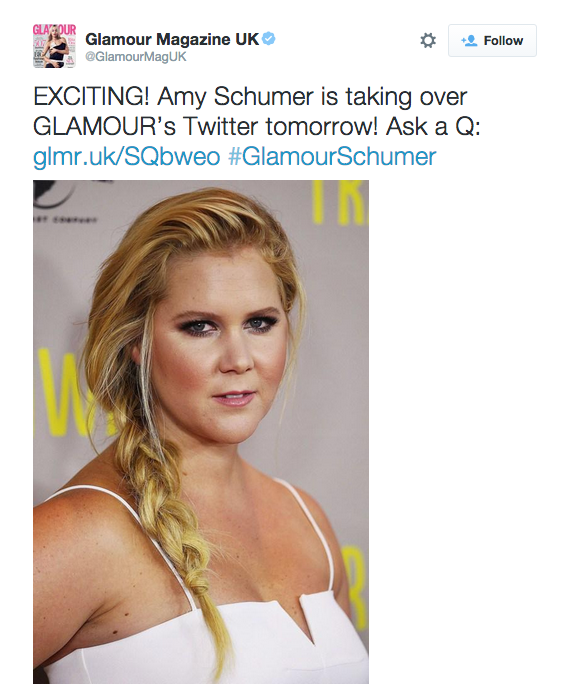 4) Countdowns
Another great way to add a spark to your social efforts is through countdowns. Obviously, this tactic is pretty easy if you have an event on the horizon or an exciting launch coming soon, but what if you don't have something big on your calendar? Not a problem. One of the best things you can use countdowns for is promoting your content before you publish it.
Traditionally, content is promoted once it's launched – you probably save those Facebook, Twitter and LinkedIn posts until the content is finished and live, but why wait? Use countdowns to create awareness and hype for your content before it actually hits the web. If you are timely, you can even push your landing pages live and offer pre-orders for your whitepapers, ebooks, videos and factsheets.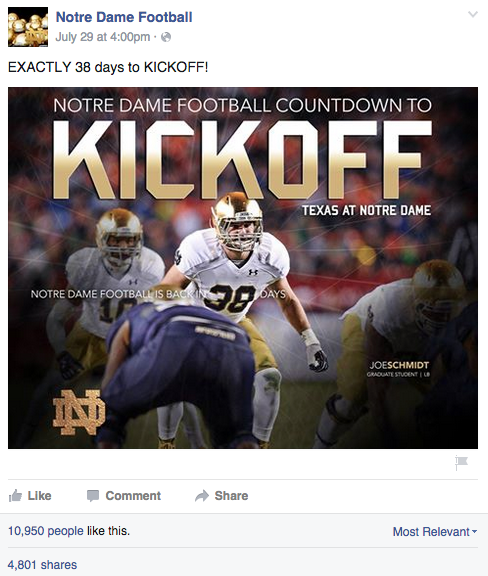 5) Snapchat
Snapchat has migrated from niche social platform to major contender with its massive user base. If your company is millennial-friendly, there's no doubt you have something to gain on the platform. Marketing is becoming easier on the platform but lacked the ability to help its users easily find new users. In order to use the general search functionality, you must know the user's exact handle, and can't simply search hashtags like you can on Twitter and Instagram.
So, getting found has been a difficult endeavor on Snapchat. Luckily, the platform rolled out Snapcodes at the beginning of the year, making cross channel promotion much easier. Brands can now promote and grow their Snapchat accounts by posting their Snapcodes on their Facebook and Twitter accounts.
By doing so, companies can introduce their existing users to new and exciting ways to interact with them. Creating a Snapchat account will 1 – give you another channel to engage with your users on, 2 – allow you to communicate with new people and 3 – give you additional content to share on your existing social channels.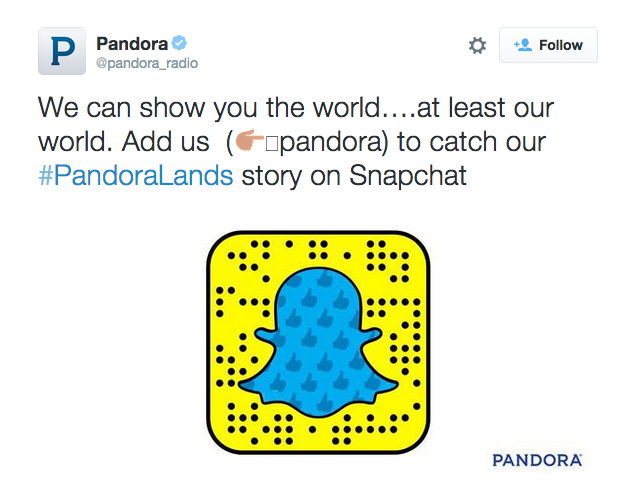 6) Alternative Social Platforms
Niche social channels have been popping up left and right, and with the undeniable success of platforms like Snapchat and Instagram, don't think they won't keep popping up. As a marketer, there's no shame in taking advantage of trendy social media platforms (if the platform dies, delete your profile and be done with it).
But whatever you do, make sure your actions are intentional and strategic – if you create a Beme account, make sure your strategy is to build a user base and leverage your existing channels to do so. Meerkat is an awesome platform that is receiving a lot of attention and action on Twitter right now – use this to your advantage. Delight your Twitter following with a fresh new take on social content and invite them to engage with your brand in a whole new way.
7) Image Series
Social efforts go stale when users feel like certain key factors are lacking – value exchange, relevance and their connection to the content. If you lose any one of these, the others are likely on their way out the door, too.
One way you can keep your following connected is by using an image series. Imagery has led to increased engagement since social media's inception – nothing new here. But, adding a recurring, building block element to the images you post will evoke memory recall, the "membership effect" (the feeling that they're a part of something) and a feeling of connectivity among your followers.
There are many different topics you can build an image series around, including culture shares – a series showing very intentional elements of your organization in individual image posts, cause-based posts – a series highlighting a specific (or multiple) causes that your company really cares about and employee highlights – a series that highlights individual employees and shows the world how great they are.
The opportunities are endless with an image series, but make sure you have clear direction and intention to the sequence of the posting. Ensure your users understand the context of the series, even if they haven't seen each image. Engage them, bring them up to speed and hopefully motivate them to stay tuned for the next images in the series!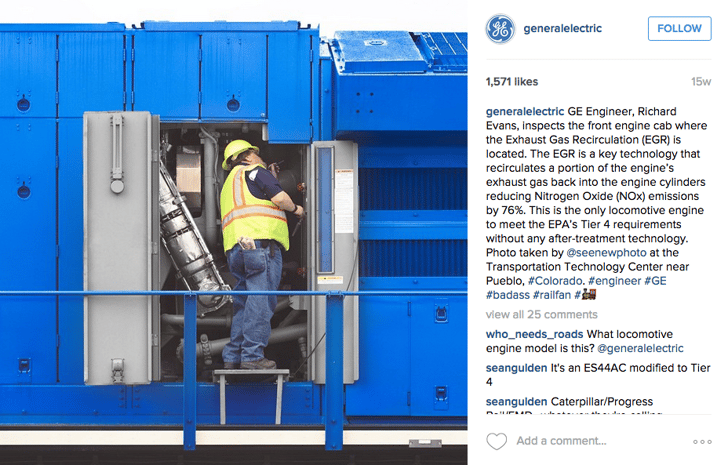 When you're tasked with managing social media, it can feel like a tedious, never-ending process if you're posting consistently or a huge hurdle you have to jump over if you aren't posting often enough.
Either way, it can be difficult to conquer. However, with the right strategy in place, you can employ different tactics that will help you shake things up and enhance your efforts. Whatever you do, don't stand still on social. Are you just getting started with social media at your organization? Download our simple guide to creating an editorial calendar.