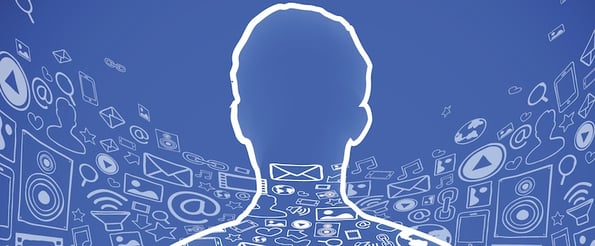 One of your goals as an ecommerce store owner is to remove as much friction as possible, right? When you know where your customers are hanging out, you should be able to set up shop right there. That's why the Facebook store option is such an important opportunity. Rather than crossing your fingers that your Facebook fans will remember to slip on over to your ecommerce site to purchase the products you introduce there on social media, what if they could just buy it right away? That's how powerful the removal of friction can be, and that's why you might just want to turn your Facebook page into a store.
Fortunately, some of the heavy hitters in ecommerce can help you get your Facebook store up and running. If you already use Shopify, Bigcommerce, or Wix as your ecommerce platform, you're in luck. If you don't already use one of these platforms, have no fear. You can still make use of their Facebook apps to get what you need.
Shopify Facebook Store
Perhaps the easiest to use and most powerful, Shopify promises professional themes to help you maintain your brand across social media. All you have to do is add the app to your Shopify store, and they'll take care of the hard stuff. They also have several different apps that you can add to boost the various functions of your Facebook store.
What you can expect is a polished appearance that's easy to navigate and change to your specifications. The "buy" button right there in your customers' timelines means they can make a purchase without disrupting their surfing.
Bigcommerce Facebook Store
Bigcommerce is almost as popular as Shopify, having processed over $5 billion in sales as compared to Shopify's $10 billion. If you're already a Bigcommerce customer, have no fear. The steps are still straightforward; they just require a little more work from you.
If you use the Bigcommerce platform, you can find the instructions for SocialShop here. They also provide a video walkthrough for those who prefer to see rather than read. It's just a few steps to remove that friction and get buyers making purchases right there on Facebook.
Wix Facebook Store
Many ecommerce company owners use Wix. It's especially handy for those who aren't technologically savvy and don't have the startup funds to hire someone that is. That same ease of use is translated pretty seamlessly to the Wix Facebook shop, which is called Easy SocialShop. There are also plenty of apps that add to the shopping experience, just as Bigcommerce and Shopify offer.
The interface on the Facebook shop is very similar to the website builder, meaning you can drag and drop everything until you get it just right. To get started, you just add the app. Then, any of the changes you make to your website will be pushed through to the store. In other words, you don't need to remember updates for several different outlets.
All of these tools make setting up a social shopping environment easier than ever. Why would you pass on opening a Facebook store when it's so easy? Plus, those (nearly) 1.5 billion Facebook users are right there, looking for products just like yours in their timelines.