Last January, Facebook made a major announcement.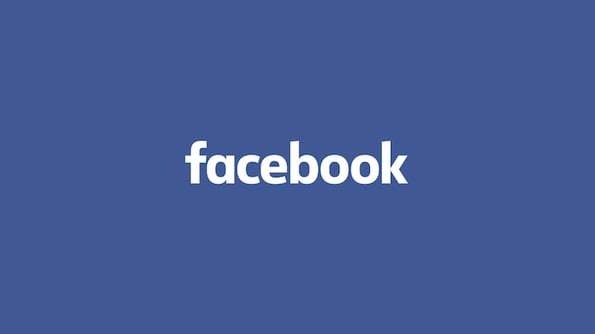 The social media giant said that, moving forward, it would overhaul its News Feed to shift the type of content users see first, and most often. The reason, according to the company's official statement: "So people have more opportunities to interact with the people they care about."
The change came in the earlier part of what would be some of Facebook's most tumultuous years in its history.
Only a few months prior, the company admitted that it had been weaponized by foreign actors to spread misinformation with hopes of influencing the 2016 U.S. presidential election. And that March, information came forward that personal user information had been improperly harvested and leveraged by voter profiling firm Cambridge Analytica.
By August, the News Feed algorithm change had resulted in a drop in engagement for Business Pages -- within some categories, by as much as 50%.
Source: Buffer
But a year later, a new study from NewsWhip says that engagement may have rebounded significantly in 2019 -- but with specific types and sources of content.
Here's a closer look at those numbers, and at the type of content that's shown the strongest performance in 2019 thus far.
A 54% Increase in Web Content Engagement
For part of this study, NewsWhip focused on engagement with Pages on Facebook to engagement with content shared on the social network.
To do so, the company analyzed engagement with about 27 million web articles to determine which topics, formats, and publishers saw their content being shared and interacted with on Facebook the most.
Between January 1 and March 10 of this year, NewsWhip found that web content -- that is, links to articles or content that appeared somewhere off of Facebook's native Pages or groups -- saw 1.5X more engagement on Facebook than it did during the same period in 2018.
Engagement with web content on Facebook saw an overall increase of 54%. Source: NewsWhip
The study also notes that, since much of the content shared came from other sources outside of public Facebook Pages, it could indicate that the News Feed algorithm change had its desired effect. That is -- users were engaging more with links shared by friends and family, as opposed to content from Pages.
Native Facebook Pages and Publishing
Overall Top-Performing Post Types
NewsWhip also examined the performance of native Facebook Page content in the time since the News Feed algorithm change -- and while the study didn't indicate any specific metrics around an increase or decrease in engagement with this content, it did find that certain formats outperformed others.
At the time it announced its News Feed algorithm change, Facebook said that live videos received 6X the engagement as prerecorded ones, suggesting that Page administrators might be able to strengthen their rankings but publishing more of this type of content.
But NewsWhip found that live videos actually comprised the lowest percentage of top-performing post content formats -- with photos dominating the top 10,000 posts.
Source: NewsWhip
Photos accounted for nearly half of the top 10,000 Facebook posts in 2019 thus far -- with native video, not live, trailing close behind.
These findings align with those discovered by Buffer last year, which said in its own Facebook Page engagement study that images, not videos, received the highest rate of interaction.
Source: Buffer
When it came to the average number of engagements per post content type, however, native video -- again, not live video -- outperformed photo posts, driving the highest average overall engagement in the period studied.
Source: NewsWhip
Shares and Comments
When it came to the average number of shares according to post type, native video continued to dominate content formats, and outperformed photos, live videos, and links.
Source: NewsWhip
However, live video finally topped the list when it came to average comments -- which could be explained by the breaking, viral nature of the topics that are often at the center of live videos, such as news, or other major, highly-discussed events like awards shows.
The high rate of of comments among live video content, then, could be due to the desire among users to participate in real-time dialogue around an event as it happens.
Source: NewsWhip
Interestingly, while photos were the dominant content category overall for the top 10,000 posts, they fell to the bottom of the list for average comments.
Looking Ahead
What perhaps stands out the most about that last metric -- with live videos outperforming other content formats when it comes to average comments per post -- is the potential conversational nature driving it.
As mentioned previously, the high performance of live video within the category of average comments could be explained by the breaking, viral nature live video subject matter, which is often more likely to spark more conversation. And that's exactly what Facebook -- specifically, its CEO Mark Zuckerberg -- has claimed to want for the network all along.
When the News Feed algorithm change was first announced last January, Zuckerberg pointed to a desire to have more "meaningful social interactions" take place on Facebook. In fact, in that same post, he pointed to the tendency of live video to encourage such dialogue -- noting that "there are many tight-knit communities around TV shows and sports teams," and that "we've seen people interact way more around live videos than regular ones."
Source: Facebook
But in more recent public commentary, Zuckerberg has seemingly shifted his stance on what "meaningful interactions" on Facebook look like -- and suggested that it's more likely to come in the form of private messaging, and not in reactions to public posts.
That was the thesis of a recent note published by Zuckerberg, in which he outlined a vision of these meaningful conversations took place with a heavy emphasis on privacy -- forecasting a "future of communication [that] will increasingly shift to private, encrypted services where people can be confident what they say to each other stays secure," and where that communication takes place on Facebook's suite of apps.
Which raises the question: Will these content engagement metrics become a moot, futile thing of the past?
Facebook already owns WhatsApp: an end-to-end encrypted messaging platform that it acquired in 2014 and only began to monetize last fall, when the app released an API for businesses to engage with customers by way of promotions or other encrypted messaging content.
Should that approach begin to span across Facebook's entire portfolio of products -- including its own core app and Instagram, which it acquired in 2012 -- the way we measure content or social engagement will shift entirely.
When the News Feed algorithm change was first announced last January, Zuckerberg pointed to a desire to have more "meaningful social interactions" take place on Facebook.
Instead of reaching and engaging as many people as possible, it seems, the focus will shift to the idea of smaller communities and networks: a vision that was actually first speculated by panelists from Facebook at SXSW 2018.
Despite one of the primary purpose behind the initial News Feed algorithm change being to prioritize content that would lead to the authentic engagement -- there were still likely to be users who felt uncomfortable with the idea of amplifying their voices in such a public venue, like a branded Facebook Page that can be viewed by nearly everyone.
Panelists discuss social media at SXSW 2018
That introduced the the need for what Facebook Design Lead Tutti Taygerly at the time called "smaller, more intimate networks" -- perhaps the type envisioned by Zuckerberg in the messaging-centric future he's outlined.
"Sometimes, it's easier to share more intimately in a group," Taygerly explained -- adding that the answer may lie in "smaller, more intimate social networks."
So what will content engagement look like in that type of digital environment -- especially when it comes to that from businesses?
Whatever it is, the hope is that it will spark the aforementioned (and somewhat dwelled upon) meaningful interactions -- without creating an echo chamber.
The broad takeaway and theme of these findings and these future plans alike is conversation, says Taygerly -- "something that's happening real-time, with a group of people."