"Unriddled" is HubSpot's weekly digest of the tech headlines you need to know. We give you the top tech stories in a quick, scannable way and break it all down. It's tech news: explained.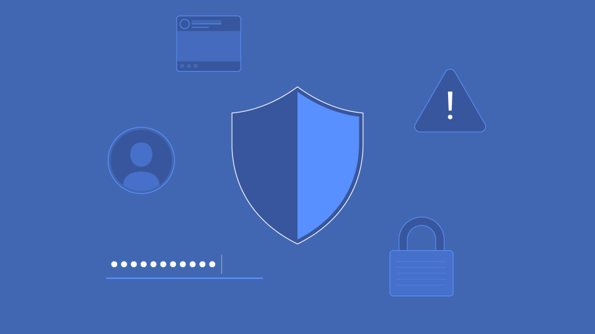 Facebook Dominates Headlines This Week
The Executive Exodus
Much of the past week's tech news pertained to Facebook -- and most of it was not exactly good.
One of the biggest stories to emerge from the social media giant is the departure of two of its top executives: Chief Product Officer Chris Cox, and VP of WhatsApp -- the encrypted messaging platform acquired by Facebook in 2014 -- Chris Daniels.
In an official written statement on his Facebook Page, Cox was somewhat elusive on his reasons for leaving the company -- though parts of it signaled that it was at least partially the result of Facebook CEO Mark Zuckerberg's recent remarks on shifting the company's focus to "private, encrypted services," with a specific focus on messaging.
"As Mark has outlined, we are turning a new page in our product direction, focused on an encrypted, interoperable, messaging network," Cox wrote. "This will be a big project and we will need leaders who are excited to see the new direction through."
Some have speculated that the departure of Cox and Daniels signals that "Zuckerberg [is] reasserting his authority," as Recode's Kurt Wagner puts it -- with many reporting particularly high tension between the CEO and Cox, one of Facebook's first employees and a close friend of Zuckerberg.
For WhatsApp, meanwhile, the departure of Daniels isn't the first major staffing shakeup experienced by the platform over the past year. Last May, the app's co-founder, Jan Koum, departed following a major user privacy scandal at Facebook. Read full story >>
The Great Outage of 2019
Only a day before the departure of Cox and Daniels was formally announced, Facebook experienced what some say was the greatest service outage in its history.
The outage -- which lasted about 24 hours -- impacted a host of Facebook's products, including its core app, as well as WhatsApp and Instagram. In a sign of modern demand for such apps, during the span of the outage, messaging platform Telegram said that it received 3.5 million downloads.
Yesterday, as a result of a server configuration change, many people had trouble accessing our apps and services. We've now resolved the issues and our systems are recovering. We're very sorry for the inconvenience and appreciate everyone's patience.

— Facebook (@facebook) March 14, 2019
Ultimately, Facebook blamed the outage on a "server configuration change," but the specifics of any residual damage remains unknown -- such as, for example, how much ad revenue was lost as a result of 24 hours without any user engagement. Read full story >>
How Should Social Media Platforms Handle Tragedies?
As Recode's Peter Kafka points out, platforms like Facebook and YouTube were designed for virality, and to "allow humans to share whatever they want, whenever they want, to as many people as they want" -- leading many questioning if video uploads should be blocked completely during such tragic events like the recent terrorist attacks in New Zealand. Read full story >>
Spotify and Apple's Public Showdown
Spotify has filed a formal complaint in the EU against Apple's alleged anticompetitive practices, which has been accompanied by a public campaign to dispute the behavior.
The campaign, which Spotify has named "Time to Play Fair," criticizes Apple's practice of charging a 30% fee on "content-based apps like Spotify," making it more difficult to compete with Apple Music streaming service.
Apple has since responded, claiming that its mission "has always been to grow the pie," and pointing the finger at Spotify for suing artists "after a decision by the US Copyright Royalty Board required Spotify to increase its royalty payments."
But Spotify CEO Daniel Ek has made sure to state that "this is not a Spotify-versus-Apple issue," and that the public campaign has more to do with promoting equal competition, and ensuring that "the same fair rules for companies young and old, large and small."
For context, Spotify is largely considered a direct competitor of Apple Music, raising what digital media analyst Benedict Evans calls a potential "argument ... that this is unfair competition." Read full story >>
Twitter Takes a Camera Cue From Snapchat
Twitter -- which recently launched a limited release of its new beta app, twttr -- is bringing a new feature to its core mobile app: a Snapchat-style camera. The new feature is being brought on in part to encourage users to share more visual content on Twitter -- including photos, videos, and live streams.
See it? Tweet it! Our updated camera is just a swipe away, so you get the shot fast. Rolling out to all of you over the next few days. pic.twitter.com/moOEFO2nQq

— Twitter (@Twitter) March 13, 2019
Once the new camera is rolled out, users can activate it by swiping left on their timelines, where they'll see a camera-shutter icon. From there, Twitter says it will suggest hashtags to pair with the visual content, depending on such signaling criteria as events happening nearby. Read full story >>
Native Shopping Within Instagram
In a move perhaps designed to compete with Amazon -- just speculating -- Instagram has rolled out a feature that will allow users to purchase products within the app, and without navigating to a third-party ecommerce site.
The feature, dubbed Checkout on Instagram, will only require users to enter their names, email addresses, and payment/shipping information once, upon their very first checkout -- which will then be saved for future purchases.
Source: Instagram
Instagram also says that, after making a purchase, users will receive shipment and delivery notifications within the app. Read full story >>
At SXSW, the Message Is Clear: "Premium Content Rules"
Whether the topic was news or entertainment -- the line between which seemed to blur over the past week -- there was a clear message at SXSW: "Premium content rules." But when it comes to supporting and allowing access to it, creators and consumers alike have questions. Read full story >>
How We View and Listen to Entertainment Content [New Data]
As per the above: "Premium content rules" was a message sent loud and clear at SXSW 2019. But when it comes to people's entertainment consumption behavior, what are they really watching and listening to -- and where? Read full story >>
The Coolest Stuff We Saw at SXSW 2019
That's a wrap on SXSW 2019! Check out this video to see the coolest stuff we came across at one of the year's biggest celebrations of all things interactive. Read full story >>