There are quite a few factors that go into what makes a brand "followable" in social media. Think about it from the follower's perspective: Why do you choose to 'Like' or follow certain brands on social networks like Facebook and Twitter?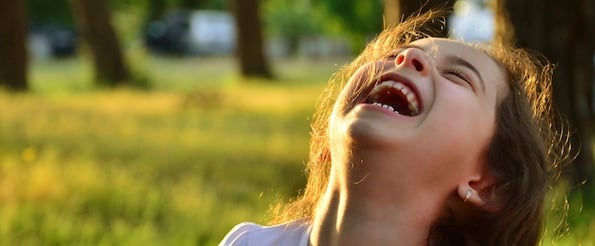 It could be because they share valuable, educational content that appeals to your interests and needs. Or, it could be that they give you access to exclusive deals, coupons, or other promotions. Or, maybe they're just ridiculously funny.
Truthfully, the best brands to follow in social media should probably have a combination of all those characteristics. But I'd venture to say that many of you are following a brand simply for its entertainment value. (I know I am.) You know -- the brands that really tickle your funny bone and sometimes even make your sides hurt from laughter.
And while it may not seem like a funny update has any value, surely there's value in showing off your personality and being a lovable brand, right?
So to help bring out your inner comedian, we've compiled a list of brands whose social media presence gives us the giggles. Check 'em out.
The Funniest Tweets & Social Media Examples From Funny Brands
1) Charmin
You mean the toilet paper company? Darn tootin'! Serving as the original inspiration for this post, Charmin's Twitter presence is definitely a must-follow. Just check out the following series of tweets to see what we mean. Charmin is a great example of a brand whose humor aligns with the products it sells. And don't you just love that #tweetfromtheseat hashtag?
That awkward moment when you use the work bathroom and the seat is warm. #shudder #tweetfromtheseat

— Charmin (@Charmin) October 7, 2015
#CharminAsks: What are you thoughts on streaming while streaming? pic.twitter.com/GgEjdbsm8h

— Charmin (@Charmin) December 7, 2015
#relationshipgoalsin3words Stay to gohttps://t.co/NJ8Wtegdtw

— Charmin (@Charmin) August 25, 2015
2) Taco Bell
Taco Bell is known for using humor throughout their marketing and advertising, and their social media accounts are no different. From witty one-liners to clever photo updates, Taco Bell's Facebook and Twitter presence is sure to make you crack a smile -- even when they just tweet a whole bunch of taco emojis and call it a day.
Good morning texts are cute, but have you tried bringing her Taco Bell?

— Taco Bell (@tacobell) January 3, 2016
Did you hear about our #TacoEmojiEngine? Tweet us a 🌮 + any emoji to see what happens. pic.twitter.com/siObNdcqnT

— Taco Bell (@tacobell) November 10, 2015
— Taco Bell (@tacobell) October 21, 2015
3) Innocent Drinks
Innocent Drinks is one of my favorite brands to follow on Twitter and Facebook. They may be a smoothie and juice brand, but most of their social media posts aren't about smoothies or drinks at all. Check out the examples below to see what I mean. We've always admired them for their consistently lovable branding. They're silly, fun, clever, creative, and always stay true to their brand personality.
There's a programme called 'Panda Babies' on ITV right now. PANDA. BABIES.

— innocent drinks (@innocent) January 31, 2016
Scientists* say buying our smoothies for half price on @Ocado makes you 67% more attractive. https://t.co/x0jUPY4PAX pic.twitter.com/knXVZF1KKW

— innocent drinks (@innocent) January 25, 2016
"Beavers?" If you're wondering what that's about, then you aren't alone. Here's an explanation -- which goes to show how clever their social strategy really is:
In this week's newsletter - beavers https://t.co/XM9qSDqNVP pic.twitter.com/Rj9INY1caM

— innocent drinks (@innocent) January 30, 2016
4) Old Spice
Old Spice is known for their funny -- and often ridiculous -- marketing content. And what better place to let their freak flag fly than on social media? Just take a look at their "About" descriptions on Twitter, as well as a few of the silly posts to Twitter and Facebook below. (My favorite might be their making fun of Twitter polls.)
Thanks to Old Spice's Hardest Working Collection, he was finally free of sweat's tyrannical rule, cellphone reception... gravity... and any remote chance of making his dental appointment at 3pm. #smellegendary

Posted by Old Spice on Saturday, January 9, 2016
Every day is abs day when you're a snake.

— Old Spice (@OldSpice) November 14, 2015
Which bar is longer?

— Old Spice (@OldSpice) October 23, 2015
5) JetBlue Airways
Exceptional customer service isn't the only thing JetBlue does well on social media. They're also a great example of a brand that sprinkles in just a little humor throughout its social presence. Not everything JetBlue posts is necessarily laugh-out-loud funny, but the brand does a great job of infusing some of its humorous personality into its updates, balancing informational content with lighthearted updates like the Facebook post you see below.
When you're visiting your ❤ & can't get through TSA bc you're more than 3.4 oz. #SnowmanDatingProblems #LDR #baggage pic.twitter.com/6tXaU7bttk

— JetBlue Airways (@JetBlue) December 1, 2015
It is now safe to bust a move about the cabin. #GronkIsMyCopilothttps://t.co/KeOXvAJ0NM

— JetBlue Airways (@JetBlue) November 16, 2015
They're even known for being humorous in their replies to customers' tweets, when appropriate. Here's an example:
6) Mars Curiosity (NASA)
As in, the lunar rover. These NASA-run social media accounts feature sassy, first-person updates from the rover itself, who incorporates funny pop culture references and a bold attitude. And, oh yeah -- its Twitter account has more than 2.2 million followers, and its Facebook page has over 1.1 million fans. Not too shabby, NASA.
I'm on a road trip to Mars' Bagnold Dunes. What's new with you? pic.twitter.com/Ruwj5jhM1V

— Curiosity Rover (@MarsCuriosity) November 21, 2015
No shame in my #selfie game. These pics help my team see the state of hardware over time. http://t.co/kQmYm7dUJ9 pic.twitter.com/CtSQODPofA

— Curiosity Rover (@MarsCuriosity) October 13, 2015
7) DiGiorno Pizza
Remember that time in 2013 when DiGiorno Pizza live-tweeted NBC's The Sound of Music and broke the internet? Here, let me jog your memory:
DOUGH a crust an unbaked crust
RAY, a guy that likes pizza
ME a pizza liked by a guy named ray
FAH no idea what fah is
SO so
LA a city
T tee

— DiGiorno Pizza (@DiGiornoPizza) December 6, 2013
So. Random. DiGiorno Pizza is one of the funniest (and downright strangest) brands to follow on Twitter. Their tweets are usually about completely random topics, which somehow tie back to pizza, cheese, delivery pizza, and so on. While their Facebook page is a whole lot tamer, there's also some good stuff in there. Their posts will have you thinking "...what?!" but laughing your butt off nonetheless.
Bringing new meaning to the "QB sneak." (w/ @MrLegenDarius & @robbyjayala) #MakeTheRightCall https://t.co/Ufe80wvrr8

— DiGiorno Pizza (@DiGiornoPizza) January 14, 2016
IT'S #NATIONALCHEESELOVERSDAY
EVERYTHING ELSE SHUT UP

— DiGiorno Pizza (@DiGiornoPizza) January 20, 2016
= the original love triangle

— DiGiorno Pizza (@DiGiornoPizza) December 7, 2015
8) A24
A24, the film studio that brought you Spring Breakers and The Bling Ring, has a refreshingly witty, edgy voice on its Twitter and Facebook pages that kind of sounds like your funniest friend posting his or her unfiltered musings. In fact, Zoe Beyer, the woman behind the Twitter account admitted she sometimes tweets things "with no regard for whether it's relevant to anyone besides myself." She says, "This is probably bad practice, but I think the film industry in particular can be so opaque, it is nice to know there are actual human personalities behind these companies. That's why, sometimes, I will tweet about exotic pets or the NBA. The idea is just to keep it authentic."
Their posts are a smattering of pop culture references and project promotions, which they manage to make really funny. Be warned, though: some of the language is NSFW.
Satan works at @mashable pic.twitter.com/l87rCj7GbU

— A24 (@A24) January 13, 2016
The world is scary and surreal. Oscar Isaac with this little Poe figure is the only thing that makes sense right now pic.twitter.com/SLQpyy7hT4

— A24 (@A24) December 17, 2015
9) Wendy's
The key to social media success for the folks at Wendy's? Simple, hilarious, and kind of ... mindless content. Forbes describes their content best, I think: "Unbelievably dumb stuff that's blow-milk-out-your-nose funny." Whether they create a graphic depicting plain fries dreaming about loaded fries or they're newsjacking #KissAGingerDay, Wendy's has tweets and Facebook posts that'll put a smile on your face.
The stuff fries dream about. pic.twitter.com/8F3wNcpHV9

— Wendy's (@Wendys) December 7, 2015
What's in a name? Everything. See Terrell Owens' outtakes from Gouda Bacon Cheeseburger: A Cheesy Underdog Story.https://t.co/I9GAABpLRL

— Wendy's (@Wendys) December 14, 2015
If you've got four bucks, you've got the 4 for $4 Meal. Take that, economy. pic.twitter.com/v8kmWW5E5l

— Wendy's (@Wendys) October 12, 2015
10) Moosejaw Mountaineering
The folks at Moosejaw Mountaineering call themselves "the most fun outdoor retailer on the planet," according to their Twitter description -- and they aren't lying. Their social media content is basically all funny stuff. Some is related to the outdoors, some isn't. Like A24, some of their Facebook posts sound like your best friend telling you an unfiltered story, like the MC Hammer example below.
Bigfoot is the Waldo of the backcountry.

— Moosejaw (@MoosejawMadness) January 31, 2016
This just in: Lasagna is just spaghetti cake.

— Moosejaw (@MoosejawMadness) January 17, 2016
You miss 100% of the tacos you don't eat.

— Moosejaw (@MoosejawMadness) November 25, 2015
11) Zendesk
It can be hard for B2B companies to find the balance between humor and professionalism on social media. But Zendesk is one of the B2B brands that's really nailed it. The folks on their social team use humor to elevate their message, make their posts stand out from the crowd, and infuse some lighthearted fun into an otherwise (*furrows brow*) pretty serious B2B world.
Fill-in-the-blank Friday: two #customerservice agents walk into a bar _____.

— Zendesk (@Zendesk) January 29, 2016
"Victoria Beckham would call you Supporty Spice!" Get your own personal cheerleader here: https://t.co/u0dW1eNba6 #custserv

— Zendesk (@Zendesk) January 24, 2016
Money is green, spreadsheets are blue, if you love numbers our Dublin Accounts Payable Administer job is for you. https://t.co/q3kVXRR63N

— Zendesk (@Zendesk) January 20, 2016
12) Whole Foods
Would you "Holla for Challah bread"? Whole Foods wants you to, and that's just one of its witty little Facebook updates. Mainly sharing recipe and food ideas through its Facebook page and Twitter feed, Whole Foods adds a dash of humor that makes it a lot more fun to follow than your average recipe source. We love their cheeky #HealthYeah hashtag, too.
If you don't like chocolate, don't click here: https://t.co/l9vhNPvhSS pic.twitter.com/xQI32DK257

— Whole Foods Market (@WholeFoods) January 30, 2016
You really should make your own salad dressing... It's really, really simple! https://t.co/X01h2dw38c #HealthYeah pic.twitter.com/A3AoB00y7z

— Whole Foods Market (@WholeFoods) January 22, 2016
13) Netflix
Whether they're poking fun at the characters in their TV shows or quoting one of their comedies, Netflix is always posting a myriad of funny social media posts to their Twitter and Facebook Pages. Most of them include short clips or GIFs of their shows, which serve as great visual reminders that we need to get watchin'.
Even Google doesn't have the answer. pic.twitter.com/B7x5jMPYRo

— Netflix US (@netflix) January 28, 2016
He will seduce you with his awkwardness. #Parenthood Season 6https://t.co/MWBEj4TXWm

— Netflix US (@netflix) February 1, 2016
Netflix and chill? No, really. pic.twitter.com/ezcZ7V0peN

— Netflix US (@netflix) July 22, 2015
14) IMPACT Branding & Design
Another B2B company to grace our list, HubSpot partner IMPACT Branding & Design definitely gets the value of comedy, offering a great balance of educational content and a few laughs every now and then on its Facebook page. While not every post from IMPACT is exactly a knee-slapper, it's a good reminder that a little humor can go a long way toward achieving likability.
15) Bissell
Bissell, the vacuum cleaner company (who would've thought?), knows how to crack a joke from time to time on their Facebook and Twitter pages. What's great about Bissell's humor is that it never sacrifices brand relevancy, as is evident by these smartly funny posts.
Think your pet is messy? Wait till you see https://t.co/vWWpIhcnjw. Not pretty, but pretty darn cute. #PetHappens pic.twitter.com/eM79ypeupF

— BISSELL (@BISSELLclean) February 1, 2016
We heard Boehner left you a smoky office, @PRyan. This ought to do the trick. (cc: @chucktodd) pic.twitter.com/8EYVBtFLqD

— BISSELL (@BISSELLclean) November 3, 2015
Did we just become best friends? https://t.co/orwkhbraH0

— BISSELL (@BISSELLclean) October 5, 2015
Tonight we¹ll be cleaning, and by cleaning we mean having a glass of wine and watching the #SmartClean Robot roam. pic.twitter.com/AEMvkRMwhG

— BISSELL (@BISSELLclean) January 8, 2016
16) Skittles
Skittles' social sense of humor is apparently all about being silly and ridiculous. But it definitely brings a smile to your face, doesn't it? Check out the examples below from Skittles' Facebook page and Twitter feed. They do a great job of using custom graphics to stand out in your feed.
I'm not saying eating Skittles Tropical will magically transport you to Hawaii for the Pro Bowl. But you could try? pic.twitter.com/zsh3vGM3me

— Skittles (@Skittles) January 30, 2016
You should give inspirational speeches! Can you sign my Skittles? pic.twitter.com/Ssqo9SSbjM

— Skittles (@Skittles) January 27, 2016
Quick, eat these Skittles. There's no time to explain. pic.twitter.com/AfAztSiOkV

— Skittles (@Skittles) January 22, 2016
17) KRAFT Mac & Cheese
Who knew elbow macaroni could be so funny? KRAFT Mac & Cheese's social media presence features noodle families, pokes fun at themselves for being such a casual and easy meal, and other mac 'n cheese humor. Oh, and we're really, really glad this packaging idea was a joke.
Everything is mobile these days, we believe your noodles should be too. #KDonthego pic.twitter.com/DxQWsKXZJu

— KD (@kraftdinner) April 1, 2015
Wow, even noodle families struggle to get the perfect holiday picture. Happy Holidays from Kraft Mac & Cheese.https://t.co/caulosJgQi

— KRAFT Mac & Cheese (@kraftmacncheese) December 21, 2015
What other brands can't you help from following in social media, even for just a good laugh? Share with us in the comments.
Editor's Note: This post was originally published in August 2012 and has been updated for freshness, accuracy, and comprehensiveness.