Did you know that 50% of Instagram users follow a business, and 60% actually use Instagram to learn about a product or service?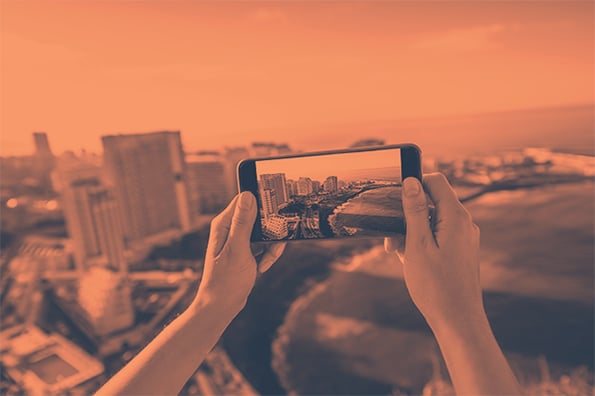 In fact, there are currently over 700 million Instagram users, and that number is expected to reach the one billion user milestone by the end of 2017. How's that for a potential audience for your business?
Instagram is one of the fastest growing social networks out there -- and with good reason! Businesses and individuals alike love connecting with each other through the image-dedicated platform by sharing inspiring images and videos with their communities.
For the marketers behind those brand Instagram feeds, it's important to keep your audience engaged and loyal to your brand to really take advantage of the expanding network.
Unfortunately, keeping your audience engaged is no easy feat. It requires constantly coming up with new ideas and creating a variety of content pieces to post every single day.
At HubSpot, our social media team works on our Instagram content schedule well in advace, making sure to keep a stock of posts handy to schedule out everyday. If you're a marketer wearing lots of different hats at your company, though, you may find it difficult to work far as far in advance.
But wouldn't be great if you had your whole month of Instagram posts ready so you can have one less thing to worry about?
Not sure how? Don't worry. We have a few tips to share.
How to Create 30 Instagram Posts in One Day
Creating a bulk of content for any channel requires a few hours of focused energy, some inspiration, and the right tools.
Before we dig in, be sure set aside time to focus energy on your Instagram content. Start by blocking off time on your calendar to create all of your posts. Start with two hours. We promise: creating 30 posts at once will be easier than you think.
Once you've found your focus, it's time to look for inspiration.
1) Look to your favorite brands for inspiration.
The best way to create variety is to get outside of your own bubble. Don't just look around your office or at your past Instagram posts to draw inspiration for new posts.
Instead, start your creative process by looking at the brands you personally follow. Look at brands you admire (or even your friends) and look at what types of posts people tend to engage with.
Getting inspiration from other people is one of the quickest ways to come up with new unique ideas. Or, if you want to even get out of the Instagram feed, check out Designspiration. It's a great collection of designs to get your creative juices flowing.
2) Start jotting down your ideas in one place.
As you look around Instagram and elsewhere for new content ideas, make a list of things you like and dislike. It can be anything -- colors, quotes, images, types of posts, etc.
Even if you don't use some of your ideas right away, it's important to keep a running list of the thoughts that flit through your mind when you're getting inspiration. After all, you never know where that idea might eventually lead.
3) Use a mixture of phone pictures and created pictures using a tool like Spark Post.
While many Instagrammers spend tons of time each day taking new pictures on their phones, you aren't limited to just posting photos that you actually go out and take. Instead, mix it up by having a stock of images you design alongisde those you take.
Pro Tip: Not a great designer? No problem. Use a free design tool like Adobe Spark Post. With their free templates and easy-to-use interface, you can make beautifully designed images in no time. To get you started, we have 30 free exclusive Spark Post templates to offer you in our 30 day Instagram guide.
To get you started, we have 30 free exclusive Spark Post templates to offer you in our 

30 day Instagram guide.
4) Use our 30 Day Instagram Guide and Free Instagram Templates to easily create 30 unique posts.
One easy way to come up with 30 unique Instagram posts is to focus on a new idea or aspect of Instagram each day. That's why HubSpot teamed up with Adobe Spark and Iconosquare to create this full 30 Days of Instagram guide.
Each day is focused on a different aspect of Instagram marketing. From different content creation ideas to promotional tactics to reporting and analysis, the guide is jam packed with ideas and examples from the best of the best.
The guide also includes 30 exclusive Adobe Spark templates for you to use to help you create your 30 days worth of Instagram posts. Check it out and get cranking!
5) Use a scheduling software like Iconosquare to schedule your content for the next 30 days.
Once you've successfully created 30 (or more) Instagram posts for the month, don't forget to get scheduling! Use a software like Iconosquare to schedule out a whole month's worth of Instagram posts, then let yourself relax!