So you're ready to start looking for a skilled freelancer to help your project (and productivity) take off?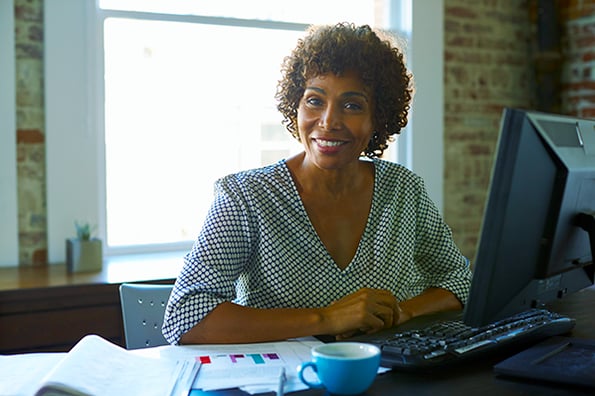 Whether you're engaging a freelancer for a small project or looking to bring them on for a longer engagement, here's what you need to consider to find and hire the best freelancer for your project.
How to Hire the Best-Fit Freelancer for Your Next Project
1) A well-laid plan for your project has to come first.
If you don't have a clear idea about what you need done, don't hire a freelancer -- at least not yet. Why? Before you can successfully source the best freelancer for your project, you need to know as much as possible about what you're engaging them to do. Be sure to provide a project brief with deliverables, timeline, and payment schedule. This is important for both sides:
From the freelancer's perspective, knowing the project and skills required up front helps them to determine if they're a good fit. A job post lacking the right information is often the first thing to turn a high-quality freelancer away.
On the client's end, you should be able to describe your goals in detail to help ensure the deliverables meet your needs. Have the logistics of how the freelancer will collaborate with your company ironed out so you can get started without wasting each other's time after the contract is signed.
This raises another question: Exactly how much do you need to know about your project? You'll definitely need to have an "eagle view" -- the high-level goals you're looking to accomplish with freelance help -- but you should also consider a "mouse view" -- the nuts and bolts of what you're comfortable delegating, who they'll need to be introduced to on the team, what systems and documents they need access to, and how the work will be coordinated internally.
2) With that information nailed down, write an awesome job post that appeals to the cream of the crop.
It's important to remember that you're competing for the best freelancers. Your job post should stand out in the crowd. The more detail you can provide about your project (say, niche tools or specific areas of expertise), the easier it is for freelancers to submit accurate proposals.
For example, say you need a mobile developer to help you build out your mobile app idea. Will it be native, hybrid, or cross-platform? What technology do they need to know to build the app? Then, what next-level features might the app include that the programmer should have experience building? Details like these will enable a potential freelancer to check off all the ways they're a good fit for your project.
A great job post follows a certain formula:
It reveals plenty about who you are, your business, and your objectives.
It leaves no room for guesswork about the work, deliverables, and deadlines -- but does leave room for discussion and input from the freelancer.
It includes as much detail as possible. This might require that you do a bit of research so you have a solid idea of what you need from them.
It indicates whether your preference for the project is fixed-price, hourly, or a longer engagement - but the freelancer may have good input here, too.
It lays out any competencies and experience the project requires.
3) Post a job and let proposals come to you, or proactively seek out the freelancers who have the skills you need.
If you know where (and how) to look, reviewing freelancer profiles online can yield some excellent prospects. Certain platforms make life easier by narrowing the search with filters for specific skills, languages, locations, and rates.
Keep an eye out for performance ratings, testimonials from past clients, and examples of prior work. Look for other signs that they're top talent: Upwork, the largest online freelancing platform, includes profile badges like the Top Rated badge, Rising Talent badge, and a Hubspot badge to indicate a freelancer is also a thought leader in his or her field.
Don't stop at posted profiles. Often, experienced freelancers will share their expertise and take the time to engage in online communities and discussions. Searching for a developer? See if they've contributed to a tech-related discussion on a site like Quora or StackOverflow.
4) Let freelancers in different timezones work to your advantage.
When you're reviewing freelancer profiles, don't let a different timezone be a disqualifier. If you're able to work out a system for communication during overlapping hours, having the increased coverage of someone working in part of the world when you're sleeping can boost productivity.
Ben Young, head of Nudge who frequently hires freelancers, says "the great benefit of having remote freelancers is suddenly you can have 16-hour a day coverage, 6 days a week. That incremental difference means your product iterates faster, bugs are handled quicker, and over a few years, suddenly you have a significant competitive advantage."
5) Don't be cheap.
"A mistake many people make is to be too cheap when paying a few bucks more will get you access to top-tier talent," Ben adds. "Paying a higher rate means you're getting the best out of tens of thousands of freelancers, many of whom have rates that they've worked hard to establish."
That doesn't mean they won't be willing to negotiate on a per-project basis, though, particularly if there's the prospect of more work down the line. A good rule of thumb is to gauge the complexity of your project and look for the appropriate level of skill. Know what you're willing to spend, and keep in mind that in many cases, higher rates mean higher quality.
6) Be as clear about your deadline as you can.
Timing is especially important because it can often be an immovable thing for both parties.
Have a tight turnaround? Include this in your job post, and discuss it with potential freelancers. They may or may not have other clients or projects going on that conflict or dial back their availability. Be sure to ask if your timeline is realistic and how confident they are about meeting your deadline. Also, a freelancer can help you estimate timing of a project if you're not sure how long it should take.
7) Consider how you'll protect your intellectual property (IP).
Protecting intellectual property is a common concern among clients. You might have grabbed a freelancer's attention with your job post but been intentionally vague -- so when it's time to provide more detail, discussing your ideas can be tricky. There's no copyrighting ideas, but you can opt to have your freelancer sign a non-disclosure agreement (NDA). Or, hire a freelancer through Upwork, which offers a terms of service agreement with a confidentiality clause.
This will allow you to have an open, productive conversation with your freelancer about the project without worrying about your IP.
8) Conduct a remote interview -- preferably over video.
Once you have questions lined up, it's time to set up an interview. Video interviews are a great way to meet a freelancer and chat with them "face-to-face." You'll likely be communicating via email in the future, so take the opportunity to ask specific questions and leave room for more off-the-cuff questions.
This is your chance to really "get a feel" for the freelancer. What would it be like working with them? Are they passionate about their work? Do they have additional ideas or suggestions? Are they looking to take on more responsibilities beyond this project?
A good fit is important, even with remote workers. Communication and collaboration are important and can really contribute to the success of your project. Source people who aren't just a good fit but who also align with your business. Having someone you feel comfortable with could be the difference between good and great work.
9) Vet potential freelancers with a quick test project before finalizing your choice.
Found a few candidates and need to narrow the field before you commit? Try a smaller project to see how things go.
Ben Young also suggested "Hire a few individuals on a test brief, see who works the best, then bring them onboard. We do this quite a bit, often using new people on test or experimental projects."
Having candidates tackle a small piece of the project lets you see how they work, adhere to timelines, and communicate, leaving you with a clearer choice, and a bonus: Your project will be that much further along.
10) Seal the deal with an offer and a thorough contract that works for both of you.
Once you've found that perfect freelancer, it's time to make an offer and work up a contract based on what you and the freelancer have discussed. Don't forget to take compliance considerations into account -- hiring a freelancer is different than hiring an employee and has its own ins and outs to keep in mind -- from legal and payment to communications -- that you might not be aware of.
In the contract, lay out terms:
What precisely is the work that the freelancer will deliver and when?
Is the project fixed-price or hourly?
If hourly, what is the hourly rate?
When and how will payment be made?
If fixed price, will you set up milestones during the project?
What milestones are there, and when should they be met?
All of the above tips should get you started off on the right foot working with a freelancer, and ensure you're both satisfied with the terms of your agreement. With that, you'll be able to start getting great work done, faster.