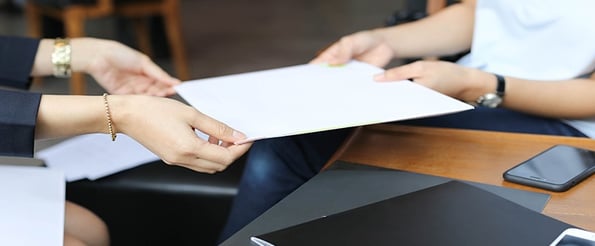 A central pillar for successful inbound marketing is the ability to forge a trusting relationship with your prospects and members. People can be influenced by the content your organization creates, but they love love love hearing from your current constituents more.
User generated content (UGC) is the ultimate form of social proof – that validation from outside sources that your organization is as awesome as you tell people it is. Over half of Americans trust UGC more than what you publish, and 84% of Millennials say they're influenced by the UGC you share on your own website.
Your members are your best advocates in encouraging your prospects to make the jump and join your organization. They have a credibility and authenticity that can't be manufactured.
Even better, think of it as crowdsourced marketing creativity and intel gathering. People are going to come up with fantastic memes and stories you'd never have thought of. They're also on the leading edge of what your prospects are talking about and what new platforms they're using to do it.
Time to get onboard the UGC train.
How to Use Your UGC at Every Stop Along the Inbound Marketing Path
You know your blog is an engine attracting new visitors to your website. Make it easy for those members with a good story to share it in their own words on your blog. You'll get some more spots filled on your editorial calendar. Your prospects will get to hear a personal perspective on the work and impact of your organization. And you get social proof!
Use various social media plug-ins throughout your website to encourage site visitors to spontaneously create and share their own UGC. You can embed a Twitter stream showing all your mentions, or a Facebook Comments box so you can distribute that content across both your website and Facebook.
Don't forget about placing social media sharing buttons in all the right places throughout your website and blog. Complement them with call-to-action (CTA) copy that encourages visitors to share their thoughts about your blog and website content with their own social following.
When you're nurturing prospects to become members, you might focus an email campaign on a member's email that you received. She might explain what motivated her to join or how she's benefited from her membership. Another option is to set up Q&A sessions between prospects and members as a live webinar, Twitter chat, or sub-reddit AMA – whatever platform makes sense for you. Don't forget to record or compile it so you can repurpose this UGC content in other formats!
Member generated content also influences other members, which you can use in member retention and re-engagement campaigns. When you have in-person events, always get some video that shows attendees. In most cases, your phone camera will work just fine. Video and picture UGS are especially popular, so encourage event participants to shoot and post their own images. You can drop these videos and images into membership conversion emails, blog posts, and social media content.
Ecommerce companies have long proven how UGC can attract and convert visitors. There's no reason nonprofit organizations should enjoy the same benefits.
"Alright, Sounds Great. How do I get all this UGC?"
That's what you're asking now. (This is us projecting some UGC on your behalf.) We've already shared a few ideas. A couple quick reminders:
A huge portion of UGC is created and shared on social media. Take advantage of a platform's tools to encourage, promote, and distribute what your community posts.
Some people will just naturally make UGC. If you want enough UGC to bring on a tipping point of usable content, you have to ask. Just like any other CTA you craft, be specific about what you're asking for and how they can take the action requested in attention-grabbing language. But don't forget to make it easy for them to share it with you, and the world, no matter what platform you're on.
One of your UGC asks can be a formal campaign. Run a contest. Starbucks' White Cup Contest got almost 4,000 pieces of UGC within three weeks. Read about some successful UGC contests to brainstorm some ideas that tap into your organization's mission. You then have your pick of the best, most compelling UGC to drop place throughout your website and drop into reports and presentations, as well as share via social media.
Your UGC is Already Out There
People are already talking about your organization, much of which is encased in the amber of the Internet. It comes up in Google searches and social media searches. Working with UGC isn't just smart marketing, it's a necessary part of staying in control of your organization's online reputation. One study found that 25% of the search results for the largest brands are actually UGC.
So get pro-active about how your UGC is created, used, and found. In today's selfie-world, people are obsessed with sharing their opinions and pictures. Fortunately, they're also insanely curious to see what others are sharing. And that's good news for you!