The landscape of content is evolving. In an age where most advertisements fall victim to the "skip" button, it takes something truly creative to make people pay attention.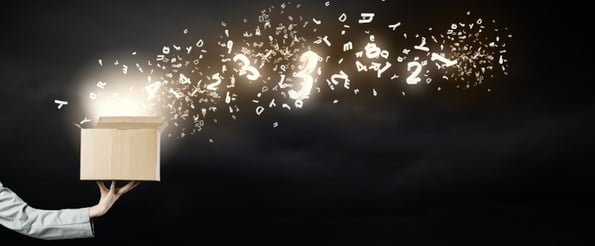 It's no longer enough to simply create a straightforward ad -- to shine, content must make us laugh, cry, think, and believe.
There is no bigger stage for celebrating advertising that moves us than the Cannes Lions International Festival of Creativity.
This year's recipients blur the line between marketing and art, delivering pieces of content that push the boundaries of media.
Get inspired by 21 of the best below.
Grand Prix Winners of the 2016 Cannes Lions International Festivity of Creativity
Film
Shoplifters
London-based communications agency adam&eveDDB mashed-up real security cam footage of shoplifters at Harvey Nichols stores with delightfully devious cartoon characters to create this extended spot for the retailer's freebie rewards app. (Spoiler alert: All the thieves get caught.)
Film Craft
Phelps
This gritty piece from Under Armour offers a peek into Michael Phelp's demanding training regimen as the champion swimmer prepares for his final Olympic Games this summer. Aptly set to The Last Goodbye by The Kills, the ad was produced by New York-based agency Droga5 and directed by Epoch's Martin de Thurah.
Titanium
#OptOutside
Venables Bell & Partners created this rebellious campaign for outdoor lifestyle brand REI, urging consumers to skip the mall and instead spend time outdoors on Black Friday. The call to ignore retail's biggest holiday was whole-heartedly answered by the hundreds of National Parks that opened for free on Black Friday in direct response to the campaign.
Integrated
FU 2016
With the 2016 presidential election rapidly approaching, advertising agency Bartle Bogle Hegarty saw an opportunity to insert Netflix's political drama House of Cards into the conversation. This ad took the show's main antihero, Frank Underwood, and cast him as a presidential candidate.
PR
The Organic Effect
To highlight the positive impact that eating organic food can have on overall health, the Swedish Environmental Research Institute IVL and its client, supermarket chain Coop, documented a family as they switched to a fully organic diet.
Creative Data
The Next Rembrandt
After analyzing more than 160,000 fragments from Rembrandt's paintings, ING and JWT Amsterdam 3D-printed a completely new piece of work in the revered Dutch artist's distinct style.
Cyber
Justino
Get your tissues out for this one -- Spanish agency Leo Burnett Madrid gives us the touching story of a night watchman in a mannequin factory who forms a connection with the day-time staff by arranging the mannequins in charming displays. When his colleagues win the lottery jackpot without him, something truly touching takes place. The Pixar-style tale was an ad for Anuncio Loteria de Navidad, the annual Christmas lottery in Spain.
Product Design
Jacquard Wearable Fabric
In a big step for the internet of things, the Google-owned Advanced Technology and Product Group (ATAP) developed a fabric that could reasonably be described as nothing short of magical. Comprised of a special, conductive yarn, Jacquard fabric has the ability to turn everyday items of clothing into touchscreen surfaces.
Media and Print & Publishing
McWhopper
This campaign from Burger King ended up bringing home the top prize in two categories after the original print ad launched an ongoing conversation in the media. Styled as an open letter to fast food rival McDonald's, Burger King invited the golden arches to "end the beef ... with beef" at at proposed pop-up restaurant in Atlanta. Even though McDonald's turned its fellow burger chain down, the Cannes judges thought that the campaign by Y&R New Zealand delivered.
Design
Life is Electric
Dentsu Inc. Tokyo's campaign for Panasonic poses the question: Can you see electricity? In a series of short films, they present simple but visually stunning metaphors which attempt to address the question.
Pharma
Breathless Choir
How do you maintain a love for singing when every breath is a battle? To promote Phillip's SimplyGo Mini, an oxygen device, Ogilvy & Mather London took 18 people with breathing problems and helped them learn to sing without wasting breath.
Outdoor
Brewtroleum
Drink more beer, save the planet. This is premise of DB Export's initiative to make biofuel from brewery byproducts. The ad, produced by Auckland-based Colenso BBDO, is actually a real project -- the yeast slurry-recycled fuel is apparently sold at every Gull gas station in New Zealand, giving consumers an eco-friendly excuse to pick up a DB six pack.
Glass
6 Pack Band
To combat discrimination against transgender people in India, Unilever tea brand Brooke Bond Red Label decided the best tool at its disposal was song and dance. And so the first transgender pop group, 6 Pack Band, was born. The group's creative covers of popular songs such as Happy blew up on social media in India and around the world.
Mobile
New York Times T Brand Studio
In an effort to bring news stories to life in vivid virtual reality, the New York Times took full advantage of Google Cardboard, a low cost VR viewing device. The news giant delivered Google Cardboard to the doorsteps of more than 1 million newspaper subscribers, inviting them to view stories live in 360-degree VR. Check out Displaced, a VR story about child displacement below.
Innovation
Google DeepMind AlphaGo
AlphaGo is Google's latest and greatest foray into artificial intelligence. The gaming bot, designed by experts at the Google-owned DeepMind in the U.K., managed to best the European grandmaster champion of Go in five out of five games. This is no small feat for AI -- Go is considered the world's most complex and strategic board game, with more game play options than there are atoms in the universe.
Creative Effectiveness
Monty's Christmas
We dare you not to shed a happy tear at the heartwarming Christmas ad that adam&eveDDB spun up for U.K. department store John Lewis. This commercial hits all the right notes for optimal holiday cheer -- childhood magic, true love, and an adorably plump penguin.
Digital Craft
Recollection
For their tenth anniversary, French music company Because Music enlisted the help of 84.Paris to build an interactive, multi-media experience celebrating its artists. The project invites users to click, drag, and tap to change the music on this creative retrospective tour.
Radio
KFC's The Everyman Meal
This radio ad from Ogilvy & Mather Johannesburg presents a series of hesitant men confessing their un-manly traits ("I like cherry chapstick" and "I like Pinterest") while a deep-voiced narrator reassures them that they're still men.
Direct
The Swedish Number
If you ever find yourself pondering a trip to Sweden and in desperate need of a tip about night clubs, ice fishing, or meatballs, the Swedish Tourism Association has you covered. Launched to celebrate 250 years since the abolition of censorship in Sweden, The Swedish Number is a simple phone number anyone can call to be connected with a random "Telephone Ambassador" in Sweden.
Health and Wellness
Project Literacy
In an effort to put global illiteracy on millennials' radar, FCB Inferno produced an alternative version of the alphabet song for Pearson. The video pulls the curtain back on 26 shocking consequences of illiteracy -- one world evil for each letter of the alphabet.
For Good
Unfairy Tales
This series of animated shorts from 180LA and UNICEF start out like fairy tales, but reality slowly creeps in; each tale is a real story from a Syrian refugee child, prompting the conclusion that, "some stories were never meant for children."