Instagram is taking on media giant YouTube with the latest addition to their social media platform: IGTV. The Facebook-owned company is looking for a way to expand its offerings, reach new customers, and increase usage on their app -- even if it means borrowing from another platform's users.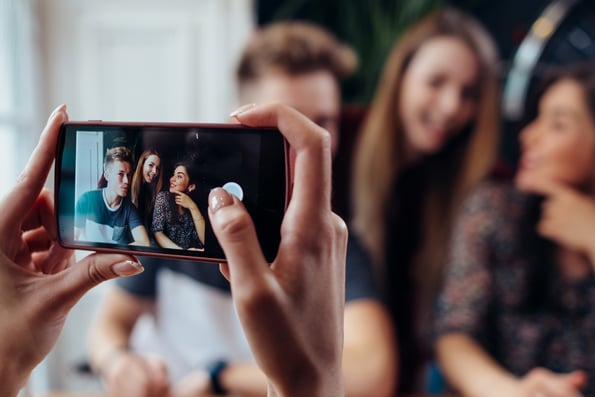 IGTV is still relatively new, and brands are looking for ways to leverage the feature to their advantage.
However, there's definitely some confusion surrounding the feature and whether or not brands should use it
What is IGTV?
IGTV is Instagram's newest platform for long-form video. It accommodates videos that are up to an hour, and allows creators, Instagram's most affluent users, and brands to post. The founders of Instagram hope that this will create more of a "surfing" environment on the app, and encourage users to spend more time on Instagram.
IGTV is different from Instagram stories because creators have a separate channel solely for IGTV, where their footage can be stored within their account. There is also a separate IGTV app that Instagram is asking people to download. The platform focuses on the use of vertical video, which, while commonly used, is not as widely suggested as horizontal videos on other channels like YouTube or Facebook.
Why are brands paying attention?
IGTV is yet another feature on a rapidly-growing platform that brands can use to connect with consumers. As with all its features, Instagram is pushing the use of IGTV by adding notifications for new videos and giving it priority within the app.
No matter where your posts may fall on a user's feed, your IGTV post will be at the top with a visible notification, which is great for brand awareness.
What is holding some brands back?
The release of IGTV doesn't mean you should repurpose old horizontal content. Instead, it's time to start anew and embrace vertical video. Therefore, brands need time to adjust and create content to fit this new format.
As of now, IGTV only provides very basic insights, and you can't pay to boost a video, which makes it difficult for brands to prove ROI. 15 days after the feature came out, there was already a major drop in usage. Some brands are still waiting to see if it sticks before diving in.
IGTV is a brand-new feature on Instagram and could be a great tool for marketers to use to make their brand stand out. If you can get ahead of the trend and roll with the punches, you could potentially win big. Even if this new feature doesn't rise to expectations, you'll learn something by jumping on the bandwagon.
Four Examples of Brands Who Are Killing the IGTV Game
Spotify is using the new feature to share stories behind the artists available on the music-streaming app. The brand is also adhering to the trend of vertical formatting to ensure the stories feel more personal, less produced, and more in touch with their audiences.
Vistaprint is using the platform to share stories that resonate with their consumers. They are capitalizing on the longer opportunity, while also keeping with the vertical format. By sharing stories about small businesses that are uplifting, they are able to increase reach on the platform and elevate the meaning of their brand.
Airbnb started using IGTV soon after it came out -- a great example of a brand that experiments with new opportunities. Airbnb promotes the locations they have available on their site through longer educational videos about each location.
Vox is using IGTV to share its latest news stories via video. Vox is a great example of the shift towards video in news and media. The brand is riding the wave and entering a realm that is relatively untapped within Instagram.
So why should your brand consider IGTV? You might want to be the first users to shift to vertical video on an app that has hundreds of millions of users a day. Sharing long-form content allows you to tell deeper stories and get closer to your audience by showcasing different dimensions of your business. While IGTV may not take off, the social platform is doing everything it can to promote the new feature, which gives you a chance to leverage that promotion for your content.