Collectively, Instagram and Snapchat attract 687 million daily active users. Their large audiences make them both great platforms to market your brand -- but if you're working at a small company and can't justify spending your resources on both, which one do you choose?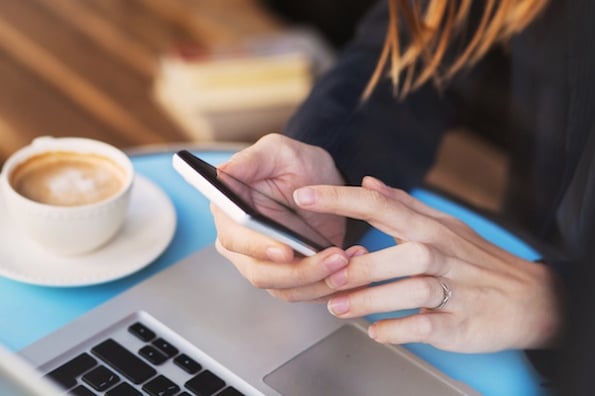 Since both platforms increasingly overlap in features, function, and advertising components, it can be hard to distinguish the unique elements that make one a better fit for your business.
If you're at a crossroads and unsure which direction to take, we've got you covered. We've compared six major categories within both apps to help you decide which one is the best fit to market your business.
Instagram vs. Snapchat
Instagram will be a better option for most businesses. It offers cheaper advertising options, free analytics, and a public profile, making it easy for anyone to access your business's information and content at any time. Snapchat might be more ideal if your audience is primarily teens and young adults.
1. Audience
Winner: Instagram
Instagram wins big-time when it comes to numbers alone. With 500 million daily active users, Instagram has an audience almost three times larger than Snapchat's (which has 187 million daily active users).
But quantity isn't the only thing that matters here: 45% of Snapchat users are between the ages of 18-24, and that group spends an average of 40 minutes per day on Snapchat -- which is more time than they spend on Instagram. Almost half of Snapchat users aren't even on Instagram. If you intend to target a young demographic, Snapchat might have a more ideal audience for your business.
Instagram, on the other hand, generally caters to an older demographic: 59% of all internet users between the ages of 18-29 use Instagram, and 33% of internet users between the ages of 30-49 use it. If your ideal audience is an older demographic, or if you haven't fully established your brand and want to reach as many people as possible, Instagram might be a better long-term fit.
2. Filters
Winner: Snapchat
Although Instagram has tried to create nearly identical filters to Snapchat on Instagram Stories, Snapchat's filters are still unbeatable. Snapchat is especially unique when it comes to filter animations: if you use the dog filter on Snapchat, you don't just look like a dog, you also move like one. If you stick out your tongue, it wags like a dog's tongue.
Mic.com supports the perspective that Snapchat's filters are better: "Snapchat has a lot more filter choices but Instagram offers a few of the same. For instance, the photo-sharing app has its own variation of the "flower crown" filter but it pales in comparison to Snapchat's."
Snapchat also offers augmented reality effects, something currently unmatched by Instagram. For instance, you can put dancing hot dogs in your pictures and videos of the real world.
3. Stories
Winner: Instagram
In terms of design, there aren't many big factors that separate Instagram Stories from Snapchat Stories. But there's one critical thing to note: when you begin viewing one person's Instagram Story, you're seamlessly transitioned into the next person's story unless you click out. This creates a more addictive experience and keeps you in the Stories feature longer.
Most of your Instagram followers will see your story simply because they were already in the feature, making it more ideal from a business perspective.
With Snapchat, viewers are asked if they want to view the next person's story. Your followers have the option to click past your story without opening it, which isn't ideal for your business.
Instagram Stories are designed to ensure you watch all your follower's stories, which is likely why TheAmplify reported a 28% higher view rate on Instagram Stories over Snapchat Stories.
4. Advertisements
Winner: Instagram
Undeniably, Instagram advertising is growing: according to Klear, the amount of ads on Instagram grew 28% within six months in 2017.
Instagram ads have proven to be a worthwhile investment, too: at least 30% of Instagram users have purchased a product they first saw on Instagram. Since Instagram is often used to portray people's ideal versions of their lives, it makes sense that it would also be a good place to evoke that envious "I've-gotta-have-that-now" feeling.
But the main reason Instagram wins is because it offers much cheaper forms of advertising than Snapchat, with the average cost-per-click being between $0.70 and $1.00. There are more free analytics tools available to measure your success on Instagram. You can also run Instagram ads, and measure results, within Facebook's Ad Manager, which is especially convenient if your business also uses Facebook as an advertising platform.
In comparison, Snapchat doesn't offer any analytics tools except for ads, and those tools aren't free: Snaplytics, one Snapchat analytics tool, costs $19 per account per month. Currently, most marketers see Snapchat as an "experimental" advertising opportunity and only risk a small amount of their total marketing budget (with more of it going to Facebook, Instagram, and WhatsApp).
Although marketers have been dissappointed with Snapchat as an advertising platform, Snapchat is certainly trying: it has deals with major media companies such as NBCUniversal, and allows those producers to sell sponsorships and ad slots within their programs. Snap is also developing commerce capabilities, which would let advertisers sell straight from the platform. So while Snapchat loses for now, it's certainly putting up a fair fight to reclaim the lead in the future.
5. Sponsorship Campaign Reach
Winner: Snapchat
As we mentioned in the previous section, Snapchat is more expensive than Instagram, but it could be a better use of your money depending on your budget and desired market. For instance, creating a sponsored lens on Snapchat costs upwards of $300,000 for one day, but it leads to a big payoff: Gatorade created a lens filter during Super Bowl 50 so NFL fans could pretend they were showering themselves in Gatorade. The lens got 165 million views, and triggered an 8% increase in purchase intent.
Snapchat ads also get 1.5 times more visual attention than Instagram, making it a clear winner if you have the budget for it.
6. Discoverability
Winner: Instagram
If I'm contemplating following a business on social media, I need a preview of their content before I commit to follow them. If the business is good, and they offer quality content in their images and stories, I won't be able to resist.
Instagram is a better tool for discoverability because it offers your business a public profile option, so potential followers can check out your content whether or not they've agreed to follow you.
Your profile on Snapchat, on the other hand, can only be viewed by people who have added you. This barrier could prevent users from adding you on Snapchat, since they can't preview your Snapchat content beforehand and essentially don't know what they're signing up for.
Plus, there isn't a lot of information available on your Snapchat profile. All the snaps and stories you create dissappear within 24-hours. On Instagram, followers can find your public profile and see all your posts, whenever they want. They can also find important information about your business, including a link to a website or blog, and company information like store hours or an address. Your Instagram profile can essentially offer as much or as little information as your followers want, making it an easy transition when your followers want to make a purchase.
Final Things to Consider:
Although Instagram won four categories out of six, there are still a few major things to take into consideration when choosing an app for your business. First off, over 95 million photos are shared on Instagram daily, so 70% of posts are never seen. If you think content overload might overshadow your business, consider using Snapchat, at least supplementally.
It's also important to note that although Snapchat's 24-hour limit makes it hard to showcase an impressive profile, there are some major perks to the temporary nature of Snapchat. Businesses can take advantage of the 24-hour limit by posting last minute contests, deals, or free giveaways. GrubHub, for example, hosted a weeklong scavenger hunt called "SnapHunt." On each day, GrubHub posted a new challenge for followers to complete, and at the end of the week gave out a $50 prize for free takeout. GrubHub saw a 20% increase in Snapchat followers during the week.
You should also compare the type of content you'd produce on each app: on Instagram, images are typically edited and filtered to appear more professional, and are higher-quality as a result. On Snapchat, images are typically raw, unedited, and more authentic.
When you're deciding between the two apps, discuss with your team what type of content you want to produce. If you're struggling to appear accessible and "down-to-earth" to your demographic, perhaps creating authentic Snapchats is the way to go. If you're attempting to establish a more well-known and established brand identity, it's inarguable that Instagram can help you more.
Depending on your content goals and audience's preferences, you might want to try both for a little while before making a final decision: using Instagram to create a professional and sleek brand image, and using Snapchat to showcase a more authentic, goofier side to your brand.
Ultimately, you'll want to choose the app that makes the most sense for your audience and your brand.
Lastly, remember why you're doing this. Sure, it's fun to reach a lot of people, but it's more important to create engaging content that resonates with your ideal audience and establishes deep relationships with potential customers, long-term.