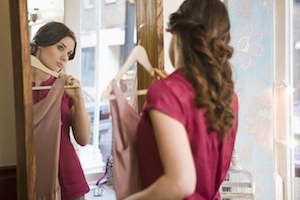 Every time I find myself interviewing for a job, I feel lost at what to wear. I roughly know the difference between "business casual" and "professional dress," but when push comes to shove and I'm rifling through my closet to find something appropriate for a company I've probably never visited before, I completely blank.
But dressing for an interview shouldn't feel like the hardest part of your interview process. You need to work hard to perfect your resume, nail your phone interview, and impress multiple people in an in-person interview.
Luckily, someone's come to the rescue to save us all from the interview attire anxiety. Talener, a staffing agency, created the SlideShare presentation below. If you're curious to find out what the heck "business casual" actually means and get some tips for acing the attire part of your in-person interview, flip through the slides. By the end, you'll be able focus on what really matters in the interview: showing that you're the best candidate for the job.
What other tips do you have for dressing the part on an interview?
Originally published March 05 2014, updated July 28 2017