Seemingly out of nowhere, Instagram took the world by storm and became a social media hub for hundreds of millions of people. As of October 2015, there are 400M+ daily active users, 80M+ photos per day, and 3.5B daily likes.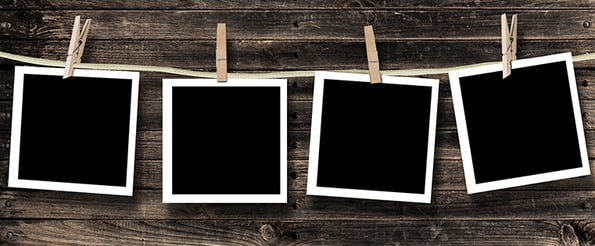 For publishers looking to build an audience, the opportunity on Instagram is massive—publishers like Mashable, National Geographic, and Vogue have all had success in growing their follower counts from zero, to hundreds of thousands, and even millions. The reason? Instagram is a powerful storytelling medium, and with just one photo, brands can capture their audience's attention, inspire dialogue, and build their companies' narratives.
The power of Instagram is undisputed, but is it right for your media company? This question is a tough one to answer. For your Instagram strategy to take off, you need to do more than start posting photos. You need to come up with a visual style guide, figure out what types of images to share, and figure out how your efforts fit into your circulation strategy. Not to mention, you're likely present on other social networks like LinkedIn, Facebook, and Pinterest already.
If you're present in too many social media channels, without the people-power, you'll risk spreading your efforts too thin. If you're considering being present on Instagram, you need to be ready to double-down and invest in the right resources.
If you're on the fence about whether to take the jump and develop an Instagram presence, the following SWOT analysis will help. Let's get to it.
Strengths
The biggest strength of Instagram is its community and value proposition. People on the platform are sharing beautiful, inspiring photos for others to appreciate. By being a part of this ecosystem, your media company will find new touch points for reaching and communicating with your audiences. Not to mention, Instagram is low-touch and extremely efficient on the user side: how many photos could you swipe through in an hour when you're taking a brain break? Most likely, you can digest more photos than blog posts or ebooks.
There are several other strengths to consider:
Massive audience reach
High engagement levels
A way to engage with audiences that adds value and isn't salesy
Hashtags to capitalize on real-time trends
A way to engage with readers and prospective readers in a channel that they love
Weaknesses
From a publisher's perspective, Instagram's biggest weakness is that its web traffic is self-contained. Currently, there is no way to link to your site or drive traffic from the platform. If you build an audience on Instagram, you're going to need to engage with them on the platform.
As a publisher, web traffic is the bread and butter of your company. Not to mention, publishers are always in a crunch for more eyeballs. If you're looking for a low-hanging burst in website traffic, Instagram probably won't help: your best option here is likely a focus on SEO or paid channel advertising.
What's important to keep in mind, however, is that web traffic market share is getting more difficult to attain. You can't just compel people into clicking your links: you need to provide information or an offer that delivers a strong value proposition. That being said, Instagram can help you reinforce your media company's brand identity.
Instead of thinking about Instagram as a way to drive traffic, think about it as a top-of-funnel marketing investment. With this perspective, some companies will want to delay their decisions to join Instagram: for instance, you may want to wait until you've already developed a steady, repeatable traffic stream and have the resources to invest in more top-of-funnel activities. The right path forward depends on the stage of your company.
Opportunities
As a relatively new social media platform—compared to Facebook and Twitter, which are both more established—Instagram is a space that is still being defined: the company is still testing monetization and traffic circulation features. Joining the platform now will have its advantages because you can study engagement patterns and set your own trends. There's a strong window of opportunity for your media company to establish itself and build a presence.
Eventually, there will likely be algorithms to fight and competition through paid channel advertising networks. By getting into the ground floor early, however, you'll be in a great position to explore new opportunities as Instagram as they arise. WIth an established following, investment in PPC will go further. Not to mention, you can also test the company's up and coming monetization channels to carve out new revenue streams for your advertiser partners.
It's a story in the making, and your brand can become a core part of it.
Threats
Just like any other social media platform, the Instagram ecosystem is changing. Over time, it's going to become competitive—especially now that the company has an open ads API that allows for tasks including scheduling and publishing content.
This technology will give established players and big, resource-driven organizations a competitive advantage. But here's the thing: the ecosystem is still early enough that any company could become a dominant player.
You shouldn't let future competition scare you. You're a competitive player right now.
Final thoughts
Instagram is a platform with immense potential. It's also an ecosystem with an early market opportunity for building an audience. Before you take the jump and invest in building an Instagram presence, however, you need to make sure that the social media network is the right fit for your needs. Do your due diligence, and commit to the marketing channels that are right for you.