You've heard it from us before: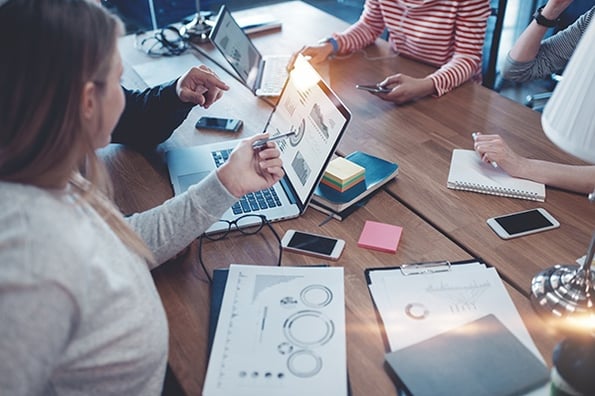 "The way consumers prefer to access content has changed."

"We're seeing a fundamental shift in the way we market and sell products."
"Buyers are no longer okay with outbound emails and cold calls. Instead, marketers need to create and deliver content that meets the consumer where they already are."
While all of those things are true, you may want to know which preferences have changed and how to meet consumers where they already are, right?
After all, not all consumers have the same preferences. Marketing is not a one-sized-fits-all-solution.
Our HubSpot Research team knows that marketers need more information on what consumers want. But we also know that not all consumers have the same preferences. That's why every year our Research team surveys consumers from all over the world to collect original data on content consumption preferences.
What stood out this year is this: while the average consumer preferences might show certain trends, you need to get granular with your data if you want to truly understand how different segments of consumers interact. Namely, consumers in different age groups have vastly different preferences when it comes to consuming, accessing, and discover content.
For example, millennials, an age group which roughly spans 18 to 34, aren't just buying sneakers and gadgets anymore. Increasingly, millennials comprise a cohort of people purchasing homes, baby clothing, and B2B software. And their strong preference for video, social, and mobile-first content has implications for marketers working across an expanding array of industries.
Are you marketing effectively to different age demographics? Let's dig in and find out.
Mobile First
For years, we've heard hype about mobile taking over desktop in traffic and search. But is the increase in mobile usage because everyone is using mobile more, or is it really just that certain age groups are?
Below, you can see the breakdown of device usage by age. Overall, mobile usage beats out desktop by only 5%, but when you break the data down by age group, the differences are clearer: it's not everyone, it's young people.
Mobile phones are an integral part of modern life. Consumers aren't just using their phones to browse the internet when they're commuting or on the go. Many admit they use their phones before they sleep, after they wake up, and even in the bathroom throughout the day.
Delivery and Discovery
What about accessing content? How do age groups differ in the way that they access or search for content?
Unsurprisingly, consumers in all age groups go to Google and Facebook to catch up on news and lifestyle stories. However, this is true even more so for younger age groups, while older age groups are still more likely to access stories via publication websites, mobile notifications, and email newsletters.
Format Preferences
What about your content creation efforts?
HubSpot Research also found clear differences in the content formats age groups prefer to access. Namely, millennial respondents show the strongest preference for video and social content.
In contrast, Gen X and Boomers prefer more news articles, research reports, and email content. Most traditional written content teams still have interested readers, they just might have more interetested readers in the older age brackets.
The Death of Email
Lots of brands, including HubSpot, have been discussing whether email is "dead." While we think email is still a valuable channel when used wisely, that's not to say every audience wants to see more email over other channels. Millennials want to see more videos from brands they support and far fewer want to see emails.
Meanwhile, more Gen Xers want emails/newsletters from a brand than any other type of content.
Content consumption preferences have changed over time.
However, much of that change has to do with what different age groups are used to consuming. As millennials get older, we'll very naturally see a shift towards their content consumption preferences. Remember, though, This is true for every new generation. Marketers have to adjust their marketing patterns to the way consumers buy, sell, and consume.
We've talked through some of the main trends by age group, but what about other trends? What about ad creative preferences, geographic differences, and ways of audience engagement?
HubSpot and Ceros recently teamed up to create a fully-interactive guide on the most important Content Marketing secrets of 2018. In it, you can unlock additional data we haven't yet covered in this blog post. Click here to unlock 10 Content Marketing Secrets Every Marketer Should Know.