"Unriddled" is HubSpot's weekly digest of the tech headlines you need to know. We give you the top tech stories in a quick, scannable way and break it all down. It's tech news: explained.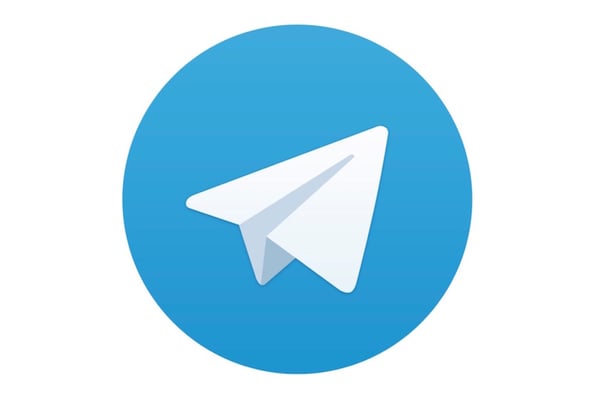 The Path to Messaging Proceeds
Threads Arrive to Messenger
Nearly three weeks after Facebook CEO published a 3,200-word blog post describing the company's slow, strategic pivot to "private, encrypted services" like messaging -- it began rolling out threaded messages on Messenger.
With this new feature, which is slated to launch for Messenger's 1.3 billion users worldwide -- conversation participants can directly reply to a specific message by pressing down on the next, tapping a "Reply" icon, and respond accordingly.
The new threaded replies feature ideally works best in a group chat, where users can reply directly to one participant's individual message without involving the entire group, and without having to create a separate conversation.
The new feature arrives about a month after Messenger began allowing users to unsend messages on the platform. Read full story >>
Telegram Makes Moves Toward Private Messaging
Telegram, which describes itself as "a cloud-based mobile and desktop messaging app with a focus on security and speed," has taken a cue from the recent public dialogue around private messaging -- by introducing "anonymous forwarding."
With this new feature, users can forward any message they've previously sent, and it can't be traced back to their accounts. Instead, the message will just display for the forward recipient with "an unclickable name in the 'from' field," the company says in an official blog post. "This way, people you chat with will have no verifiable proof you ever sent them anything."
Source: Telegram
Telegram has rolled out anonymous forwarding alongside an "improvement" to its own unsending feature, which previously only allowed users to delete sent on both their end and the recipient's within 48 hours of sending it. Now, the company says, there's no time limit to unsend a message. Read full story >>
Google's Dedicated Hotel Search Site
Seeing that it seems to have a dedicated search site for many other travel-related items -- maps and flights, for example -- it was only a matter of time before Google launched a dedicated search engine for hotels.
The new hotel search site comes with a range of filtering options -- similar to its flight search site -- ranging from budget, to average guest ratings, to amenities like pools and gyms.
The visual results display, meanwhile, bears an uncanny resemblance to that of Airbnb -- leading some to wonder if a vacation rentals will soon be added to Google's portfolio of travel planning tools. Airbnb, meanwhile, received more U.S. consumer spending than legacy hotel brand Hilton did last year. Read full story >>
Video Ads Could Be Coming to Amazon's iOS App
Following Instagram's recent introduction of in-app shopping, Bloomberg reports that Amazon is beta testing video ads on its iOS shopping app.
Amazon -- which has been encroaching on Google and Facebook's "duopoly" dominance of the U.S. digital ad market -- is reportedly exploring another revenue model by way of selling video ads, which would appear within search results on the app.
That strategy is one that Amazon has successfully implemented on other platforms, including its desktop site, where all above-the-fold search results are ads.
The previous "lack of video content" on Amazon, writes Spencer Soper, "revealed a weakness in shopper engagement and product discovery other sites were doing better." Read full story >>
A Year After Facebook's Big News Feed Algorithm Change, What Kind of Content Does Best?
Last January, Facebook made a significant change to its News Feed algorithm -- and said it would once again focus on friends and family. A year later, here's the type of content that's showing the strongest performance. Read full story >>
Music to Our Ears: How Bose Is Reframing Augmented Reality
Hands-on with Frames: Bose's new augmented reality glasses. Here's what we saw, heard, and learned about how the company is reshaping AR. Read full story >>
Apple Card, Ad-Free TV, and Oprah: All the Highlights From This Week's Apple Services Event
A new Apple credit card. A streaming TV platform to (maybe) rival Netflix. Many celebrities -- but even fewer details. Here's what you missed at Apple's long-awaited services event. Read full story >>
Virtual Reality Could Become Ubiquitous. But Can It Be Monetized?
The debate continues on what makes a better use case for virtual reality: business, or consumer. But there's a place where both intersect in immersive technology: monetizing it. Read full story >>