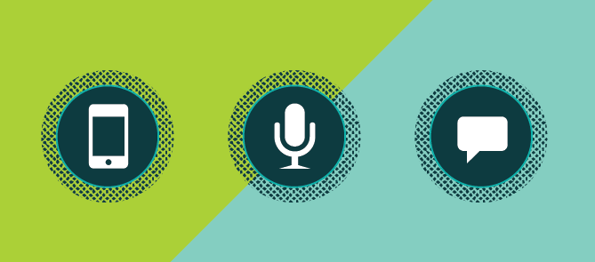 "Getting found" isn't a new phenomenon for inbound marketers. In fact, being searchable is one of the founding principles of inbound marketing -- a principle that continues to evolve as consumers begin to change their habits and innovative new technologies start to emerge.
According to the 2016 State of Inbound report, 66% of marketers agree that growing SEO is their top priority for 2017. And while Google's algorithm updates as we known them have notoriously favored text-based updates for desktop and mobile, gaining SEO momentum in the future requires marketers to shift their focus a bit.
What about voice search? Or how about SEO for other platforms such as Facebook and Medium? Users have reached a point where they're looking beyond Google in favor of more unconventional search engines such as social networks, bots, personal assistants, and messaging apps.
What does this mean for marketers? Well, people change. Habits change. Technology changes. Which means inbound has to change, too. To help you keep pace on the SEO side of things, check out the infographic below -- and then head to stateofinbound.com for even more information on where SEO is headed in the future.
What do you think about the future of search? Leave your comments below or engage with us on Twitter using the hashtag #FutureofInbound.