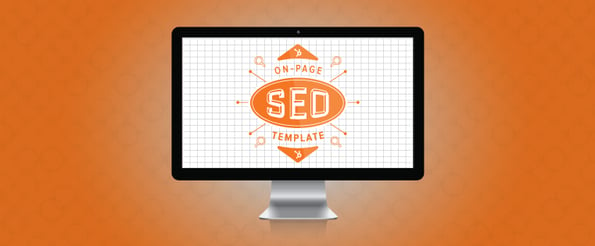 We all know that optimizing your website -- both for searchers and search engines -- can do wonders for your organic traffic and lead generation efforts. The tricky part, of course, is figuring out how to actually optimize your website's pages.
After all, reading about SEO best practices in blog posts and ebooks will only help you up to a certain point. Inevitably, you'll have to take the plunge: You'll have to develop and implement your SEO strategy, and keep tabs on how your optimized pages are performing.
And that's exactly where our On-Page SEO Template comes into play.
Created in Microsoft Excel, this template walks you through the entire SEO process, from documenting existing page titles and URLs, to identifying target keywords, to measuring conversion rates. Here's a peek at the first section of the template so you'll know what to expect. (Look a little complicated? Don't worry! Detailed instructions are included on the first tab of the Excel document.)
After downloading and using the On-Page SEO Template, you'll be able to answer questions including:
How many indexed pages does my website have?
How long should my page titles and descriptions be?
When was the last time I updated X page?
What is the conversion rate for the CTA (call-to-action) on X page?