Have you ever signed up to receive email updates and special offers from a brand you love? Chances are, that answer is "a thousand times, yes." Say you open your email to see a new promotion from Starbucks. Maybe for your birthday, you're offered a free drink or a coupon for 20% off. That offer, and others like it, are examples of permission-based marketing.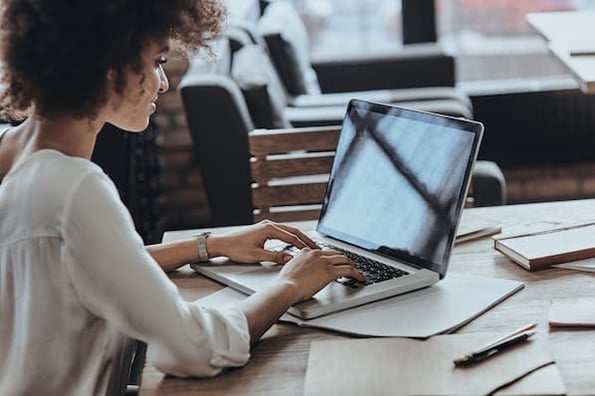 Permission-Based Email Marketing
Permission-based marketing is a term coined by Seth Godin. It explains how businesses can market to a subscriber who gives their permission to be marketed to or "opts-in" to receiving offers and announcements from a brand.
What is Permission Marketing?
Permission marketing is a term that refers to consumers opting to receive marketing offers and announcements from a brand. The concept was coined by marketing expert Seth Godin and is broken down into two schools: express-permission marketing and implied-permission marketing.
In his book, Permission Marketing: Turning Strangers into Friends, and Friends into Customers, Godin explains that consumers should have the power to choose how they're marketed to. When consumers agree to receive marketing emails, marketers are better able to understand and cater to their interests.
If you sign up for Starbucks Rewards, it's likely because you love their drinks and think the incentive of earning points for each vanilla latte you buy is a pretty good deal.
You might also enter your email address to access an analytics report and check a box giving the company permission to send you other relevant content offers. These instances involve the customer providing information in exchange for something of interest -- the basis of permission marketing. In short, it's a way to niche market to customers on their terms.
There are two types of permission marketing: express and implied.
Express-permission marketing - The consumer provides their email to receive marketing messages. For example, they might sign up for a newsletter. Express marketing is common when creating new business relationships.
Implied-permission marketing - The business has an existing relationship with the consumer. This might include someone who's a current customer or frequent website visitor.
Whichever form of email marketing is being used, both hand the reins to the customer, giving them control over when the relationship starts and stops.
Permission-based marketing is a way for businesses to offer incentives that align with customer interest.
Non-Permission Based Marketing
Non-permission based marketing is any marketing offers sent to a recipient without their consent. For example, if you receive an attendee email list from a conference you sponsor and send recipients on that list an email about your latest feature release -- this would be non-permission based marketing.
Receiving permission to market to your recipients is a way to build trust, value, and brand loyalty with consumers. Sending non-permission based offers can result in consumer frustration, privacy violations, and lost business.
Is Permission Marketing Worth It?
By now, you've likely figured out that permission marketing is a cost-effective marketing method. That's not the only upside. Other pros include maintaining strong client relationships, reputation building, and boosting leads.
By investing time into what customers want to see, customers will become loyal to your brand. Businesses also build a positive reputation by delivering high-quality email marketing to audiences.
Further, permission-based marketing generates new leads. When someone subscribes to your content, they're subscribing to learn more about the services your business offers.
But, not everything is coming up permission-based marketing roses. Permission marketing does have its downsides. For example, because these permission marketing emails are often automated, businesses must be wary of sending too many. A company that emails their customers about every new deal, sale, or feature launch can overload an inbox and degrade customer interest.
The same can be true of sending too few emails. A lead can forget your business exists as quickly as they discovered you. Balancing content volume and cadence is key.
So, what kind of content is best when using permission-based marketing? Here are a few to get the ball rolling:
Promotions - Send subscribers a notification during a promotional event that's exclusive to their interests.
Membership perks - Keep subscribers invested by sharing member-only offers.
Newsletters - Keep subscribers informed about the latest updates or changes to your product in a newsletter.
Similarly, sending consumers content unrelated to what they signed up for can lead them to opt out. If a customer signs up for a weekly newsletter about Instagram marketing, they're probably not interested in a new sales product release announcement.
Permission Marketing Examples
Email marketing comes in many different forms. Here are a few rules of thumb to build solid permission marketing emails:
Make sure the customer grants permission
State clearly that the consumer's information is private
Provide an easy-to-locate unsubscribe option in the footer of emails.
Choose content that incentives the subscriber to continue coming back for more.
Add personality -- these emails are a chance for a business to let their hair down and be more laid back with their subscribers.
These example emails are succinct with their content, use engaging graphics, and include a call-to-action for the consumer.
Image source: Later
I am a subscriber to emails for "Later," an Instagram scheduler. I receive updates on new Instagram features and fun posting tricks. I like that each of Later's email subject lines ends with a relevant emoji and that the content displays clear, interesting call-to-action buttons.
Even for a B2B platform, Later finds a way to add their distinct voice into their weekly newsletters. Each one is signed from the platform's CEO, Taylor, so it always feels personalized. For more B2B marketing examples, click here.
Image source: Forever 21
Forever 21's email game is strong. I became a subscriber so that I would be notified about sales. What I get are enjoyable weekly emails with pop-culturally relevant subject lines.
Notice how the sale is only for those who order online? Not only is there one sale going on in the call-to-action, but the two other promotions at the top of the email give me a choice to personalize my shopping experience.
Since permission marketing is usually an automated method of marketing, there are tools out there to help with creation and scheduling.
When choosing an email marketing service, keep a few things in mind:
Make sure there is a clear and obvious way for customers to sign up for and manage their subscription.
Make sure that your automation service fits in with your current marketing strategy. HubSpot offers a free email tool, along with the free HubSpot CRM, which allows you to create, personalize, and automate your emails. HubSpot's tool also makes sure automation marketing content is complicit with CAN-SPAM, a law that regulates email marketing.
Permission-based marketing is essential to a business that wants to get more out of their marketing efforts and generate new leads. You can customize your marketing messages and customers can personalize the offers most relative to them. For a more in-depth look at how to crack into email marketing, check out this ultimate guide.