It's one thing to read thought leadership on where a certain industry is going, or to talk about theoretical best practices in a given role or situation. It's another thing entirely to get tactical, practical advice on what to do today about a specific problem -- delivered by someone who's actually been in your shoes.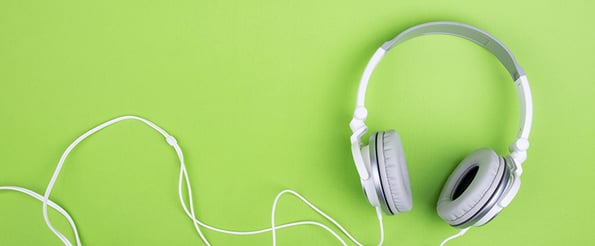 Agency leaders get plenty of the first type of guidance through industry publications and events. But when it comes to the second bucket, they're often out of luck. Unless you have a group of networking contacts to talk shop with, you're often left flying blind, potentially doomed to repeat the exact same mistakes peers at other companies have made countless times.
In need of some tactical advice? In lieu of dramatically increasing the time you spend networking and building your cadre of personal contacts, Drew McLellan's podcast is the next best thing.
Each episode of "Build a Better Agency" affords listeners a sneak peek into the world of someone deeply entrenched in the agency world, and the conversation always ends with at least one tactical takeaway.
We've partnered with Agency Management Institute by becoming the presenting sponsor of the Build A Better Agency podcast because we're confident that the insights and real world examples in every episode will help our agencies grow and profit.
Here are a few of my favorite episodes, sorted by the issues discussed. Take a listen if you're grappling with the same problems.
Guest: Jami Oetting
Listen if: You can't quite seem to get your content off the ground
Does it feel like you're putting in a ton of work into your content, but it's not quite working for you? Learn how to create content that actually delivers results from someone who built an agency-specific publication from the ground up, as well as how to adjust unrealistic expectations on time to ROI.
Guest: Peter Levitan
Listen if: You're not getting new business as often as you'd like
Sales doesn't always come natural to agency leaders, but learning how to effectively pitch and win new clients is critical for survival. Discover some of the mistakes you could be making when it comes to selling your services, and learn a few practical ways to differentiate yourself against competitors.
Guest: Brent Weaver
Listen if: You're almost ready to swear off website redesigns because they're so painful
A website overhaul is never as easy as it seems in the beginning -- but it doesn't need to be as expensive, time-consuming, and painful as they often end up becoming either. Heading off future roadblocks by doing rock solid discovery at the start of website projects is the key; learn how to do just that and save yourself a headache.
Guest: N/A -- this one is all Drew
Listen if: You're ready to seriously up your agency's game
You might think that your agency is dominating, but could you be leaving opportunity on the table? Take your rose-colored glasses off and get practical tips on how to assess whether or not your agency is best-in-class -- and if not, how to get there.
Guest: Aaron Agius
Listen if: You're having a hard time standing out
Increase your mindshare, increase your market share. Discover how to create a distinct voice that gets noticed by prospective customers and keeps current clients engaged.
If you give one of these episodes a listen, let us know what you think in the comments. If you're looking for more advice or personalized guidance, head over to the Agency Management Institute's website and peruse their content, workshops, and remote coaching options.