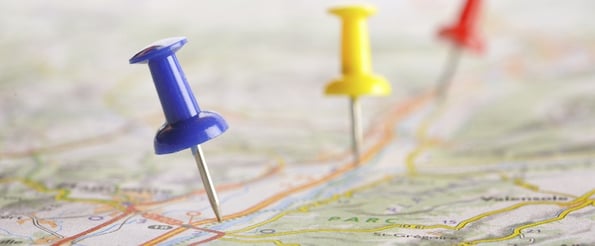 The more information a business has about its customers, the better that business can sell, right? It's why marketers work so hard to develop buyer personas and then segment contact lists a million different ways—everything is designed to reach the customer exactly where they are and exactly when they're ready to make a purchase.
The problem, until now, is that data takes a long time to aggregate. You can't know everything you need to know about a particular buyer the very first time he or she visits your ecommerce website. You need several visits, some onsite searches, a social media interaction, and maybe even an abandoned cart to really know what your buyers are looking for, right?
Google Knows Best
Who knows more about what consumers are looking for than Google? Whether those buyers want to order something online or head out to the closest retailer, one thing remains: they tell Google exactly what they're looking for. That means Google has known way more about your buyers than you have. All they'd tell you was what you found in your Google Analytics report.
All that has changed. Google added a new feature to their analytics. Now, retailers and etailers can determine who's searching for what…and where they're searching. Not only can brands now identify where the majority of their buyers live and what products they're searching for, Google also tells those companies what type of device their customers are most likely to use.
Make the Most of Your Analytics
There's a sense of immediacy that's removed when you track data over a long period of time, isn't there? How many potential buyers did you miss out on because they were actually ready to make a purchase upon their first visit to your website? With the added convenience the latest technology has provided, buyers make snap decisions based on their current emotions and wants.
The latest analytics from Google will allow you to recognize those "I want to buy…" moments so you can act quickly. When you know where your buyers are and what they're buying, you can create new marketing strategies that reach across all channels—search, social, display, content, video—to snag those buyers as their making a choice.
Your messaging will be more relevant when you know what is being searched, the terms used in those searches, and what questions the buyers are asking. And since 69% of online shoppers say that message quality, timing, and relevance influence their purchases, understanding who your buyers are also makes providing purchase opportunities easier than ever.