The success of a marketing agency isn't just tied to what you do (and do well) but also to the services you don't provide.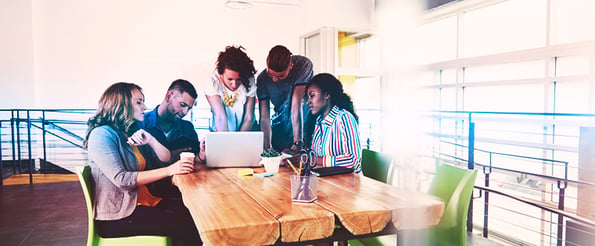 The services we're going to discuss today are -- in our judgment -- firmly in the "don't" column. They're either paths that have already been well-trodden by other big players, obsolete tactics that are starting to lose relevance, or services that don't fit well into the modern marketing playbook.
If you're thinking of adding any of the following four services in 2017, it might be time to change up your agency's approach this year.
5 Services Your Agency Shouldn't Offer in 2017
1) Facebook Killed the Video Ad
Video is touted as an excellent way to engage customers and convert leads, but it can also be relatively expensive and inconvenient to produce. If you agency hasn't yet made the leap into video production, consider your next move carefully -- investing in digital video capabilities is a high-risk, high reward strategy.
But how high is that reward, exactly? Late last year, Facebook drew ire when it revealed it had been artificially inflating video viewership statistics since 2014. If major video platforms have a history of inaccurately reporting views, it raises some big questions about the dependability of video ROI.
If concerns about ROI don't give you pause, think about this: specialized video marketing agencies have been doing video longer, know the marketplace better, and will have larger budgets. They're also beginning to build in advanced features, such as interactive video, and 360-degree video ads. As a video neophyte, you're unlikely to be able to offer these capabilities if you're building a video service from the ground up in 2017.
2) Hang Up on Appointment Setting
Appointment setting has always been a weird fit in the marketing universe. Essentially, it's like running a sales bullpen as a service (SBaaS?), which really has nothing to do with the typical content generation and placement duties of a traditional agency. Therefore, it's going to be difficult and expensive for any agency to boot up an appointment setting service from scratch -- and again, what's the benefit?
The ROI of cold calling has always been low -- and it's been getting lower. A survey from the middle of last year shows that a large majority of sales professionals think that the effectiveness of cold calling has shrunk dramatically over the last several years.
A lot of people just don't have phones at their desk any more, and most will simply hang up on numbers that they don't already know. That's why it's probably a good reason to hang up on appointment setting in 2017.
3) Market Research: Don't Compete, Collaborate
For your dollar, it's nearly always going to be more lucrative to partner with an existing market research service than to build one of your own. As with video, the incumbents are going to rule -- they've been around longer, know their subject better, and have more money to burn. In this case, however, it's better to adopt that old maxim, "if you can't beat 'em, join 'em."
There's absolutely no shame in collaborating with a pre-existing market research agency. In fact, marketing collaboration has increased across the board. Last year, most client-side marketers (52%), collaborated with external agencies. The most common reason for this was a skills gap. If client-side marketers know that it's okay to collaborate in the case of a skills gap, agencies should know it too.
4) Approaching the Link Building Apocalypse
Remember the "Mobilegeddon?" A new revision of the Google search algorithm set to raise the visibility of mobile sites at the expense of their desktop-bound competitors. The effect wasn't initially epochal, but it did cause several major sites to drop in the rankings. Soon, link building may undergo a similar collapse.
Back in September, a new update to the Google algorithm known as Penguin went online. Its goal has been to find and penalize sites that operate in ways designed to game SEO. Link building isn't shady by definition, but many companies have been using it in shady ways.
One example is by building private blog networks (PBNs) with no purpose except to link back to agency generated content. This Fall's Penguin update -- plus a secretive update that launched in February -- appears to be specifically targeted at PBNs. Now, the black-hat link building community has been thrown into turmoil.
As with most of the services listed above, if you've been link building for a while, and you've been doing it in a balanced and organic manner, you're probably in the clear. If you haven't been link building at all, and don't know where to begin, 2017 probably isn't the best year to start.
Stick with What Works
To make it as a marketing agency, you don't necessarily need to break new ground -- but agencies should probably avoid the well-trodden paths. In the examples above, the marketplace of ideas is either so crowded that a new player can't really get a toehold, or the edifice is beginning to crumble. Black-hat SEO tactics never have a great deal of longevity, and even venerable tactics such as cold-calling are seeing their last days.
With that in mind, the principles for agency success still haven't changed. Iterate on successful strategies. Collaborate when necessary to aid in the success of your clients. Keep on like this, and when you find the idea that does put you over the top, Facebook-like success may not be out of reach.