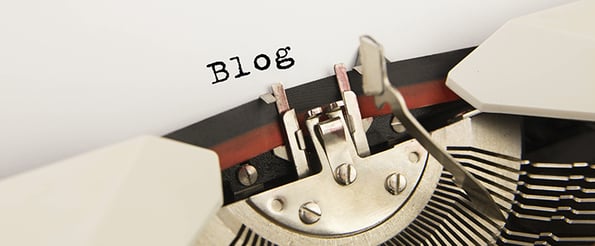 Once upon a time, blogging was considered amateur. Trained journalists and editors viewed platforms like Blogger and LiveJournal as communities where 'just anyone could write.'
Well, that was precisely the point.
The biggest value proposition that blogging brought to the table was the democratization of great ideas. Anyone could launch their own blog and start writing--there was no formal education or media job required. That's why blogging caught on.
Today, mainstream media companies are harnessing the power of blogging. The Atlantic, a 158-year-old company, recently made the decision to launch a section of its site called Notes, which will be a place for "first thoughts, running arguments, stories in progress."
Now, you have no excuses to say that 'blogging isn't for you.' If The Atlantic can make such a bold move, so can you. Here are some ideas to keep in mind along the way:
The 'Story Behind the Story'
The Internet has spoiled modern audiences. Curious and research driven, they're looking for more than just the polished stories in front of them. They want to venture behind the scenes--something that mainstream media companies don't have an outlet for on their core websites.
Publishers can take a lesson from content marketers in that many business blogs provide community forums, in addition to opportunities for employees and awesome writers to share their favorite ideas. For a great example of a business blog providing a fun reading experience, check out Canva's Design School. The content gives the software company a much-needed, 'behind the scenes' experience. In addition to experiencing Canva's core product, you also learn what the company values.
As a media company, you have your own brand, too. Even though you're publishing high-volume content, you may not be letting your inner voice and personality shine through. Every story has a story behind it--how an idea came to exist or where someone had to travel to find a source. It's valuable to go off the record.
For a good idea of this idea in action, check out Slate's 'Dear Prudence' column. Emily Yoffe frequently took her readers behind the scenes to share her thoughts and to catch readers up to where her letter writers are now. What's interesting about the Slate example is that it's integrated with the core site. But some media hubs aren't able to pull this dynamic off and will need to launch an 'off platform' experience.
A Sense of Community
While news outlets are optimized around facts, blogs are optimized around opinions. It's okay for writers to get a bit relaxed when creating blog content. Of course, writing needs to be factually accurate. But does it need to be grammatically perfect? No. Is it alright for witty writers to have their own opinions? Absolutely.
By letting your organization's human voices shine through, you'll naturally attract more people. Share thought provoking ideas on your blog, and encourage your audiences to leave comments and share their own ideas.
Blogs can create a sense of community on your website. Just look at The New York Times, as an example--a media company that is well-known for its rich commenting activity. When the New York Times recently went through a major redesign, one of the top complaints was that audiences were having trouble finding and tracking comments.
Readers love the NYTimes comments so much that they complain when there's a UX change.
Test Beds for New Ideas
Media companies need to innovate too. While your taxonomy may be static, it will evolve over time--to keep audiences engaged, you may need to venture into new content areas. But how do you know, ahead of time, if a new idea is worth testing with your specific audience?
Blogs provide a testbed for new editorial ideas. Run your favorite new story ideas, promote what you write on your distribution channels, and measure the interest that you're generating from readers. You can even use your blogs to test new technologies, run surveys, or collect interest-based data.
Your blogs, while providing awesome content to the world, will also provide sandboxes for testing. Make sure that your media company stays innovative and continues to build on its successes by deploying your ideas, faster.
So, Should Publishers Blog?
The decision of whether to blog will be different for different media companies--there is no such thing as a simple "yes" or "no." If you're wondering where to get started, take a look at your reader base's existing content consumption patterns. Conduct a few qualitative interviews with them to understand what types of blogs and media sites they like to read. If you determine that a blog is in your audience's best interest, go for it without thinking twice. Follow The Atlantic's bold footsteps.