When it comes to product and feature diversification, Amazon isn't exactly a novice.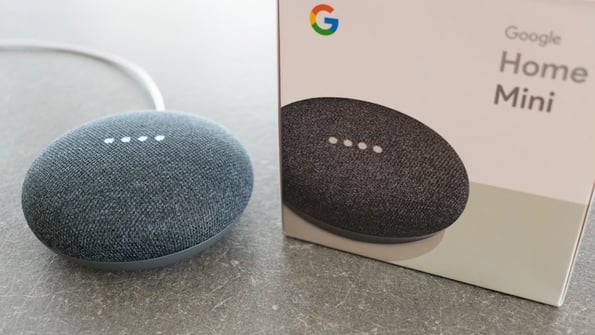 But at the core of its business, one might argue, is ecommerce: The business of buying and selling goods and services online.
So when The Information learned that one of Amazon's newer, but core offerings -- its digital personal assistant Alexa -- was barely being used to make purchases, it gave pause.
According to the report, 2% of devices equipped with Alexa -- which is mostly comprised of the Echo, Amazon's smart home speaker -- have been used to make a purchase. And out of that 2% -- only 10% made repeat purchases.
The report also notes that 50 million units of the Echo have been sold.
The metrics got me wondering: Did voice shopping even have a "moment" that's already come and gone? Or is it simply struggling to get its foothold -- and its growth is yet to come?
I did some research to find out.
Why Voice Shopping Is Already a Thing of the Past [New Data]
Some Background
Alexa first became a household name in 2016, when Amazon aired its first-ever Super Bowl commercial featuring rapper Missy Elliott and actor Alec Baldwin, among other celebrities, using the Echo speaker.
Source: AdAge
At the time, the assistant was only available on the Echo and its smaller version, the Echo Dot. Today, it's also available on such Amazon platforms as Fire devices and certain Android phones.
One of its chief selling points -- so it was thought -- was the ability to make hands-free purchases on Amazon using Alexa, which could make product selections and recommendations based on your shopping history.
Earlier this year, new data emerged that predicted voice shopping sales from Echo and Google Home devices would reach $40 billion by 2022: quite a significant jump from the present $2 billion cited at the time.
The reason, the report said, was improved technology within the realm search -- as well as, perhaps, a growing number of brands selling smart speakers with voice shopping capabilities.
This month, Samsung threw its hat into the ring with the yet-to-be-debuted Galaxy Home smart speaker, powered by its own digital personal assistant, Bixby.
But this latest information may project a different direction. Perhaps the aforementioned study is correct about improvements in technology, and that the current experience leaves users with something to be desired, preventing them from taking the same action again.
But does that hypothesized dissatisfaction stem to the other use cases for smart speakers? And although 50 units of the Echo have been sold -- the same number as Apple Watch units, notes Benedict Evans -- our findings indicate that the issue might be rooted in perceived value.
Voice Shopping Usage
We asked 491 internet users across the U.S. and UK: Have you ever used a smart speaker to make a purchase?
On average, about half of the respondents answered "no." But 20% also indicated that they don't own a smart speaker to begin with.
Data collected with Lucid
While this does corroborate estimates of voice shopping's slow growth, it also reflects a potentially (and equally) slow growth of market adoption of smart speakers to begin with.
How Smart Speakers Are Used
We asked 500 internet users across the U.S. and UK: What do you use your smart speaker for the most?
The results -- in line with the previous survey -- indicated that over half of respondents don't use a smart speaker.
Data collected with Lucid
The most common use for the devices, it seems, is checking the weather -- hardly a cutting-edge use case -- which came in at an average of 12.3%.
Voice shopping came in second, at 10.4%.
What the Numbers Could Mean
Again, we're presented with the possibility of a low perceived value of smart speakers.
But it could also be an instance of slow market permeation and adoption. Like many other instances of emerging technology, when something is new, it may seem cost-prohibitive and "not worth" the price tag.
Take the HomePod, for instance: Apple's Siri-powered smart speaker, which is currently priced at about $350. In my experience -- which I wrote about here -- it offers the least value compared to the Echo or Google Home. And yet, the latter two both offer smart speakers (usually the smaller version, but with the same capabilities) for as little as $50.
According to the 2018 Smart Audio Report, the yet-to-come growth trend may play out -- and ownership could just now be starting to peak, with 18% of U.S. adults currently owning a smart speaker.
Source: Edison Research
Among those surveyed for that report, all were current smart speaker owners -- but nearly three-quarters of them had owned them for less than a year, pointing to a potentially upward growth trend.
Source: Edison Research
The same could be true of using these smart speakers for home shopping purposes. While the survey asked respondents about a number of use cases for their smart speakers, home shopping wasn't one of them -- but "add an item to your shopping list" was.
Source: Edison Research
What's interesting is that there was a higher rate of affirmative response here among the early mainstream owners -- those who were a bit later to owning a smart speaker -- than there was among first adopters.
Again, the question wasn't asking about using the device to make a purchase, but rather, to build a shopping list.
But it still raises a question: Could it be that with the growth of smart speaker ownership among later adopters, there will also be growth in using them for voice shopping?
Possibly. While Evans says that he's "always argued voice was not a great commerce model," there are certain brand loyalty aspects to consider.
"There are broader benefits" to brands continuing to offer voice shopping capabilities on their smart speakers, Evans writes -- like with Amazon, "keeping you tied to Prime, for example."
When you think about the major manufacturers of some of Amazon's competitors -- Apple, Google, and now Samsung -- there already exists a certain amount of brand loyalty for each. For many (yours truly included), straying from the iOS ecosystem for, say, a Google Pixel smartphone might seem like a terrifying scenario. For others, it may work in reverse.
So as more of these players begin to enter the smart speaker market, improve the technology, and maintain these capabilities -- the growth (alongside brand loyalty) could follow.
Stay tuned.