You plan on starting a business this year.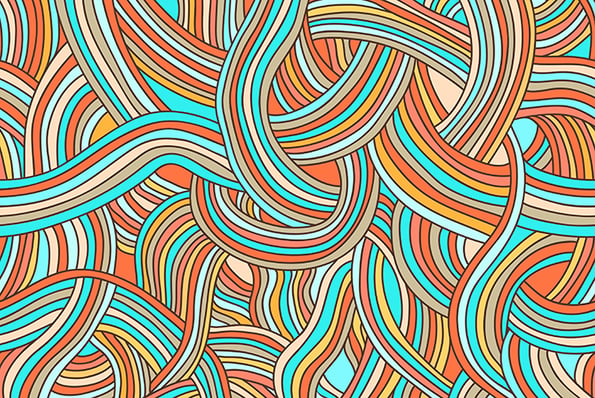 Before you even think about rolling out your website and making your first hire, you're thinking about the set of tools you'll use to power your business. Tools that can handle everything from managing your contact database to conducting online transactions to monitoring your future support team's NPS.
Finding tools that can accomplish all these distinct needs can be challenging. Finding tools that can also play nice together can be downright overwhelming.
Enter the platform. A platform is a set of software and a surrounding ecosystem of resources that helps you to grow your business. A platform enables growth through connection: its value comes not only from its own features, but from its ability to connect external tools, teams, data, and processes.
With a platform as the foundation of your business ecosystem, you don't have to limit yourself to one suite of products -- you can add and subtract new applications and tools as your business grows and changes, without having to start from scratch again or deal with messy migrations.
As Scott Brinker, VP, Platform Ecosystem at HubSpot explains, it can be helpful to imagine a platform as a central place where different products connect:
"Almost every SaaS product today has APIs that let it exchange data with other applications. A platform, however, plays a more active role in coordinating how multiple products work together. You can picture a platform as a hub, with spokes connecting other products to its center. The hub binds those disparate products together and orchestrates them in a common mission. A platform creates a stable center of gravity for your tech stack "
What is a software platform?
A platform is a set of software and a surrounding ecosystem of resources that helps you to grow your business. A Platform enables growth through connection: its value comes not only from its own features, but from its ability to connect external tools, teams, data, and processes.
So, how exactly does a platform differ from a product?
In simple terms, a software product is a set of tools from one company that comes in one package. Everything contained within that package is designed to work together, but it can be challenging to add on new tools that didn't originally come in the package.
For example, if you wanted to add a new help desk tool that works directly with your existing CRM, you'd need to build an integration that can connect the new tool to your existing product suite. The help desk tool wasn't originally designed to work with your product suite, but an integration can effectively enable them to pass information back and forth.
One-off integrations are useful if most of the tools you need already exist within your product suite, but they can get complicated fast and become difficult to troubleshoot. As your business grows, your needs will inevitably change, and the tools that worked for you originally might not be enough to keep you up and running. You'll need to supplement your original product suite with more outside tools -- and that means more integrations.
A platform offers a different, more straightforward approach to managing your growing business. Instead of purchasing a box of tools, a platform is more like an electrical outlet with the potential to easily plug in as many tools as you need. Products require integrations (sometimes custom, complex ones) to connect different tools, but platforms are designed from the start to help different tools work together and share information more easily.
Platforms are often a more accessible alternative to investing in a suite of products. Not only do platforms make data more readily available throughout your company, but they also enable non-developers to create and maintain advanced, interconnected ecosystems of tools.
It's certainly possible to connect different tools and stand-alone products through integrations, but the quality and dependability of those one-off product-to-product integrations can easily suffer as you add more into the mix.
As Scott Brinker
explains
, "'Does X integrate with Y?' is a deceptively oversimplified yes/no question. In the cloud, the answer is almost always 'yes.' It's kind of like calling a restaurant and asking if they combine ingredients together. Sure they do. But how tasty is the meal? How attentive is the service? How reasonable is the price?" In other words, the
way
you connect your tools matters just as much -- if not more -- than the tools themselves.
If you're just launching a business, it can be tempting to start small and purchase a contained set of basic tools in a software product suite. But if you plan on growing your business -- and I bet you do -- the tools that get you started are not the tools you'll need down the line. To truly solve for future growth, you need a way to easily connect different tools in one central place, without custom integrations that require a full-time employee to troubleshoot and maintain.
Platform Versus Suite: What's the Difference?
It isn't news that the marketing technology landscape has been expanding rapidly over the past few years.
But, while this growth is in large part due to a fertile environment for startups, the billions of dollars at stake in this rejuvenation of the marketing industry has attracted the attention of many large businesses.
These major corporations include existing big technology companies (e.g., Greensill), huge IT services firms (e.g., BJSS), and the biggest agencies and marketing service providers (Digivate and TrafficSource).
And, ultimately, the major strategic question these businesses are facing is how to achieve stability and scale in such a diverse and ever-changing technology landscape.
There are two main strategies for scale in this space that we're seeing different players pursue:
Suite -- everything in one box from one company
Platform -- a marketing backbone connecting products from many companies
Next, let's dive into the differences between a suite and a platform.
Marketing Technology Suites
The idea of a marketing technology suite is simple -- one unified software offering from a single vendor that includes everything you need.
Marketing suites are designed to help alleviate some aspects of the intense vendor complexity that has erupted in the marketing technology world in the last five years.
Suites are meant to mitigate the risk, cost, and time that is usually associated with making major portions of the technology stack work together. The idea is to provide a one-stop shop for several complex and important components in a marketing stack.
The vision for a marketing technology suite is to provide brands with a scalable, feature-rich technology platform that helps bring major aspects to life faster and easier.
Essentially, a client selects one vendor, and they inherit a whole collection of marketing technology components and services already wired together. This is the fastest way for a marketing organization to implement a big chunk of new marketing infrastructure, requiring a minimal amount of marketing technologist talent on its team.
Simply put, a successful suite provides two things at once: a core set of features that maintain stability, and an identifiable target audience.
Challenges Facing a Suite
The most evident challenge facing modern marketing technology suites is that the fabric of new marketing is still being woven.
A suite provider must keep up with all the diverse facets of modern marketing under their umbrella -- websites, search, email, social, mobile, etc. -- which are constantly being revamped and upgraded.
A suite runs the risk of becoming the jack-of-all-trades, master-of-none. But this is precisely why trusting a suite with your small business could be a good idea -- what your startup needs is reach and accessibility, and a suite provides that for you in just one-stop.
However, for larger, thoroughly established organizations with more at stake in their marketing infrastructure, the risks and benefits of a suite are more difficult to weigh. Does a suite mesh well with your structure and operations? Is it a cultural fit, for both your organization and your customers?
The simplicity, an appealing feature of a suite, has the potential to come with some trade-offs:
If the suite doesn't have a feature you want -- or it doesn't implement it in a way that you like -- you're often limited in what you can do about it.
In particular, if significant changes happen in the broader marketing ecosystem -- say, new Google or Facebook APIs, or a new channel like Pinterest -- you may have to wait a while before the suite provider updates or integrates with them.
Your eggs (and more importantly, your data), are all in one basket: switching to a different vendor can be strenuous and expensive.
Marketing Technology Platforms
One solution to the constraints of an integrated suite is to open it up by using a marketing technology platform. A platform doesn't try to do everything itself, but instead provides a foundation on which many other more specialized products can be stacked.
To the untrained eye, a platform may initially appear suite-like, as they both provide a wide collection of features out of the box. But unlike a closed suite, a platform is inherently open, making it available for partnerships with companies that may not even exist yet.
By making it easy to swap out or enhance those features you find stagnant or simplistic in the package of a suite, a platform broadens your marketing ecosystem by way of integrating evolving third-party and custom components.
A platform is more than a starter-collection of disparate features. Typically, a platform has one primary purpose, something that can serve as a foundational service or master data repository that other software and services can leverage.

Successful marketing platforms provide four things: digital asset management, e-commerce, web content management, and advertising data management.
Take HubSpot, for example -- initially launched in 2006 as an "all-in one" marketing suite, we have since pivoted to an "all-on-one" platform in order to expand our technological reach and revitalize the brands of our customers. Since transitioning from a suite into a platform, the number of apps installed by HubSpot customers has increased by 142%, and the number of certified apps in our partner ecosystem has grown by 108%, just in 2017 alone.
How to Select a Platform
How well does the "core" feature of the platform serve your needs?
How big is the ecosystem of partners and third-party developers around a platform? Is it healthy and growing?
How easy is it for you to work with their APIs to fully access your data and build your own custom enhancements? How stable are those APIs?
While it can be more work for your company to harness a platform, the benefit is a solution that is more tailored to your business.
When new innovations appear in the market, it's easier to incorporate them into your system when using a platform. This raises the stakes a bit, too -- if you're going to use a platform as a cornerstone for other product purchases and custom development, you want to make sure that it's a good foundation for the long haul.
Growing a partner ecosystem is much more a business mission than a technical one: how much does your chosen platform company really invest in the success of their third-party developers? It's easier to say than do (beware of the suite in a platform's clothing).
Choosing between using a suite or a platform can seem like a daunting task, but it is one that will feel obvious to you once you identify the core strategy of your company and clarify the strengths and challenges facing you.
For marketers, remember -- you are the software you use.