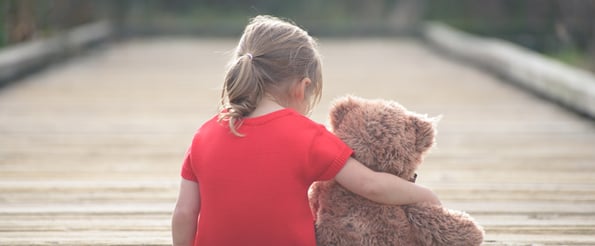 Hey guys. It's 3 p.m. East Coast time. And it's Friday. So ... let me guess what you're doing.
You might be hitting refresh on Facebook News Feed, even though you know its algorithm won't resurface new content that quickly. Maybe you're trolling your company's internal social network, checking out those few individuals who updated their photos today. Or, maybe you're just eying the clock, bored out of your mind.
We feel you. We know it's been a long week. And we wanted to help.
So, we went to every corner of the internet to find you the 10 most adorable, aww-inducing marketing campaigns ever. Puppies, kittens, babies -- all are fair game. If you need a little afternoon pick-me-up, keep on reading and prepare to awwwwwwwwww.
10 Adorable Marketing Campaigns That'll Make Your Face Melt
1) P&G, "Thank You, Mom"
This is seriously one of my favorite ads of all time. Adorable, coordinated kids. Loving moms who sacrifice everything for them. And then those adorable, coordinated kids grow up to be champions -- all because of their moms. Honestly, it's getting me a little teary just writing about it right now. So go on -- watch it. I dare you not to be moved.
2) Volkswagen, "The Force"
This ad also features a cute kid (noticing a pattern here?) -- but this time, the boy isn't sporty. Instead, he's a Star Wars lover who believes he has superpowers. I won't ruin the adorableness anymore ... just watch the video below.
3) GEICO, Customer Delight
A crucial part of any inbound marketing strategy is something that lots of people forget about. It comes after you attract someone to your website, convert them to a lead, and eventually sell to them as a customer. After allll of that, you've still got work to do: you've got to delight your customers so they are yours for life. There's lots of ways to make your customers happy, but GEICO embraced cuteness in the video below. Heck, it's even a good lead generation tactic as well -- I'm not even a customer and I'm feeling delighted after watching it!
4) Pedigree, Police Dog
Sometimes, animals just make the funniest expressions. They are not only hilarious, but also adorable. I mean, just look at them pretending to be human! And that's why the below ad is just so darn cute. If you were in that same situation, you know you'd look EXACTLY the same.
Image credit: Ads of the World
5) AT&T, It's Not Complicated "Grandma"
So some people have harped on these ads, but I think they are delightfully adorable. The kids are pretty hilarious and apparently it's unscripted -- which makes it even more aww-inducing.
6) Coca-Cola, Game Day Super Bowl Moments
Back at Content Marketing World, we heard about a really cool -- and adorable -- interactive campaign by Coca-Cola. As a way to promote its brand during the Super Bowl, Coca-Cola created a live, digital experience where people could watch the Coca-Cola polar bears react to moments in the game. Even if you're not a hardcore football fan, you can't help but admire the cuteness of three polar bears and a penguin dancing below. Check out their whole YouTube channel to see parts from the rest of the campaign.
7) ASPCA, International Rabbit Day
In case you didn't know ... today is International Rabbit Day, and the ASPCA is celebrating in the best way possible: by tweeting rabbit pictures! A brilliant, and adorable, way to celebrate through Twitter, if I may say so myself. And, if you need more aww moments than this post contains, follow the ASPCA for more rabbit pictures throughout the day.
A very special #RabbitDay shout out to our very own @KeeleyMangeno's adorable bunny, Kannoli! pic.twitter.com/d7U4jZtoRe

— ASPCA (@ASPCA) September 27, 2013
8) Dumb Ways to Die
If you had to remind people to be careful on public transit, how would you do it? With wagging and scolding? That might not work so well. The Australian Metro decided to get cute with this animated diddy. Warning: It can and will get stuck in your head all day ... but you won't mind because it's so darn cute.
9) Hipmunk's Chipmunk
Sometimes, you don't even need for an animal to be real for it to be cute. Hipmunk's chipmunk, though technically a cartoon, is probably one of the cutest animals out there. It's just so cheery and adorable! Check out Hipmunk's Facebook page to see how precious (not to mention versatile) the chipmunk mascot can be.
10) Kleenex Cottonelle
And last, but certainly not least, Kleenex Cottonelle released this ad that really only needs one word to describe it: puppy! Don'tcha just want to snuggle that pup after watching it?